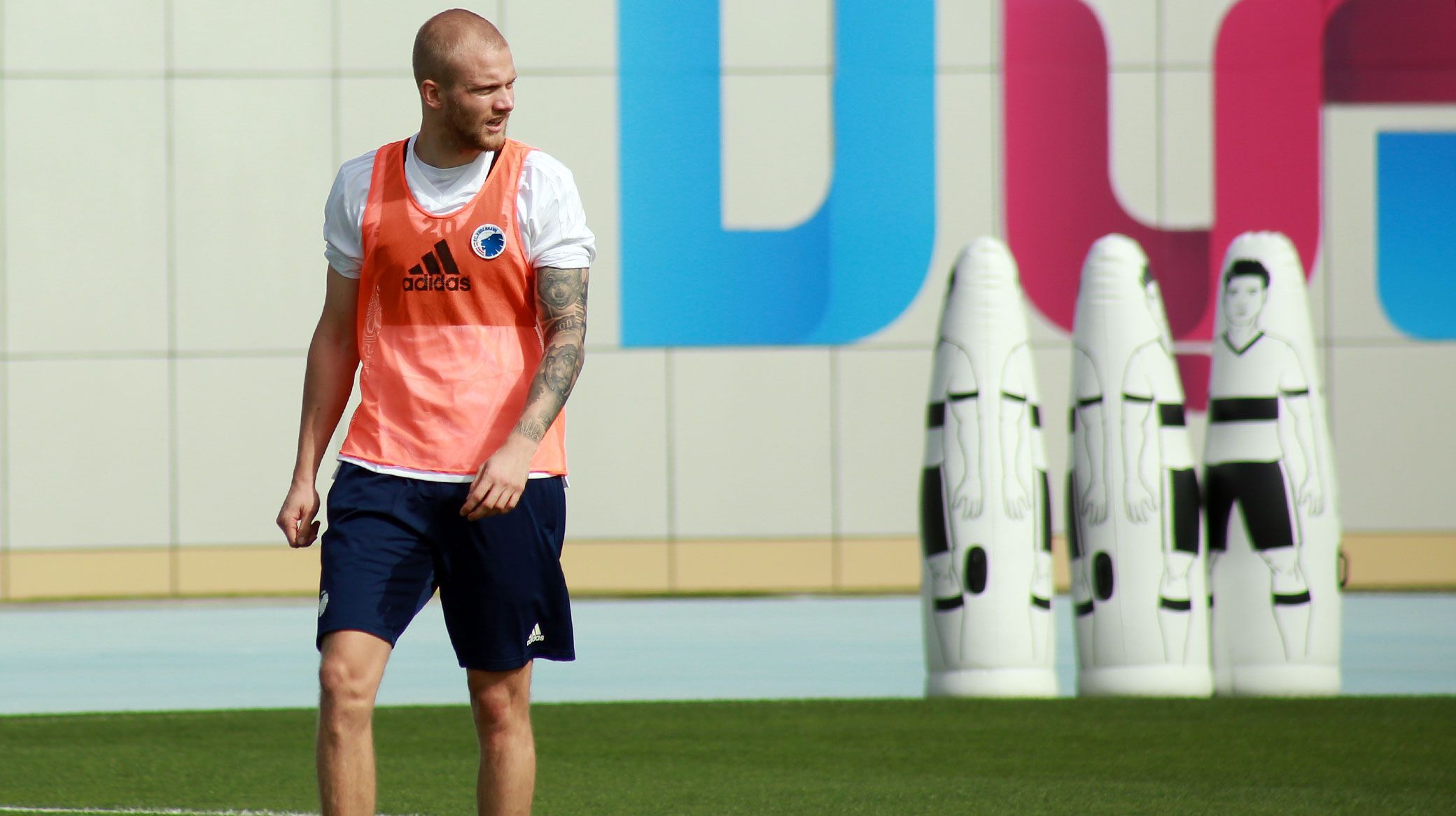 FCK.DK
Boilesen reflects on early days in Dubai
25/01 2019 11:15
FC Copenhagen defender Nicolai Boilesen spoke to FCK.dk about the last few days in Dubai.
The FCK squad arrived in Dubai on Thursday for their training camp ahead of the spring leg of the Superliga season.
And Boilesen reflected on training so far.
"It has gone well! Thursday we spent most of our time acclimatising after the long flight and getting used to the heat down here," he said.
"After all, it's a little different than in Denmark.
"Today (Friday) there has been more emphasis on games, playing 11 v 11, among other things.
"We also have a lot of tactical things to work on, which is something that is better to discuss in 25c heat than at home in -5c.
"At least it makes it a bit easier to keep focus, because we often stop in the game and stand still while we discuss, and Saturday will also be more tactical training plus preparation for our fight against Astana on Sunday."
Thursday training began with a minute's silence in memory of our late colleague André, whose premature death has affected everyone at the club.
"It is just so deeply tragic, and we are all very shocked at what has happened," Nicolai said.
"For many years, André has been close to us at training and during matches, and he was a very well-liked person in the squad.
"Always in a good mood, always ready to help and always with a really positive mind.
"His premature death also puts some things in perspective in one's own life about what is important.
"To remember to live life every day and enjoy the time one has with loved ones.
"About how life is so fragile. We have unfortunately been reminded of that this week."