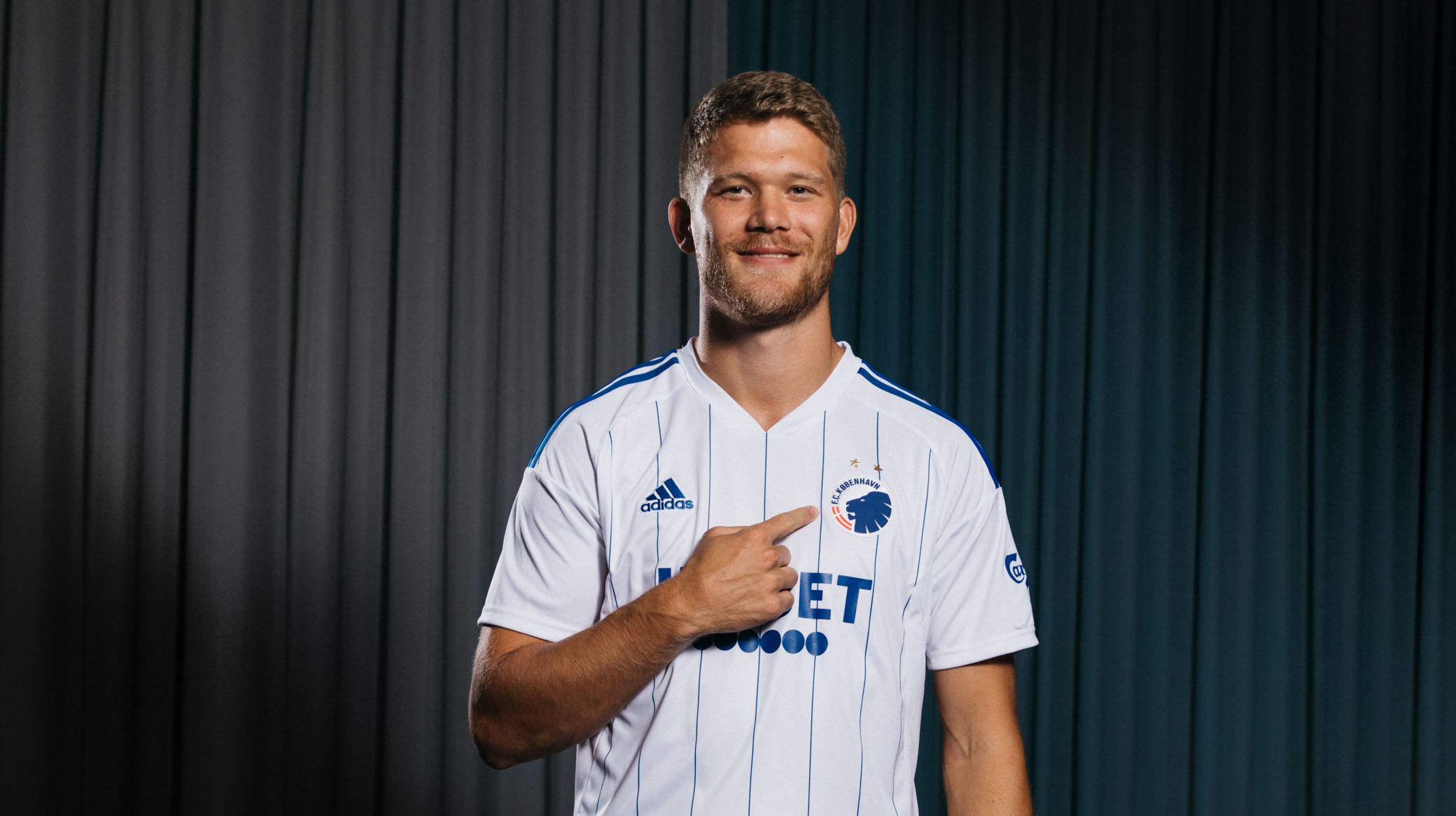 Samy Khabthani, FCK.DK
Andreas Cornelius returns to Copenhagen
31/08 2022 21:00
F.C. Copenhagen have signed Andreas Cornelius from Turkish champions Trabzonspor. The 29-year-old striker therefore returns home to Copenhagen on an agreement running until the summer of 2027.
The Denmark international striker, who began his career in FCK's youth ranks, made his breakthrough at the club more than 10 years ago, after which he was sold to Cardiff FC in the Premier League.
He then returned to Copenhagen and twice helped the Lions win the double in 2016 and 2017, before being sold to Atalanta in Serie A.
From here Cornelius moved to Parma and most recently to Trabzonspor. He played a leading role in the club's championship-winning campaign last season, where he was the team's top scorer.
Now he returns to the Danish capital and FCK.
"Peter Christiansen: A striker at international level
Andreas is a striker at international level," says FCK sporting director Peter Christiansen.
"He has shown that both with the national team and in his club career since he left F.C. Copenhagen. We have always said that quality was decisive for whether we wanted to bring in more players and we will get that with Andreas.
"We are proud and happy to welcome him home again. It's not every day that we can sign a Danish international in his prime, but Andreas is an F.C. Copenhagener, and therefore we have been able to find a solution.
"First and foremost, he will contribute with his great qualities as a player. He is physically extremely strong, and he is also a tactically smart player who works hard for his team.
"He will contribute with goals, but also with strengthening the sum of our team, because he is a team player who always gives 100 percent."
Cornelius: Like coming back home
For Cornelius, the return to FCK is like coming back home.
"I've always known that one day I wanted to return to FCK, and I'm really happy to be here," says Cornelius.
"I've also always had a desire to do it while I'm old enough to contribute. The timing turned out to be right for all parties now, and I'm really looking forward to playing in Parken again.
"FCK is my club, and I have always followed what's happened here. I am really looking forward to being part of the ambitious plans that are in place at the club.
"More and more fans are coming to Parken, and the club has big international ambitions. It will be great to be involved in working to get FCK to an even higher level."
Thorup: The key word here is quality
FCK head coach Jess Thorup adds: "The key word here is quality.
"We are bringing in a full-blooded striker who hurts the opponent in the box and is strong in both build-up play and in our pressing game. At the same time, he knows the club inside out and can contribute immediately.
"We are very happy that he at FCK again, because we are sure that he will make a difference and give us new options offensively."
Everyone at F.C. Copenhagen would like to welcome Andreas home.