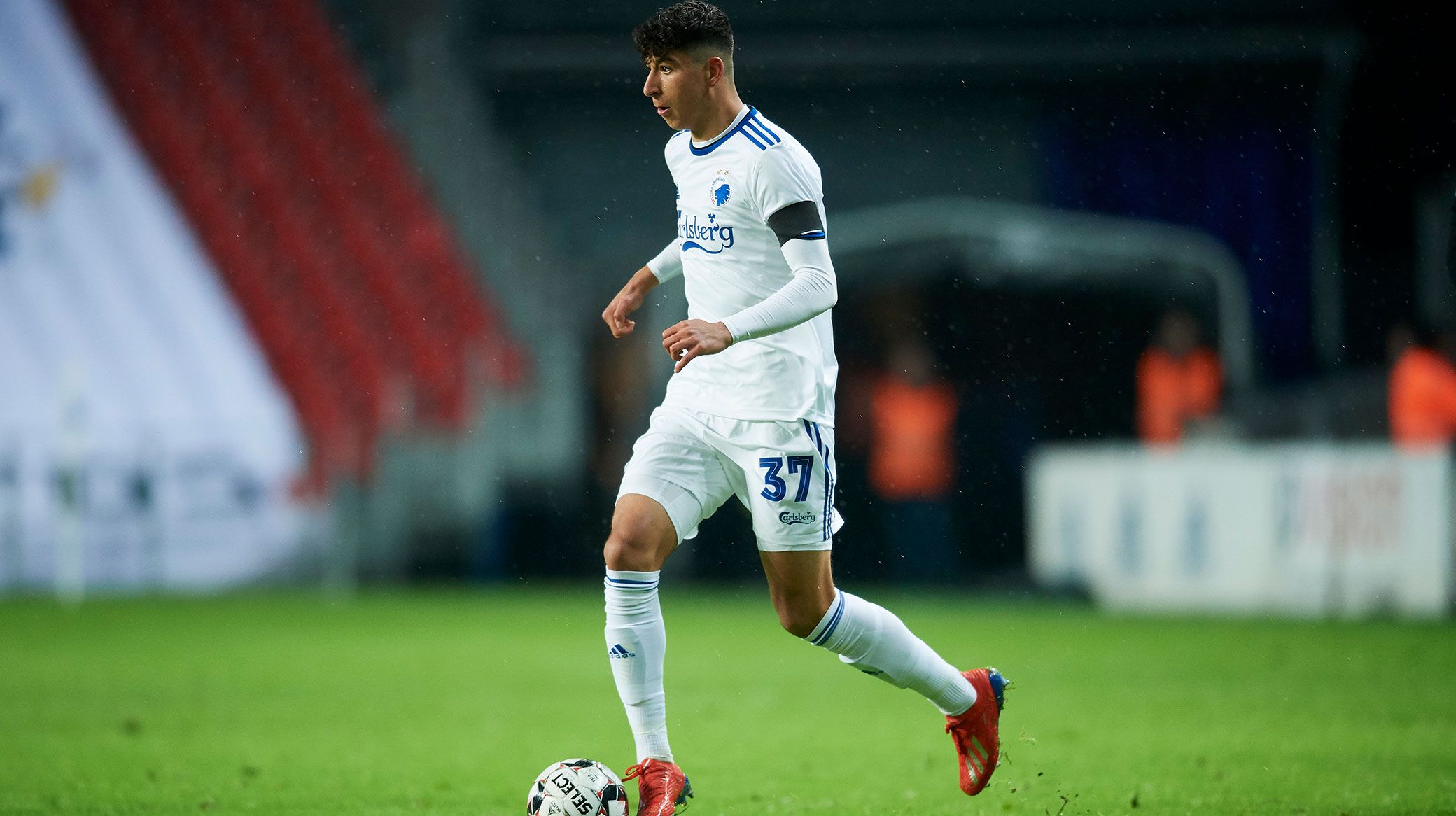 Lars Rønbøg, Getty Images
Ahmed Daghim sold to Kolding IF
22/01 2021 19:48
F.C. Copenhagen have sold the forward Ahmed Daghim to Danish First Division club Kolding IF with immediate effect. Daghim had been on loan to Norwegian side HamKam for the past year, before signing an agreement with Kolding.
"Ahmed is a talented player, but he still had a long way to go before he would become a candidate for permanent playing time with us," says William Kvist.
"Therefore, it makes very good sense for all parties that he now switches to a well-functioning first division club like Kolding, where he gets the opportunity to progress.
"We are proud that he is progressing well, it is an important goal in our talent development that we not only make sure that those who get through to the first team have a good career, but that we also do our part to ensure that those who must go elsewhere earn a good starting point and a good club. We wish Ahmed all the best in Kolding and look forward to following his development."
Daghim, 19, made his debut for FCK before his loan to Norway against Viby in the Danish Cup in 2018 and played a total of six matches for the Lions. Now he is looking forward to a new opportunity in Kolding.
"I have loved being a part of FCK, so of course it is also a little sad to leave," he said.
"I have been at the club for 11 years and am proud that I was allowed to participate in great experiences. I would like to thank the club for that opportunity.
"However, I am sure that it is the right thing right now for me and my development that I head to a side he where I can play high-level matches and take the next step. Kolding is a really good club, and I am very much looking forward to getting started there."
Everyone at FCK wishes Ahmed all the best in the future and thanks for his time at the club.