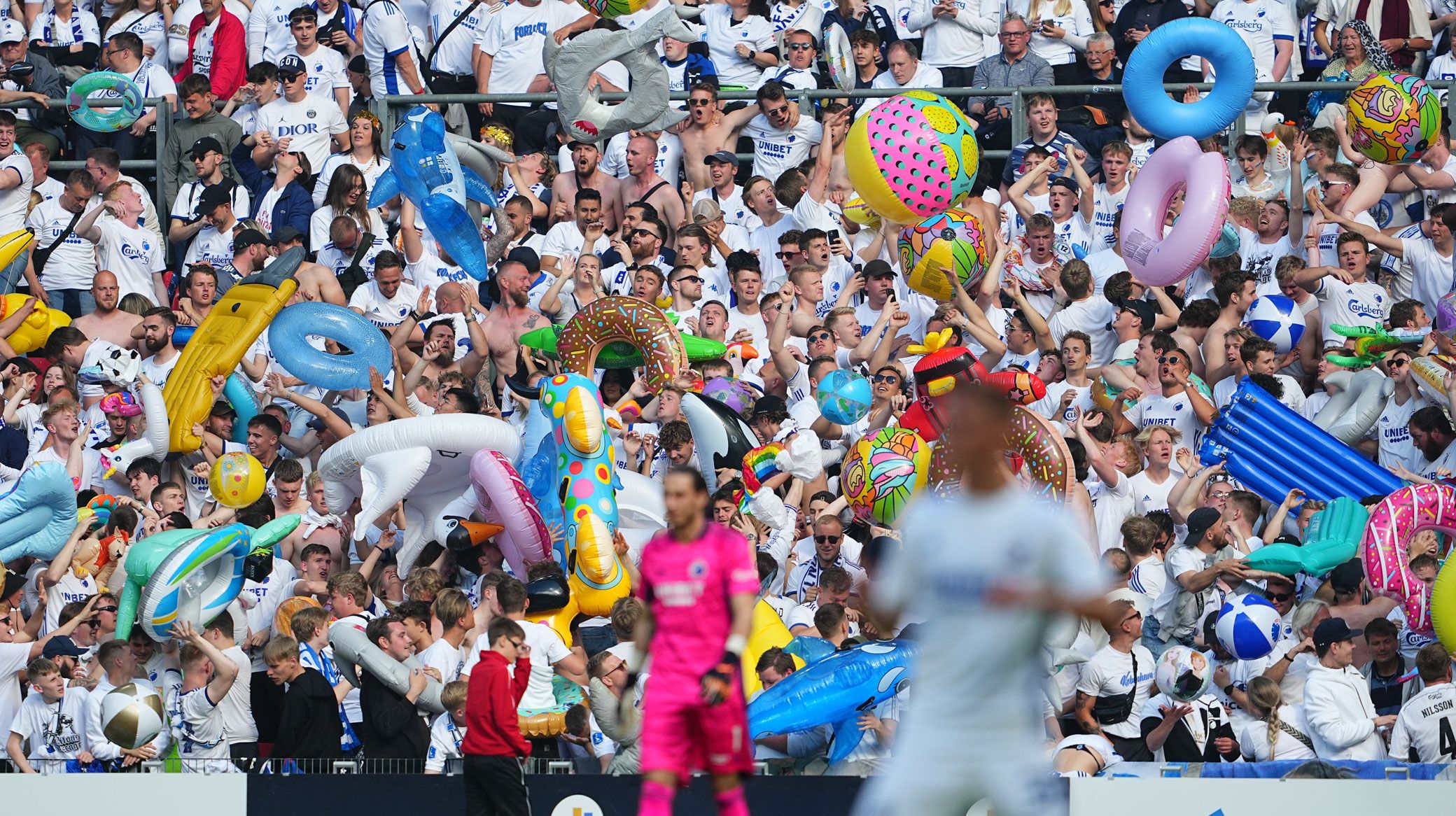 Lars Rønbøg, Getty Images
6,000 inflatables get new home
29/05 2022 13:17
More than 6,000 inflatable crocodiles, sun loungers, swimming rings and the like have been collected by F.C. Copenhagen fans following the traditional end-of-season festivities – and have now gone to new homes.
The initiative in collaboration with Stop Waste Local aims to reduce plastic waste following the final-day celebrations.
Supporters have been able to return to Parken this week to pick up perfectly serviceable inflatables – just in time for the summer holidays!
However, it wasn't just plastic inflatables that were the focus for Stop Waste Local. Last month the club was able able to begin discussions around reducing food waste. It includes plans for a centre in Parken to become Denmark's largest delivery point for free food, in order to significantly reduce food waste in the capital.
Stop Waste Local has since 2016 saved surplus food from private homes and the retail trade. As much as 10,821 tonnes of surplus food was saved in 2021.
Now a new centre is opening in Parken with the ambition of becoming the country's largest.
The concept is that a large number of retailers deliver food that is distributed free of charge to everyone in the area under the C Stand, which faces Øster Alle.