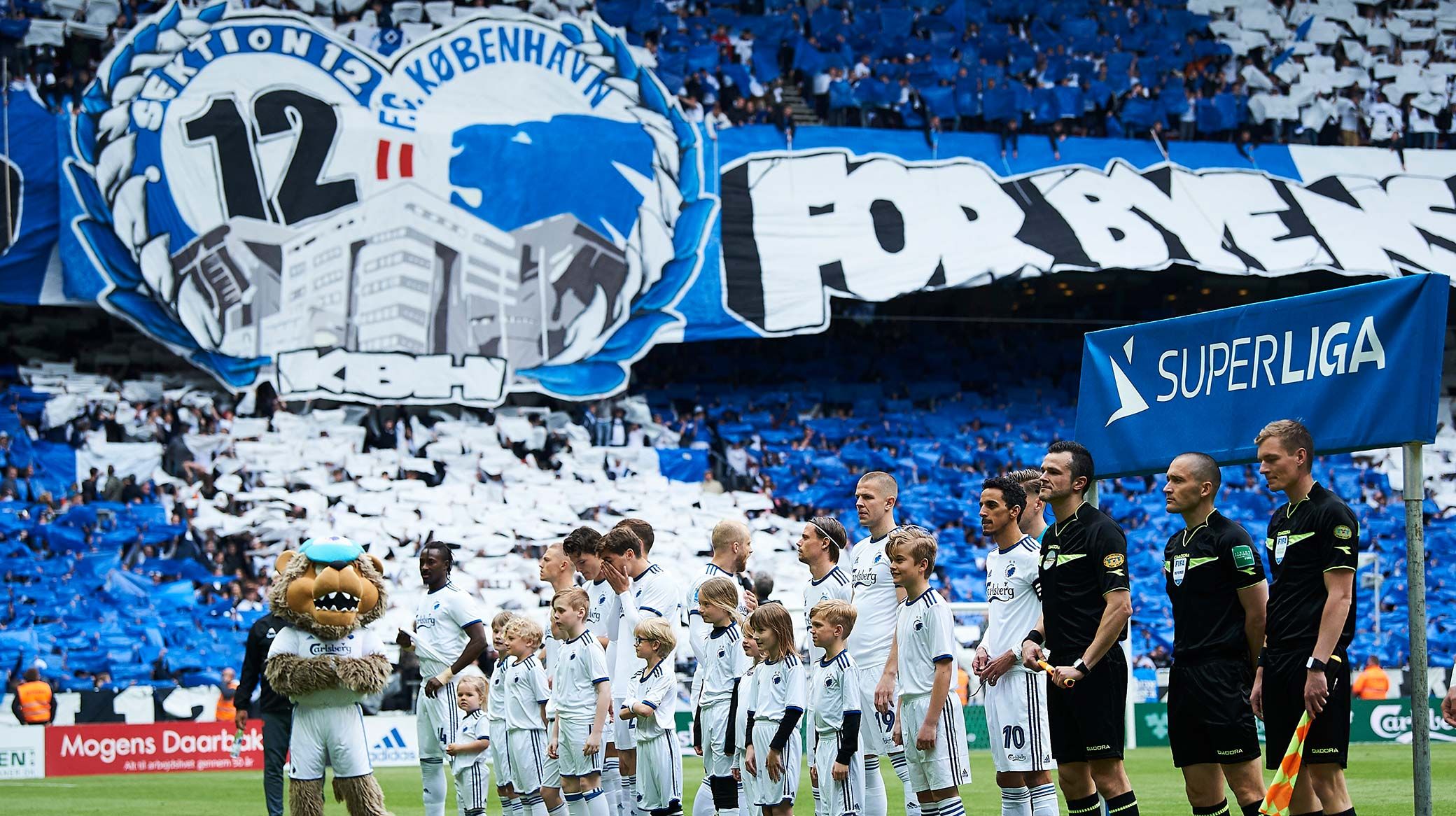 Lars Rønbøg, Getty Images
27,000 tickets already sold for FCK vs Brøndby
15/11 2019 08:36
F.C. Copenhagen vs Brøndby is still over two weeks away but already 27,000 fans have bought their ticket for the biggest game in Danish football.
FCK host BIF on December 1 in a crunch Derby in Telia Parken.
>> F.C. Copenhagen vs Brøndby tickets
The lower tier of Section 12 - Copenhagen's atmospheric stand behind the home goal - is already sold out. However, there are still some tickets available in the upper tier.
We are expecting high demand in other sections of the stadium too. There are approximately 500 tickets remaining for the Upper C stand.
FCK tickets in high demand
FCK's director of brand marketing and development, Jacob Lauesen, commented on the surge in interest.
"With two-and-a-half weeks until the match, we have already sold over 25,000 seats," Jacob said.
"And if we count Brøndby's fan section where tickets are not yet on sale, then we are already at around 27,000 for a capacity of of 35,000.
"It is surprising that we have sold over 25,000 so early. Comparing this with the latest DERBY in May, we have sold about 20 per cent more seats by this time. Back then we ended up with a totally sold out stadium and a spectacular backdrop that resonated in European football.
>> Buy F.C. Copenhagen tickets
"That is why we hope that the great interest in Danish football's biggest match will continue at this pace, but of course we do not know exactly how it will develop over the next few weeks. However, we are following the trend and hope that the excitement about the top positions in the 3F Superliga causes interest to grow towards the match.
"Furthermore, we can see that this type of match is a big 'Copenhagen event' which also attracts many who may not see as much football in everyday life, but who do not want to miss the atmosphere and intensity associated with this match in Copenhagen. Both in terms of the game on the pitch, but certainly also what we experience in the stands."
If you want to experience the best atmosphere in Danish football, check out our How to Buy F.C. Copenhagen tickets guide here.
You can also see the latest travel advice for F.C. Copenhagen home games.