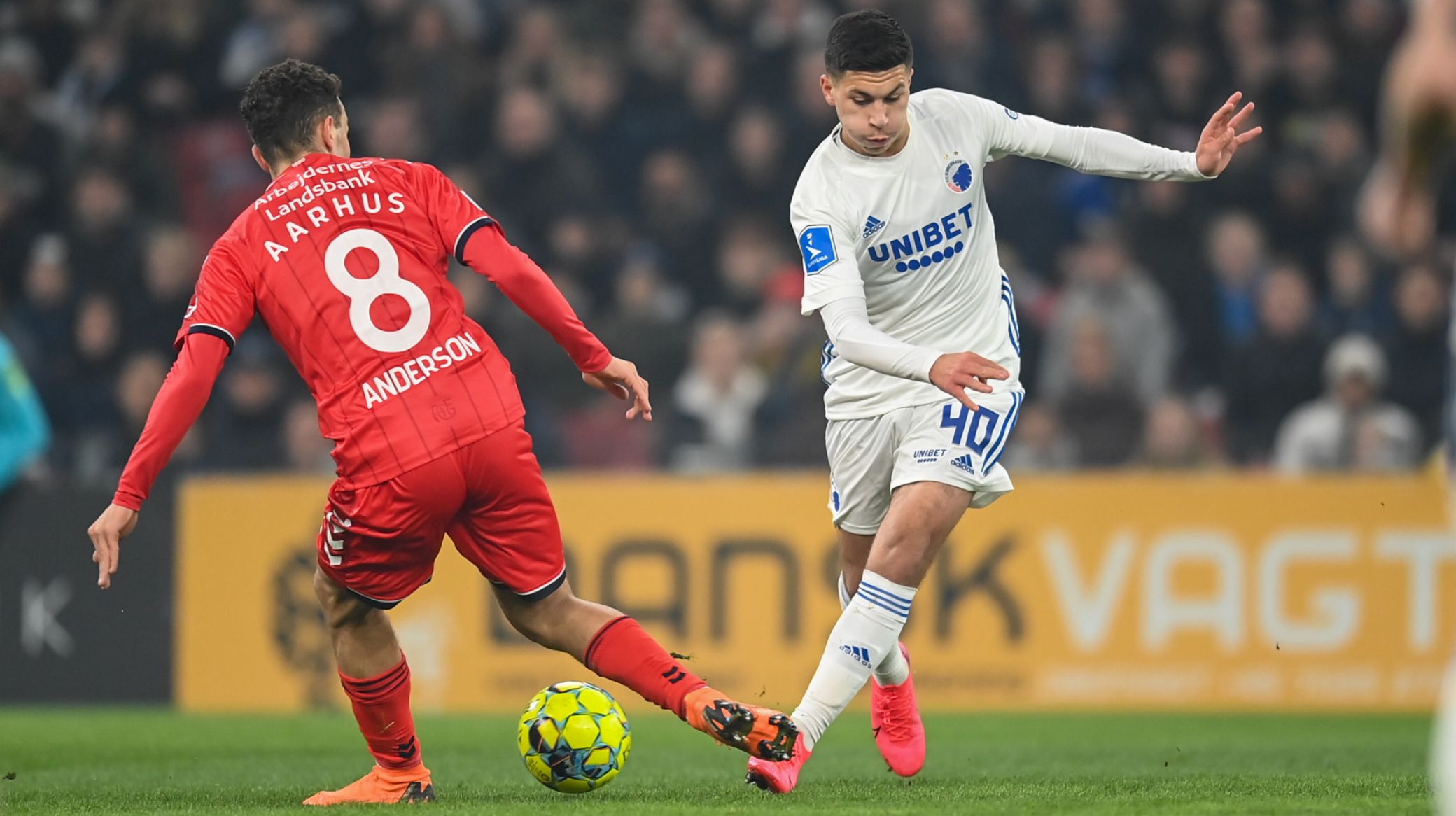 Jan Christensen, Getty Images
25,000 tickets already sold for FCK vs AGF
26/09 2022 10:55
More than 25,000 F.C. Copenhagen fans have already secured their seat for the home game against AGF in Parken on Sunday 2 October.
Tickets are still on sale across various sections of Parken Stadium, and sales are also open to fans who have not experienced an FCK game before.
There were more than 25,000 home fans in Parken the last time the Lions hosted AGF, with more than 2,500 away supporters also in attendance. As many as 2,000 fans from Aarhus are expected in the D Stand this time around, while the home terraces in Parken are beginning to fill up.
It means we can look forward to another atmospheric showdown this coming Sunday, with ticket prices starting from as little as 125 DKK.
Sektion 12 Upper tickets on sale
Tickets are still available in Sektion 12 Upper for fans who want to experience the atmospheric home end. You can get your hands of Sektion 12 Upper when you buy F.C. Copenhagen tickets at billet.fck.dk.
>> Buy F.C. Copenhagen tickets
Few seats in Lower C
The Lower C Stand has around 80 tickets left unsold. In addition, there are a number of seats for sale in the A Stand.
Family section moves to Upper A
The D Stand is reserved for AGF fans for this match, which is why subscribers and season ticket holders in the Family Stand will be moved to the Upper A Stand. Blocks A1 and A4 will be the Family section for this match, where Team Leo will be present with face painting etc. for the smallest F.C. Copenhageners.
>> Buy F.C. Copenhagen tickets
FCK vs AGF kicks off at 6pm on Sunday. The FCK Fan Village will open a couple of hours before kick off, and is located behind the B Stand.