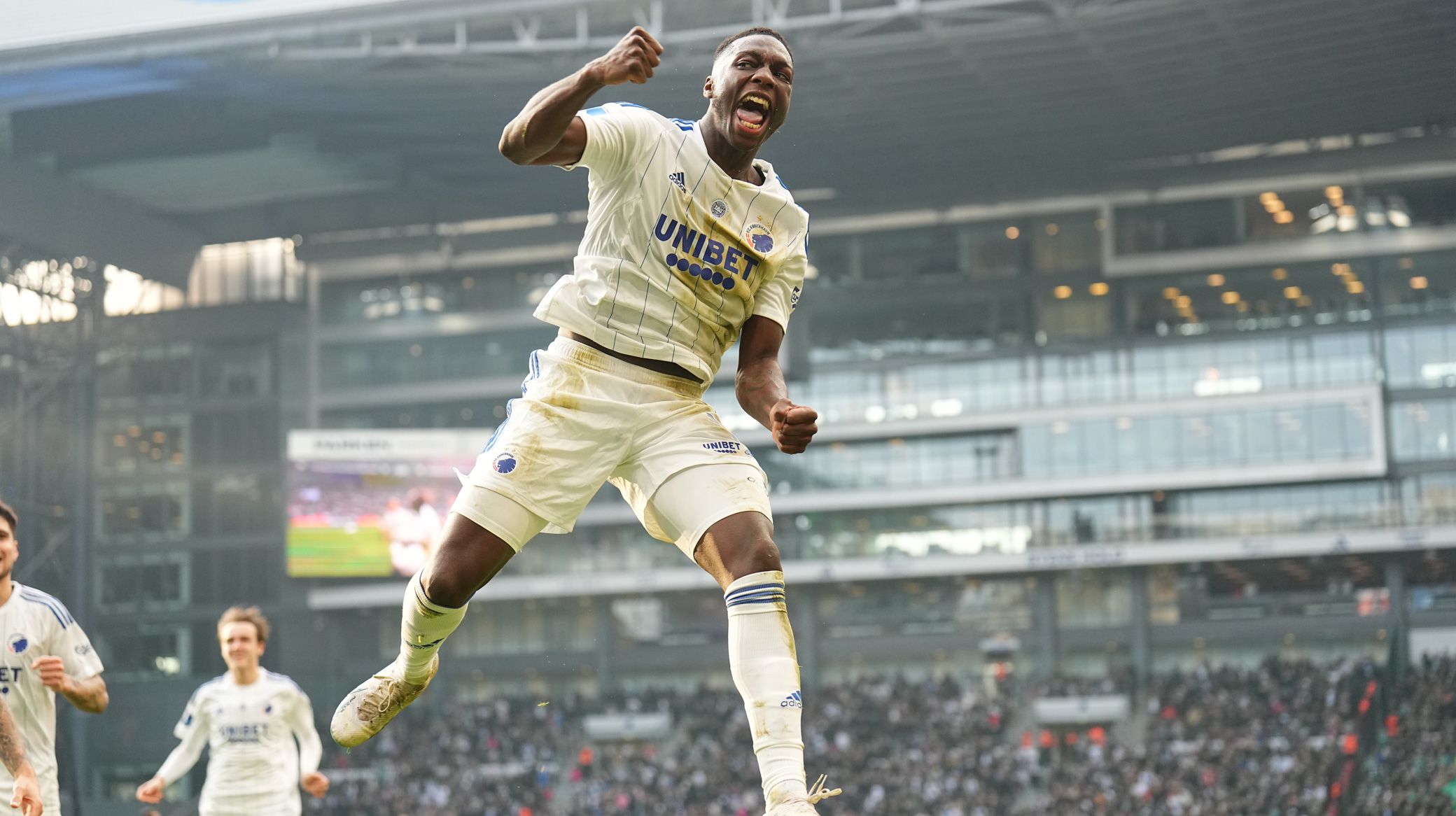 Lars Rønbøg, Getty Images
Konkurrence: Vind en signeret Daramy-trøje ved at stemme på Carlsberg MOTM i appen! 
31/03 2023 12:00
På søndag er der igen lidt ekstra på højkant ved Carlsberg Man of the Match afstemningen, da vi trækker lod blandt alle deltagere om en signeret Daramy hjemmebanetrøje 22/23.  
Præmien er en Hjemmebanetrøje 22/23 med Daramy 15-tryk, der blev signeret af Mohamed Daramy, da han i sommers vendte hjem til Byens Hold. 
Stem på Carlsberg Man of the Match i F.C. København-appen på søndag mod FC Nordsjælland
Som altid bliver det i anden halvleg af kampen på søndag muligt at stemme på Carlsberg Man of the Match i vores app.
Mandag d. 3. april trækker vi tilfældigt lod blandt alle deltagere og kontakter vinderen direkte. Man skal være fyldt 18 år for at deltage.
>>> Hent F.C. København-appen her 
Hent F.C. København-appen og vær klar
Den nye F.C. København app samler din adgang til klubben så du hele tiden kan holde dig opdateret på seneste nyt fra Byens Hold. I appen får du et samlet overblik over nyheder, livescore & statistik, adgang til det nye FCK TV-univers, overblik over kommende kampe, resultater og dine fan-fordele. Med muligheden for at vælge push-notifikationer til, får du hurtigt besked om de væsentligste FCK-nyheder.
Derudover giver appens Wallet-funktion dig mulighed for at samle dine kort-, abonnement- og billet-produkter, så du nemt kan se og scanne dine produkter ved ankomst til Parken.