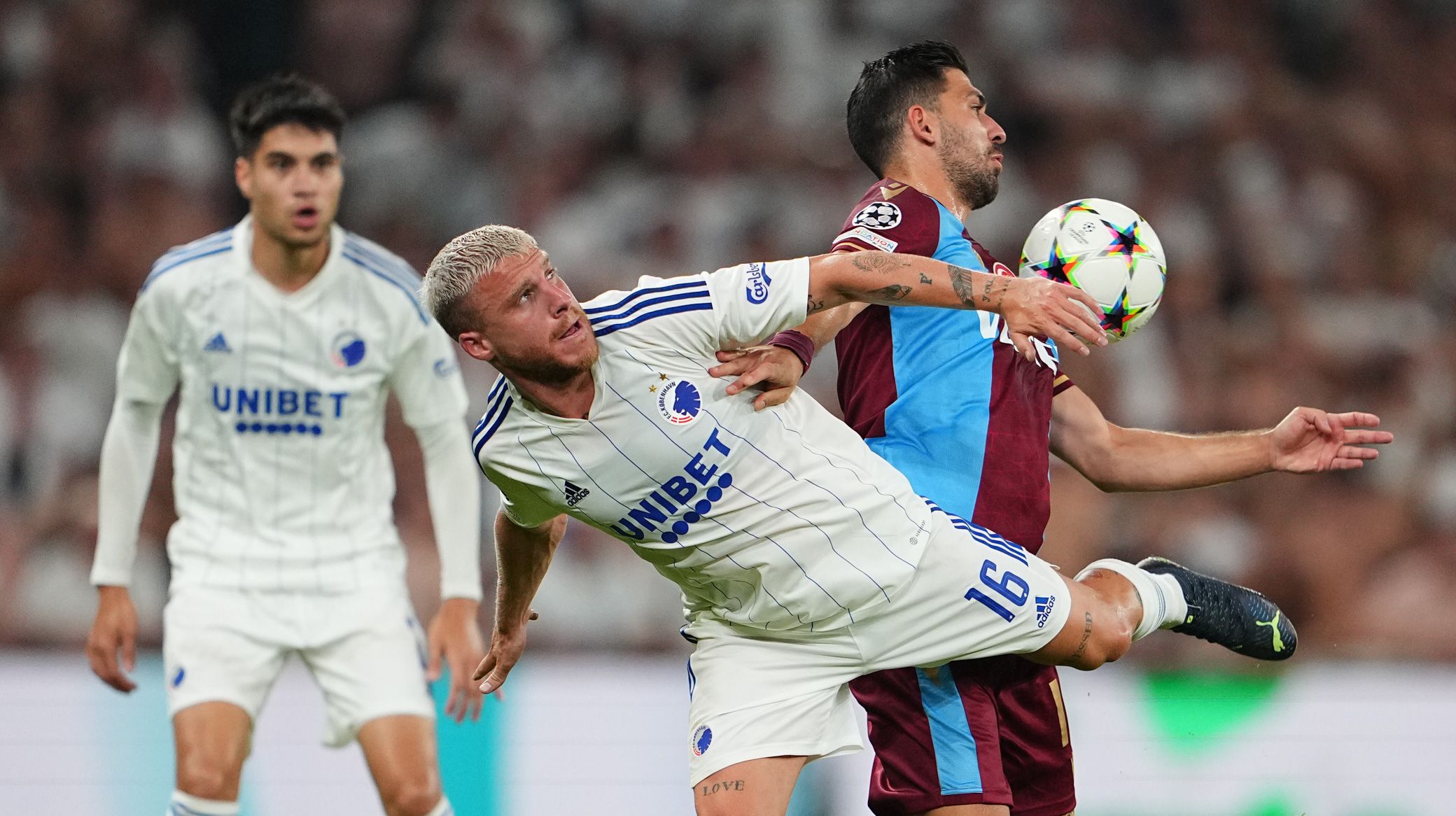 Lars Rønbøg, Getty Images
Trabzonspor siden sidst
22/08 2022 14:00
Mens vi slap fint fra fredagens udekamp i Lyngby med tre point og ingen skader, så havde Trabzonspor større problemer lørdag aften, hvor de tabte 2-5 ude mod Antalyaspor.
Antalyaspor kom foran 2-0, og cheftræner Abdullah Avci udskiftede herefter to Trabzonspor-spillere, bl.a. målscoreren fra Parken, Bakasetas, som blev skadet.
I 1. halvlegs tillægstid reducerede indskiftede Enis Bardhi, og han udlignede også til 2-2 ca. 20 minutter før tid.
Ni minutter før tid kom Antalyaspor foran igen, og i tillægstiden scorede de yderligere to gange. Den tidligere SønderjyskE-angriber, amerikaneren Haji Wright, tegnede sig for to af deres fem mål.
Det var også Antalyaspor, der tilføjede Trabzonspor deres første nederlag i sidste sæson, men først i 16. spillerunde.
Tre ændringer
Trabzonspor havde ændret på tre pladser fra det hold, der startede i Parken. Haspolat, Toköz og Djaniny startede i stedet for Siopis, Kouassi og Ömür, som dog alle kom på banen i løbet af kampen.
Holdet mod Antalyaspor: Cakir – Stryger, Denswil (68.: Siopis), Vitor Hugo (46.: Bartra), Elmali – Haspolat (42.: Bardhi) - Djaniny, Bakasetas (42.: Ömür), Toköz (87.: Kouassy), Trezeguet – Cornelius
En ekstra hviledag
Som nævnt spillede Trabzonspor først lørdag aften, så vi har altså en hviledag mere, inden turen tirsdag morgen går til Trabzon med chartret fly.
Tirsdag aften træner vi kl. 19.30 på Şenol Güneş Stadion i Trabzonspor - det er lokal tid, dvs kl. 18.30 dansk tid, for der er en times tidsforskel. Inden træningen er der pressemøde og mixed zone.
Truppen flyver hjem til København torsdag eftermiddag, da det er for sent at flyve hjem lige efter kampen, der først spilles kl. 22 lokal tid.