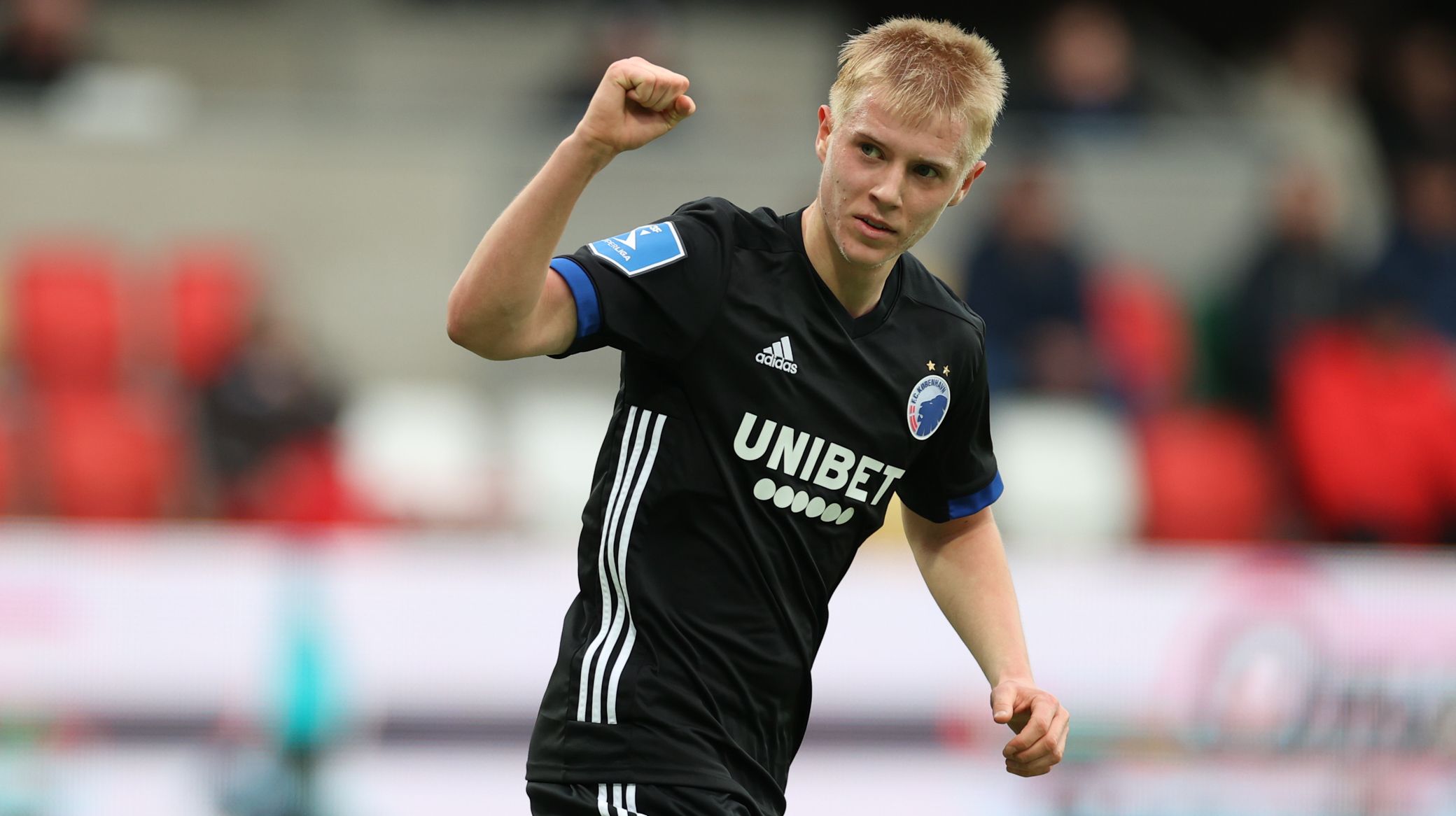 Anders Kjærbye, Getty Images
Hákon: Klar til at gå ud og give den gas
23/07 2022 18:05
Hákon Haraldsson startede inde i forårets tre sidste kampe og er startet som 8'er i begge træningskampene i Holland og i søndagens sæsonpremiere.
"Det er dejligt at få tilliden fra trænerne, og jeg håber selvfølgelig, at jeg starter igen i morgen i Aalborg," lød det fra den 19-årige islænding efter lørdagens træning på Nummer 10.
"Jeg synes formen er fin, og at jeg også spillede udmærket i søndags, men når vi ikke vinder, kan man ikke bruge det til så meget. Bare se frem mod den næste kamp," lød Hakons opskrift på at komme videre.
Fansene valgte ham  som Carlsbergs Man of the Match i søndags med 90 stemmer mere end Vavro på andenpladsen, og han scorede også et flot mål, som blev underkendt.
"Ja, det var ærgerligt, for det kunne måske have give kampen et andet forløb. Men igen, det kan vi ikke bruge til noget. Og det vi leverede efter pausen var bare ikke godt nok."
"Nu har vi arbejdet hårdt på træningsbanen hele ugen og været ude næsten to timer hver dag. Jeg føler, at vi har lagt Horsens-kampen bag os og er klar til at gå ud og give den gas i Aalborg og vise, hvorfor vi er danske mestre."
"Jeg tror godt, det kan blive en sjov kamp med godt gang i den, og det er fedt, at vi igen har fyldt hele vores fanafsnit op. Det er ellers en lang tur sådan en søndag aften, men vi vil give alt hvad vi har for at alle får en dejlig tur hjem med en sejr i bagagen," sagde Hákon.
16 kampe og fire mål er det foreløbige facit for Hákon, som debuterede for et år siden, den 29. juli, med en Conference League-kamp i Kazan.