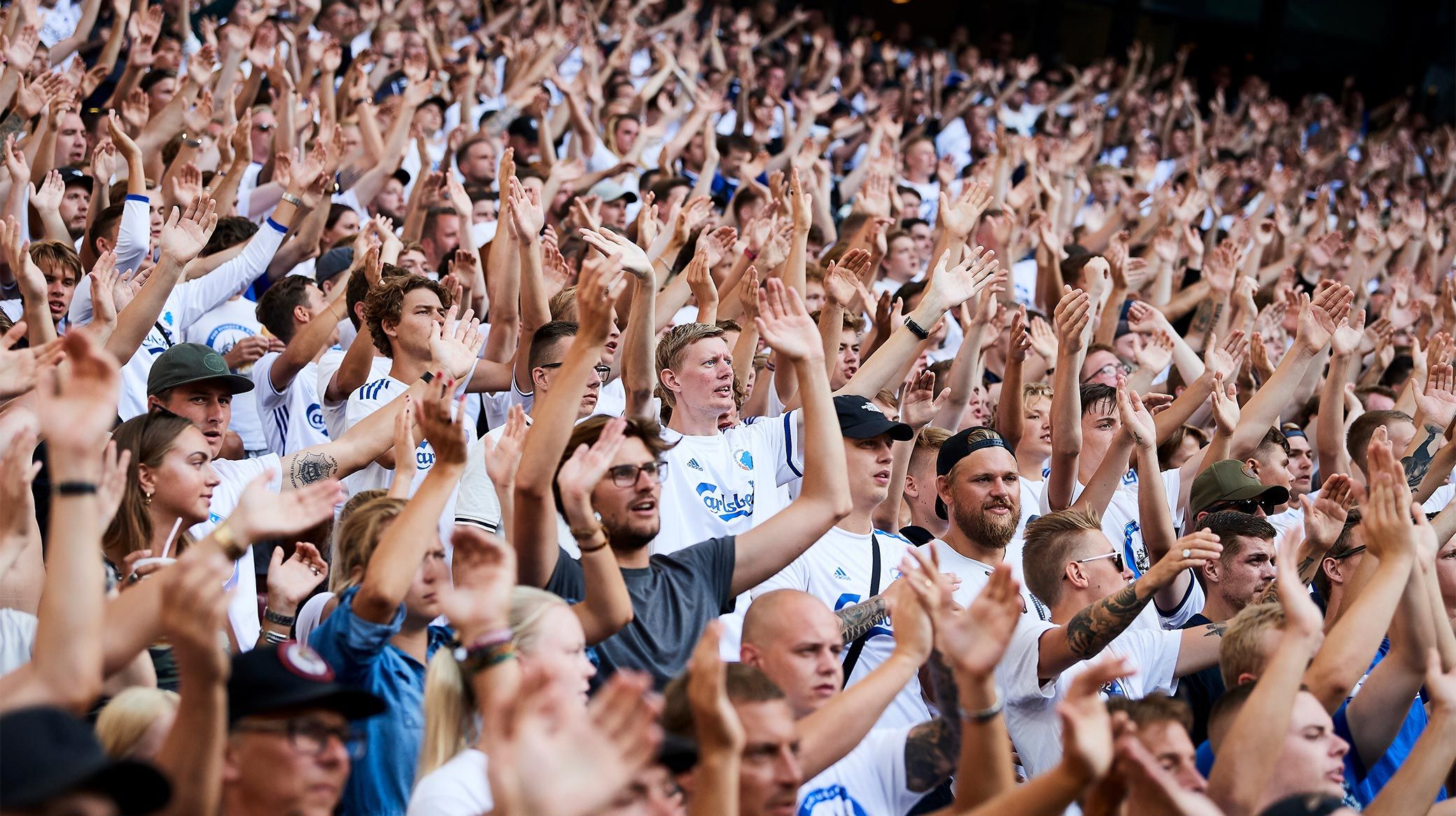 Lars Rønbøg, Getty Images
Kæmpe interesse for søndagens brag
19/05 2022 17:00
Interessen for at opleve sæsonens sidste kamp i Parken er massiv, og vi kunne have solgt over 50.000 billetter til kampen, der har været udsolgt i mere end en uge.
Flot kulmination
"Vi har ikke oplevet noget lignende i mange år herinde," siger direktør Jacob Lauesen.
"Et konservativt bud er, at vi i hvert fald kunne have solgt 50.000 billetter, men formentlig en del flere. Det er selvfølgelig meget positivt og en flot kulmination på den interesse, vi har oplevet gennem hele sæsonen."
Superliga-rekord
Vores tilskuergennemsnit til Superligakampe i Parken denne sæson er inden søndagens kamp på 23.516, og vi slår derfor den hidtidige Superligarekord på 22.667 i gennemsnit. Den rekord blev også sat i Parken.
"Det er historisk, at vi er nået op på det niveau," siger Jacob Lauesen.
"Vi skylder vores fans en kæmpe anerkendelse for den opbakning og det samarbejde, vi har haft for at skabe den udvikling sammen."
"Samtidig har vi ramt rigtigt på en række områder med vores billetstrategi, mens holdet på banen selvfølgelig også har bidraget med en masse spændende og underholdende fodbold," siger Jacob Lauesen.
Kom i god tid
Vi anbefaler, at alle komme i god tid til søndagens kamp, hvor vi som bekendt kan sikre os guldet. Du kan se, hvornår portene åbner i denne tilskuerinformation.