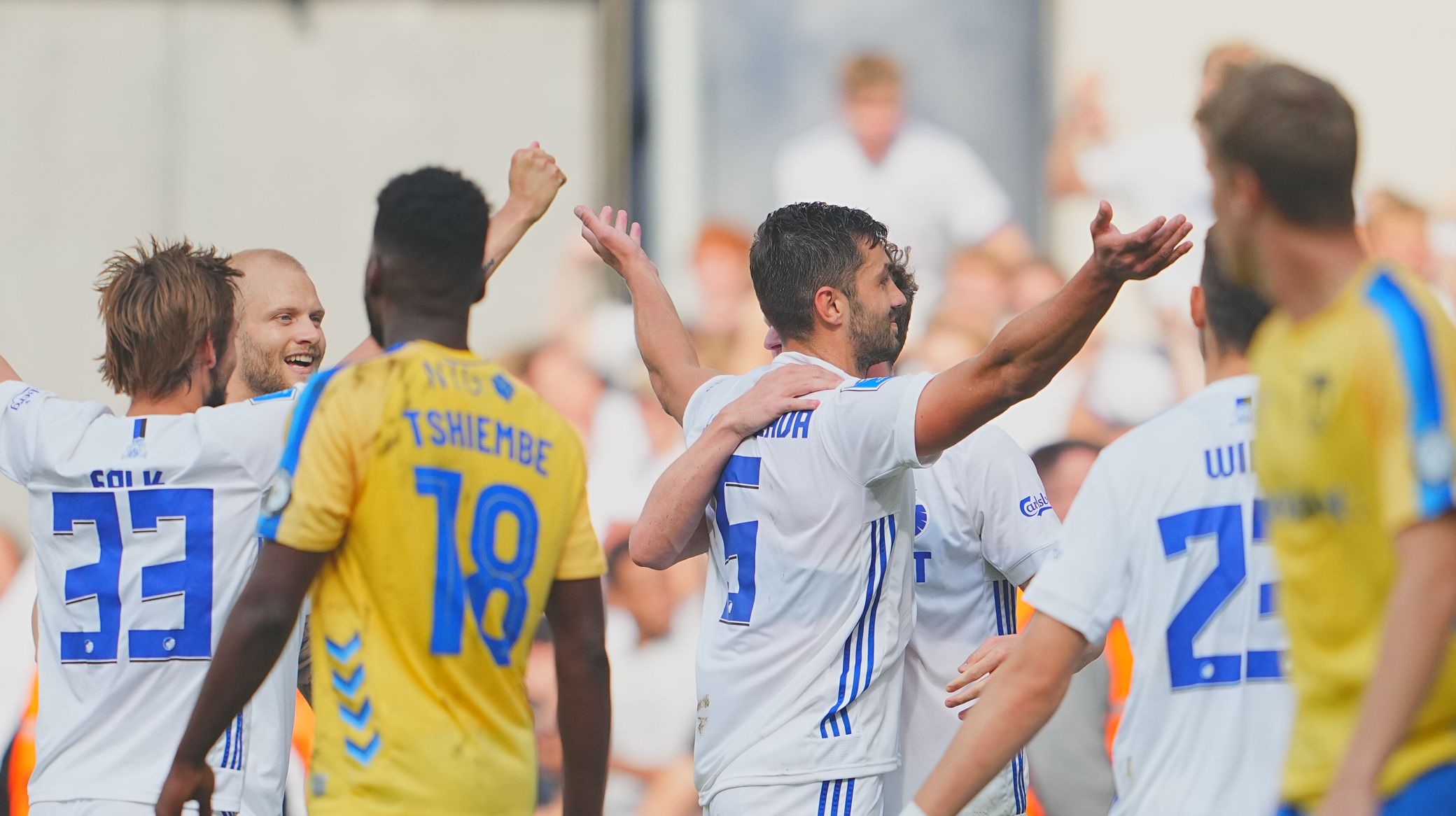 Lars Rønbøg, Getty Images
Derby: Ingen udefans betyder stor Familietribune
12/04 2022 12:40
Der er Familietribune på hele D-tribunen til mandagens Derby.
Med kick-off kl. 16 ser vi frem til at byde en masse unge F.C. Københavnere velkommen i Parken til det største opgør i dansk fodbold.
Priserne på Familietribunen til Derby er 200 kr. for voksne (+15 år) og 100 kr. for børn (0-14 år)
Det skyldes, at kampen desværre bliver afviklet uden Brøndby-fans, da Divisionsforeningen har besluttet at følge en anmodning fra Politiet om ikke at have udefans til de to næste Derby-kampe. Det er vi ærgerlige over, men vi tror og håber på en flot kulisse. 
Store oplevelser i familievenlige rammer 
Foruden det store opgør på banen er der underholdning på Familietribunen for både de yngste og deres familier, bl.a. med autografer fra spillere, lykkehjul, Leo-bod, ansigtsmaling og meget andet. 

Over 32.000 F.C. Københavnere er klar til Derby!
Der er fuld tryk på billetsalget til kampen på mandag kl. 16, og vi forventer, at hele Parken bliver udsolgt.
På nuværende tidspunkt er hele Sektion 12 og hele C-tribunen udsolgt, og der er forsat pladser tilbage på Familietribunen og på A-tribunen med det gode udsyn over opgøret.