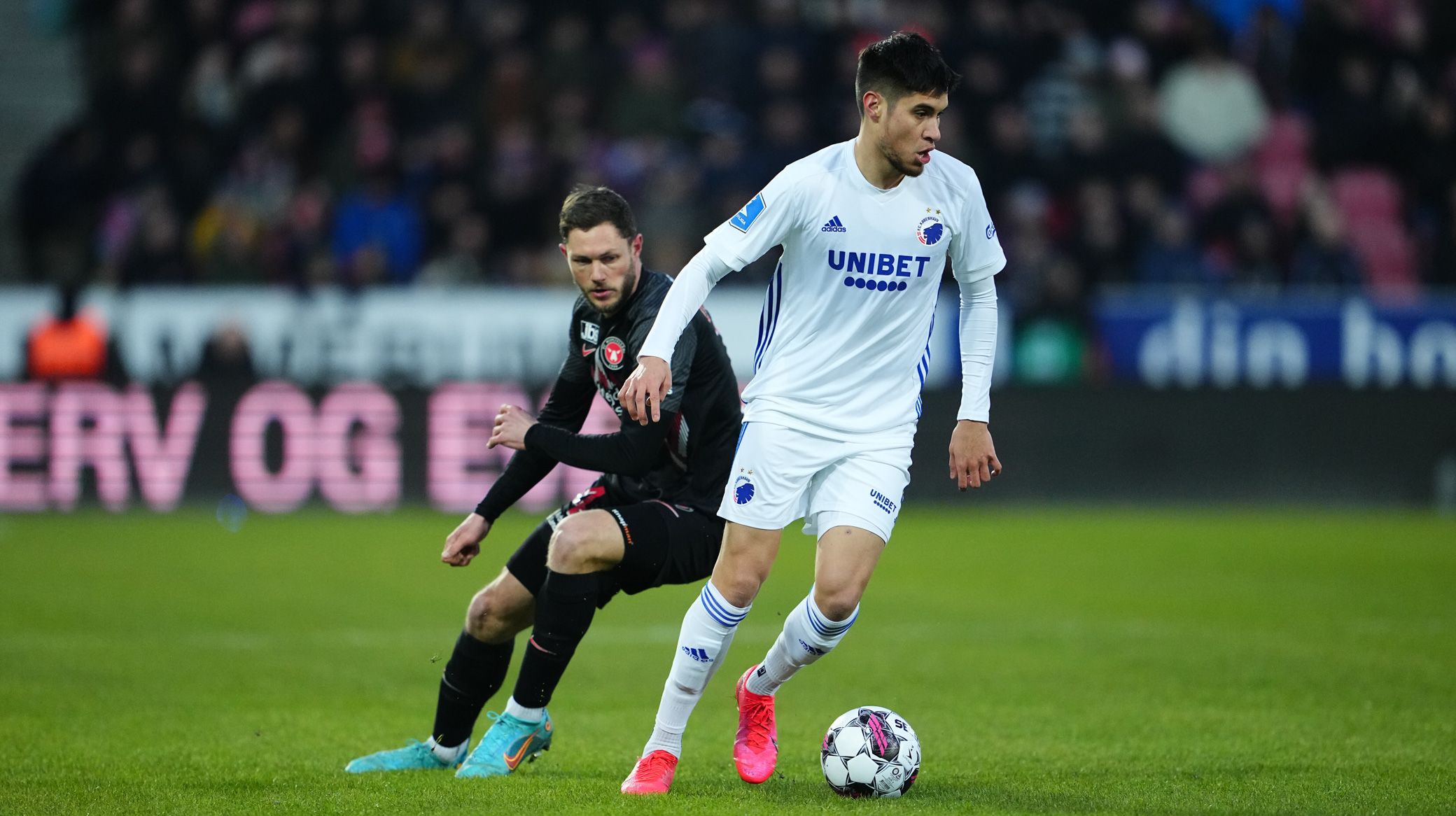 Lars Rønbøg, Getty Images
Diks før topkampen: Det bliver fedt for publikum
07/04 2022 20:18
Der er store forventninger til søndagens topkamp i Parken, hvor vi møder FC Midtjylland til et opgør mellem de to bedste hold i Superligaen netop nu. En kamp, som Kevin Diks også forventer bliver både intens og spændende at se for dem, der kommer i Parken:
"Jeg tror, at vi får en hård og fed kamp for publikum. Jeg forventer, at FC Midtjylland vil kæmpe med os for hver eneste centimeter på banen og de vil gøre, hvad de kan for, at vi ikke kan udnytte vores styrker. Det er en topkamp mellem de to bedste hold og alle vil gå hele vejen for at vinde den," siger Kevin Diks, der har oplevet to meget tætte kampe mellem de to hold i sæsonens første møder, der begge er endt med udesejre på 1-0 til først FC Midtjylland og senest FCK:
"Det er svært at sige, hvad der kommer til at afgøre kampen. Det eneste jeg kan sige er, at jeg kan love, at vi vil gøre alt for, at det tipper vores vej igen," siger Diks, der sammen med resten af spillerne kan se frem til at gå ind i en flot kulisse søndag aften:
"En af grundene til, at man drømmer om at blive fodboldspiller, er oplevelser og kampe som den, vi har søndag. Vi ved, at vi får en fantastisk støtte fra tribunerne, og vi skal kæmpe med alt vi har for fansene, klubben og byen," siger Kevin Diks.
Der er udsolgt på Sektion 12, C-tribunen og der er under 200 ledige pladser tilbage på D-tribunen, mens der er gode pladser at finde på A-tribunen.

Find din plads HER.