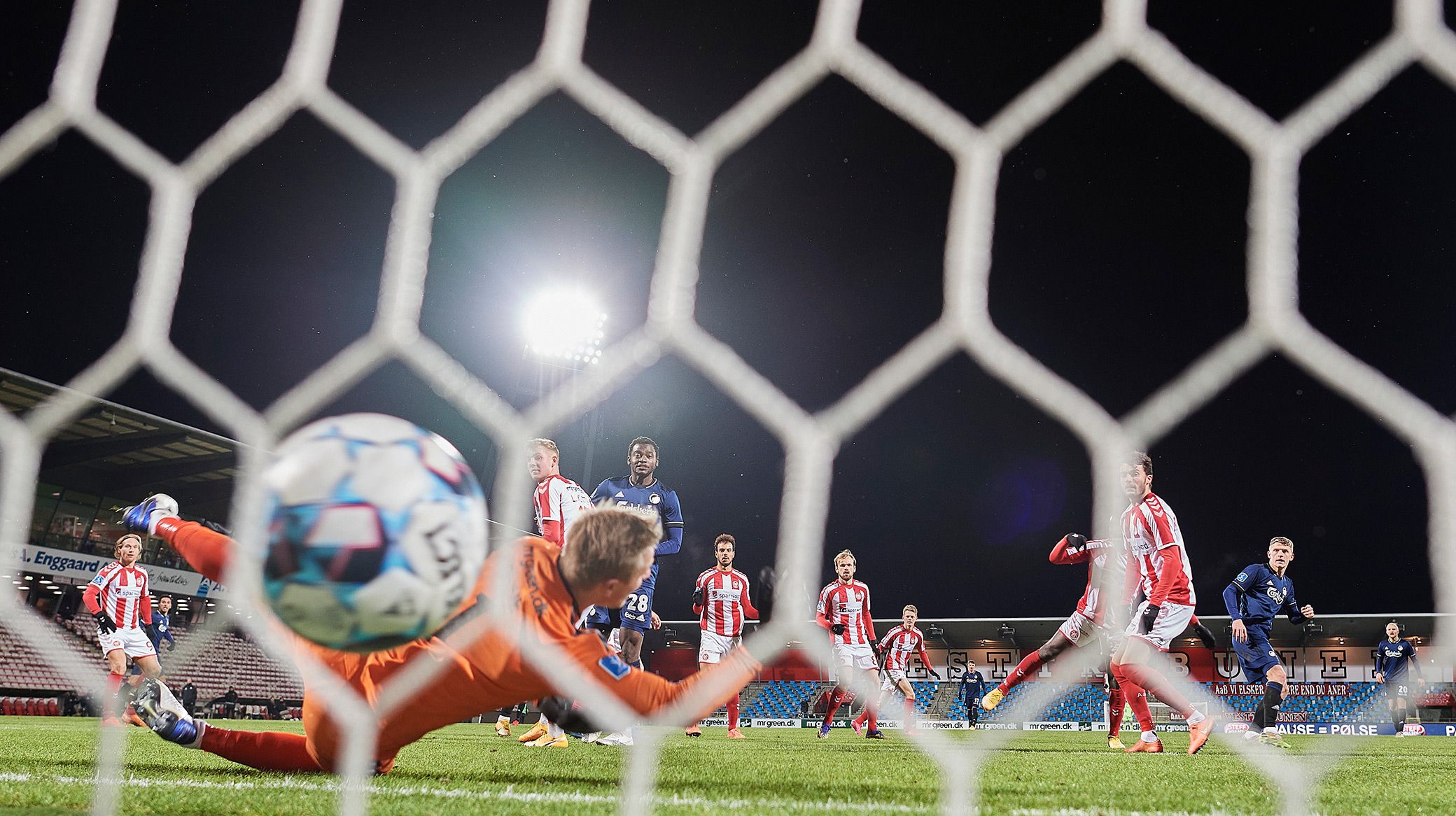 Lars Rønbøg, Getty Images
AaB-FCK: Kamp om andenpladsen
27/11 2021 09:40
Årets sidste Superligakamp er en kamp om 2.- og 3. pladsen, for med en hjemmesejr kan AaB gå forbi os i tabellen – og vinder Randers samtidig i Brøndby, kan de sende os ned og overvintre på fjerdepladsen.
AaB dette efterår
AaB lagde godt ud i dette efterår og vandt seks af de første ni kampe og tabte kun en enkelt, mens de syv seneste har givet tre sejre, en uafgjort og tre nederlag.
De røg også ud af Sydbank Pokalen med et 1-3-nederlag til FC Midtjylland, så mens vi endnu har en Conference League-kamp i december, så er det nordjydernes sidste opgave inden vinterpausen.
Indbyrdes kampe
Vi har vundet de to seneste gange i Aalborg, og inden da vandt vi ikke i fem kampe i træk. De to seneste kampe har været tætte – i årets første Superligakamp i februar var vi bagud 0-2 ved pausen, men vandt alligevel 3-2. Og i juli sidste år vandt vi 1-0 i vores kamp om at bevare håbet om andenpladsen i den forsinkede 19/20-sæson.
Siden 1992 har vi et overtag på Aalborg Stadion (V22, U14, T14), men ikke hvis vi kun ser på de seneste ti år (V6, U4, T7).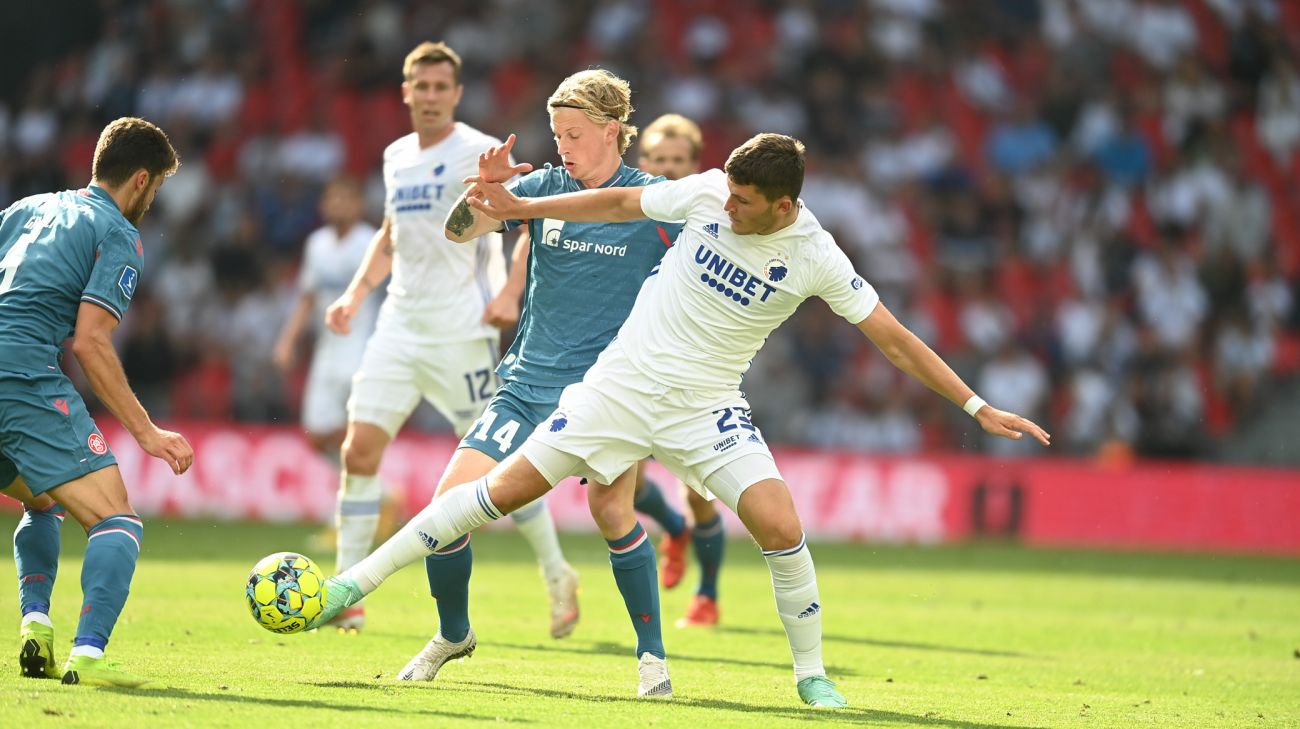 AaB-holdet
Fuld spilletid i alle 16 kampe: Jacob Rinne og Rasmus Thelander
Startet inde i alle kampe: Kristoffer Pallesen og Iver Fossum
På banen i alle kampe: Malthe Højholt og Louka Prip
Flest mål: Iver Fossum og Louka Prip, 6 hver
Flest assist: Kristoffer Pallesen 5
Seneste kamp
AaB startede med disse 11, da de senest vandt 3-1 ude over SønderjyskE (Paulo Ferreira havde karantæne):
TV
Du kan se søndagens opgør kl. 18.00 på TV3+ og Viaplay, der sender optakt fra kl. 17.00.