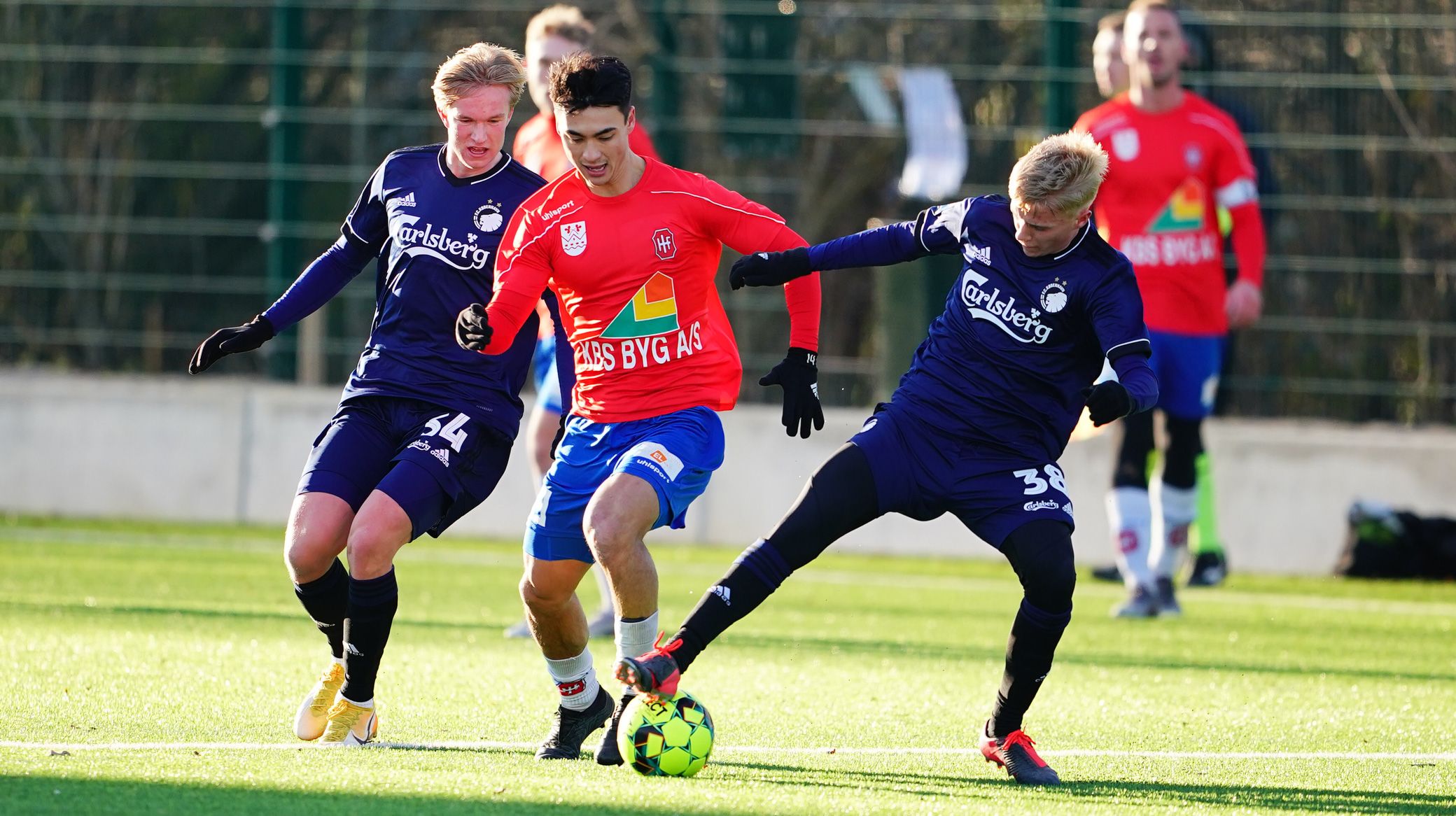 Lars Rønbøg, Getty Images
Truppen mod Hvidovre IF
23/06 2021 14:55
En trup på 20 spillere er udtaget til sæsonens første træningskamp, hvor vi torsdag kl. 14 møder Hvidovre IF på Nummer 10.
Der er ikke adgang for tilskuere, men vi streamer kampen på vores Facebook-side, og du kan også følge med på vores live-twitter, @FCKobenhavnLive.
"Vi har fået en unik mulighed for at se to muligheder an, som vi har fulgt igennem længere tid," siger sportsdirektør Peter Christiansen om de to 18-årige keepere i truppen, Johan Guadagno og Håvard Hetle. Derfor er Sten Grytebust ikke udtaget, og Jens Stage og Andreas Bjelland er på skadelisten.
Svenske Johan Guadagno spiller til daglig for Manchester Uniteds akademi, og norske Håvard Hetle er på kontrakt i Sogndal IL, men p.t. udlejet til Florø SK.
7 Viktor Fischer
9 Kamil Wilczek
11 Mohamed Daramy
12 Lukas Lerager
16 Pep Biel
17 Karlo Bartolec
22 Peter Ankersen
26 Marios Oikonomou
31 Håvard Hetle (prøvespiller)
33 Rasmus Falk
35 Marko Stamenic (U19)
36 Valdemar Lund Jensen
37 Elias Jelert (U19)
38 Hákon Arnar Haraldsson
41 Johan Guadagno (prøvespiller)
42 William Bøving
45 Rasmus Højlund
46 Mattias Jakobsen (U19)
51 Daniel Haarbo (U19)
53 Ali Almosawe (U19)