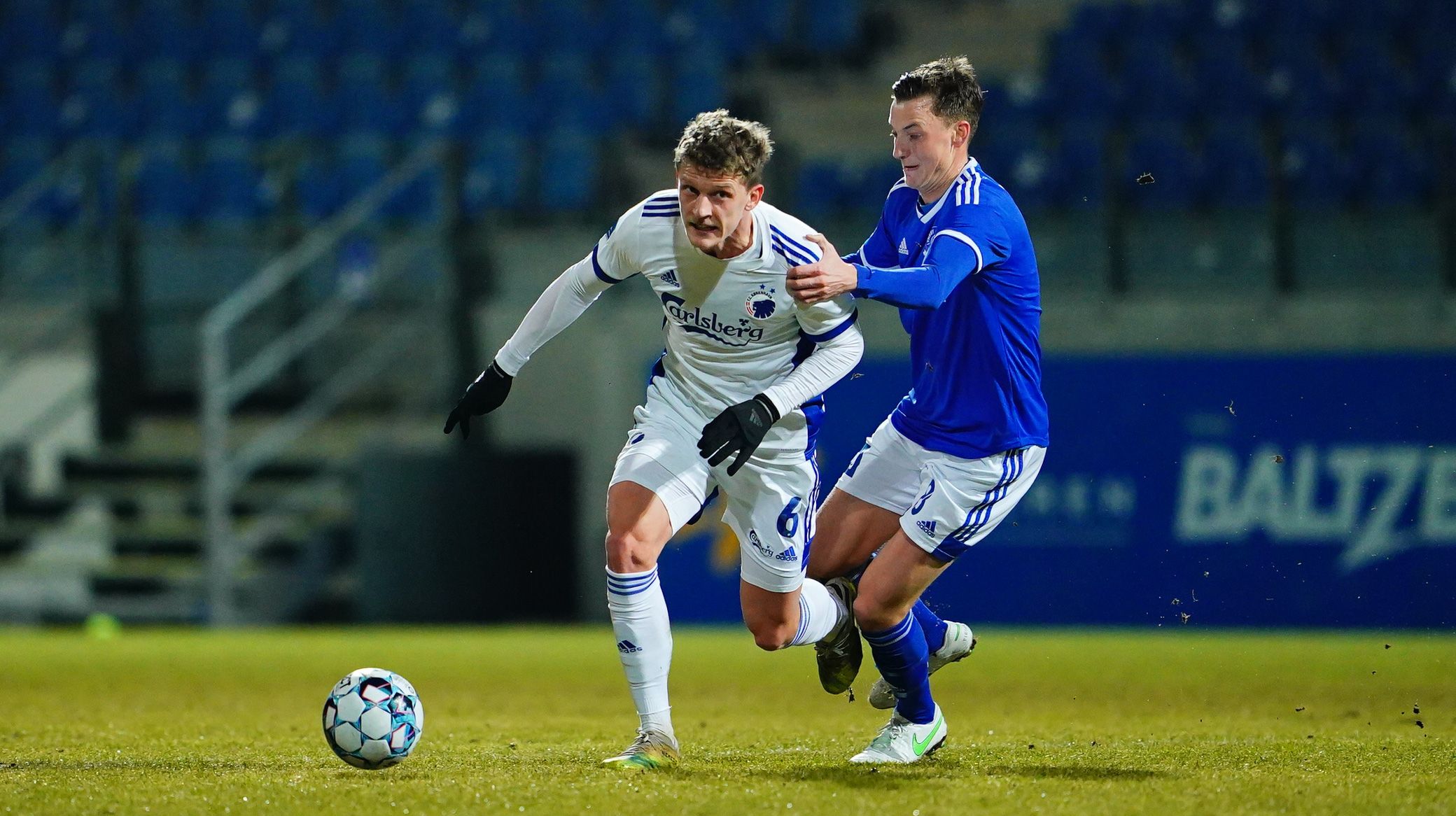 Lars Rønbøg, Getty Images
Thorup: I dag var det ikke godt nok
22/02 2021 21:30
"Det er selvfølgelig ikke godt nok, at vi er foran to gange og ikke kommer hjem med alle tre point," sagde Jess Thorup efter 2-2-kampen i Lyngby.
"Vi havde talt om på forhånd, at det kunne blive en svær aften, og jeg kan ikke sætte en finger på den energi, spillerne lægger for dagen. Men der mangler noget kynisme i begge ender af banen, og især ærgrer det jo, at de udligner så hurtigt efter, at vi kom foran 2-1. Måske regnede vi allerede med, at den nu var hjemme, så vi stod og blundede lidt."
"I 1. halvleg prøvede vi at gøre vores spil mere direkte på grund af baneforholdene, og vi kom også til mange dødbolde og havde også chancer til flere mål. Vi vinder på alle statistikkerne, og i ni ud af ti tilfælde får vi også en sikker sejr i sådan nogle kampe."
"Men cadeau til Lyngby, som nærmest scorer på de eneste to skud på mål, ud over at de har en på overliggeren før pausen. Vi må bare tilbage på træningsbanen og arbejde videre, for selv om vi skal vinde sådan nogle kampe her, så har vi stadig hentet 20 af 24 mulige i de sidste otte kampe. Men i dag var det ikke godt nok," sluttede Thorup.