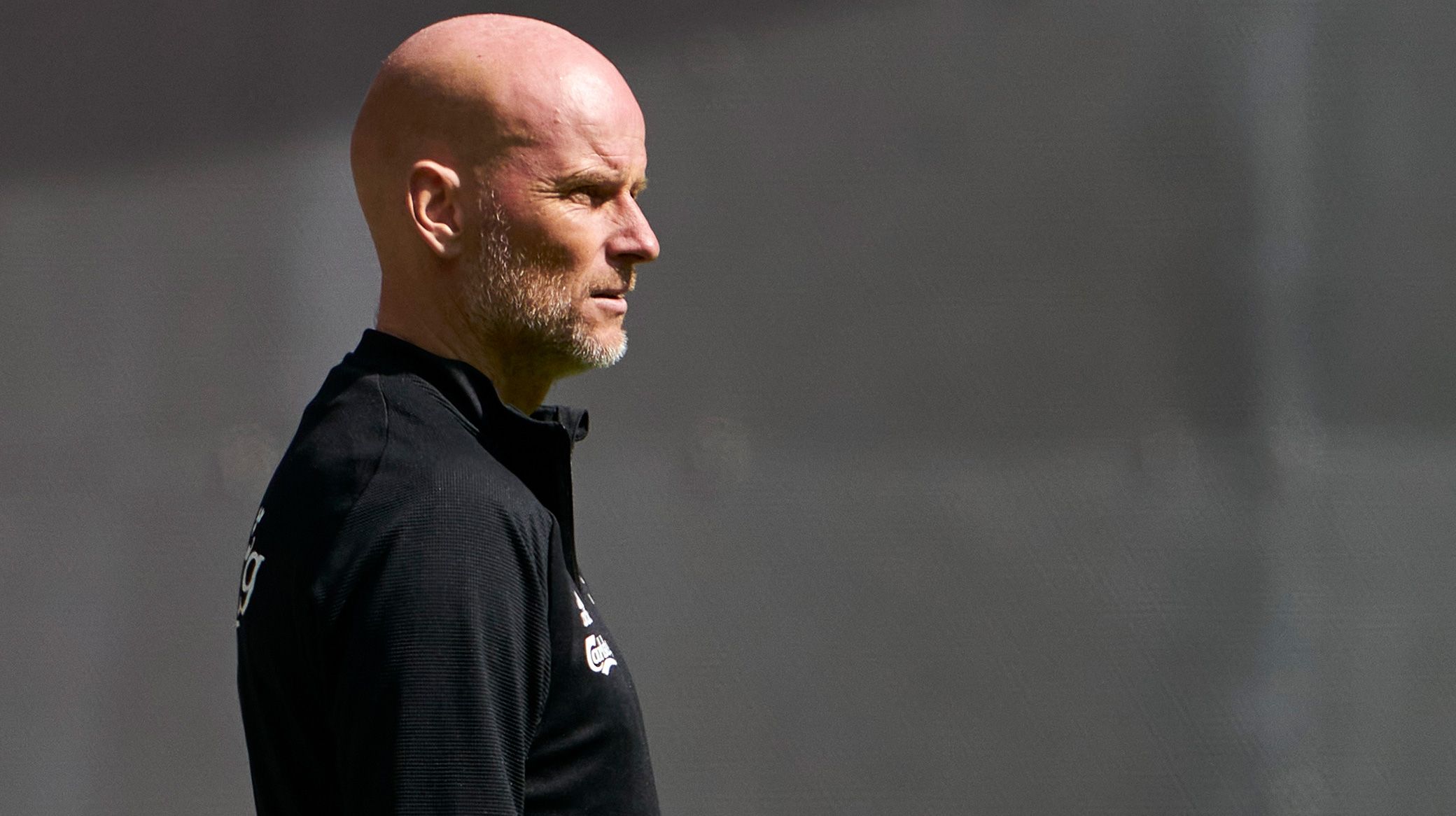 Lars Rønbøg, Getty Images
Ståle: Godkendt efter Coronapausen
22/06 2020 13:23
Det var kun få minutter fra en Derby sejr søndag, hvor Brøndby udlignede til 1-1 kort før tid efter Pep Biels føringsmål havde sendt os på sejrskurs. Dermed er status efter Coronapausen, at det er blevet til 11 point ud af 15 mulige med sejre over Lyngby, Randers og AaB og uafgjort i udekampene mod FC Nordsjælland og Brøndby:
"Overordnet set er jeg meget tilfreds med den indsats drengene har leveret efter vi er kommet i gang igen. Vi har lavet gode præstationer, men også haft lidt udfald blandt andet i Farum. Jeg er mest tilfreds med, at holdet virkelig har stået sammen og arbejdet knaldhårdt for hinanden og at der er spillere, der har taget et større ansvar, end de var tiltænkt på grund af de mange skader blandt vores offensive spillere," siger Ståle Solbakken og fortsætter:
"Jeg synes, at vores grundspil var rigtigt godt i store perioder, men vi har manglet noget gennembrudskraft i perioder oppe foran, hvor de unge drenge stadig skal have lidt mere hår på brystet. Det lærer de af den slags kampe. Vi fik bragt os i den position, vi ønskede med Peps mål og så er Bjelland uheldig til sidst, men slags kan ske for alle, selvom vi ærgrer os over de tabte point til sidst," siger Ståle Solbakken, der nu er begyndt forberedelserne frem mod topkampen søndag mod FC Midtjylland i Telia Parken:
"Der er stadig meget, meget lang vej op til dem, og det bliver rigtigt svært. Nu skal vi have status over, hvem der er klar til kampen først. Vi ved, at vi kommer til at undvære Zeca, og vi skal have Santos tjekket for den skade, han gik ud med i går," siger Ståle Solbakken og uddyber: 
"Vi skal nok få sat et stærkt hold på søndag, og jeg synes, at de spillere, der har fået mindre spilletid fortjener stor kredit, for de har tacklet det flot og bakket deres holdkammerater op og flere har lavet gode indhop i kampene og givet alt for holdet. Det bliver helt sikkert en intens og hård kamp, og vi vil selvfølgelig gøre alt vi kan for at holde det spændende i Superligaen så længe, som overhovedet muligt, mens vi også skal tage AGF, der har været stærke, meget seriøst og holde afstand til dem," siger Ståle Solbakken.