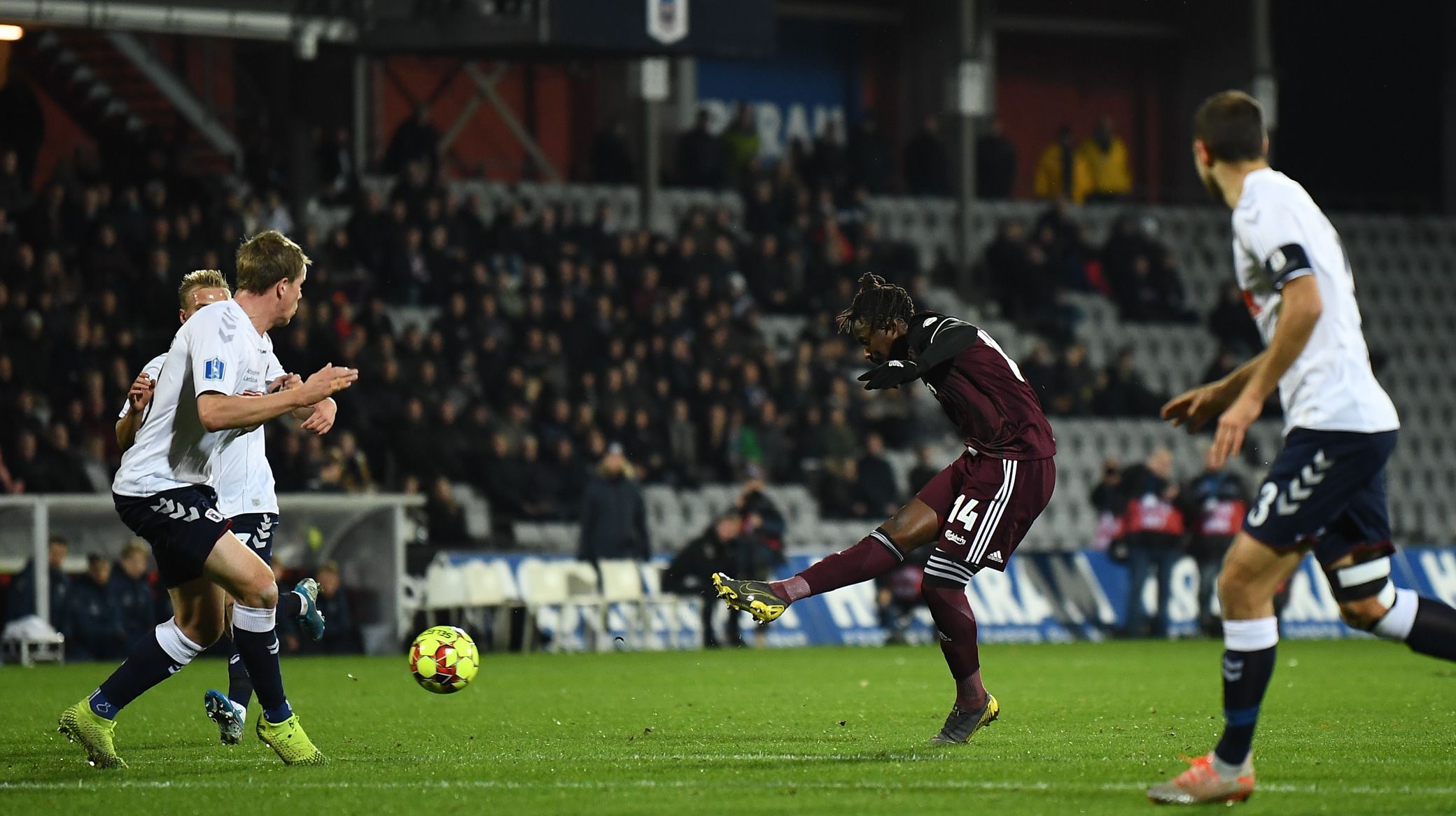 Lars Rønbøg, Getty Images
Ståle: Vi vinder en flot sejr i dag
28/10 2019 21:35
"AGF kommer ud til kampen, som om det er VM i fodbold, men vi var forberedt på, at de skulle ud og revanchere sig foran et stort publikum efter deres seneste nederlag. De lægger et højt tryk i starten, og vi havde ellers talt om at passe på, så vi ikke får et tidligt mål imod os som i Hobro og Brøndby. De kommer dog ikke til store chancer, men får en del dødbolde, og efter N'Doye scorer et flot mål, så får vi bedre styr på kampen."
"AGF kan heller ikke holde det høje tempo hele vejen igennem, og efter 2-0 burde vi have lukket kampen, men efter deres reducering lever den jo lige indtil det sidste. Men set over hele kampen, har vi de fleste chancer."
"Dame N'Doye er et kapitel for sig! Det er ikke ofte, man sætter en spiller på banen fra start, der har været væk i ti uger, men han har trænet godt de sidste 8-10 dage, og han er jo meget mentalt stærk. Det var dog kun meningen, han skulle have spillet 60-70 minutter. Men fordi der er mange dødbolde i kampen, og tempoet derfor ikke bliver så højt, så lod vi ham blive kampen ud."
"Han forsvinder lidt i perioder, men bidrager jo først og fremmest med to flotte scoringer i dag på to lige så flotte assists af Viktor Fischer. Så N'Doye er nok ikke i spil til pokalkampen på torsdag, men så må vi se frem mod søndag."
"Torsdag håber vi til gengæld, at Bjelland kan være med igen, for Falk har jo stadig karantæne, så vi på nogle positioner har vi ikke så mange alternativer."
"Men alt i alt er vi godt tilfredse. Det er en flot sejr, vi vinder i dag, og den er selvfølgelig også vigtig i forhold til at følge med FC Midtjylland, der fortsat holder et imponerende pointsnit. Men vi fører vores Europa League-gruppe, vi ligger nr. 2 i ligaen i rimelig afstand, og vi er med i pokalen."