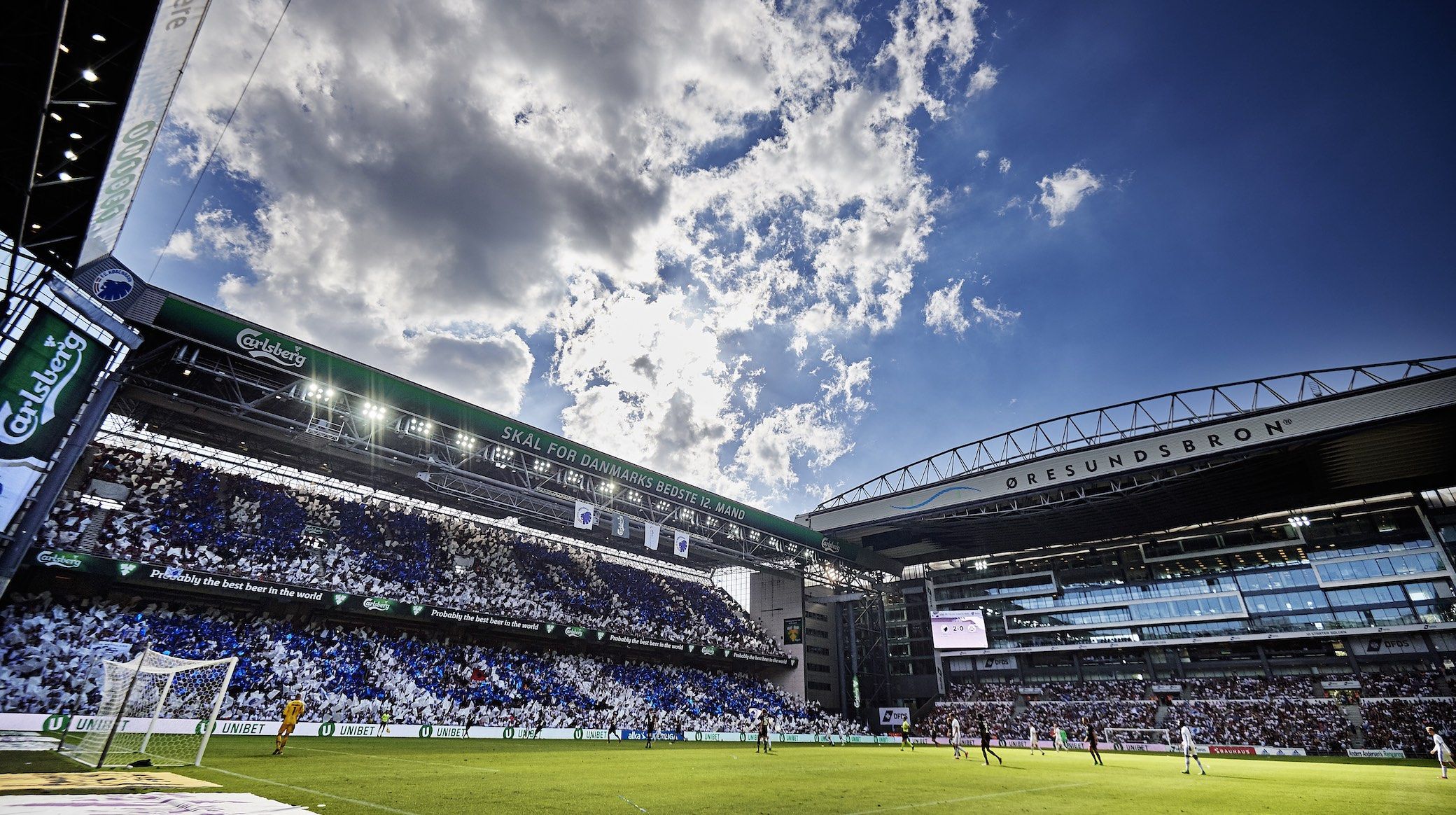 Lars Rønbøg, Getty Images
Billetpakke til Kiev- og Malmö-hjemmekampe
01/10 2019 14:00
Med 1-0-sejren over Lugano har vi et godt udgangspunkt for gruppespillet inden de kommende udekampe i Malmö og Kiev.
Derfor tyder alt på, at vi stadig kan spille med om de to pladser, der giver avancement fra gruppen, når vi får besøg af ukrainerne og svenskerne:
Torsdag den 7. november, kl. 19.00: FCK - Dynamo Kiev
Torsdag den 12. december, kl. 19.00: FCK - Malmö FF
Meget på spil
Til den første af disse store europæiske aftener i København forventer vi allerede nu over 20.000 tilskuere, som bl.a. kan få et gensyn med vores tidligere kantspiller Benjamin Verbic.
Malmö-kampen er den sidste i gruppespillet og kan dermed let blive en "finale", der afgør om København også kan tilbyde europæisk fodbold efter nytår. Men der skal under alle omstændigheder nok komme en superfed stemning på tribunerne. Vi kan i øvrigt endnu ikke oplyse, om der kommer salg af enkeltbilletter til denne kamp.
Nedre Sektion 12 er for længst udsolgt til Europa League-hjemmekampene, men Øvre Sektion 12 er med i pakkesalget, og her kan du sikre dig en plads for blot 245 kr. til de to store kampe.
Udeholdenes fans
Bemærk at udeholdenes fans skal købe billetter via deres respektive klubber. På grund af UEFA-reglerne om fanadskillelse risikerer man at blive afvist ved indgangen, hvis man viser tilknytning til udeholdet på de øvrige tribuneafsnit.
Reglerne er nærmere beskrevet i Telia Parkens ordensreglement.