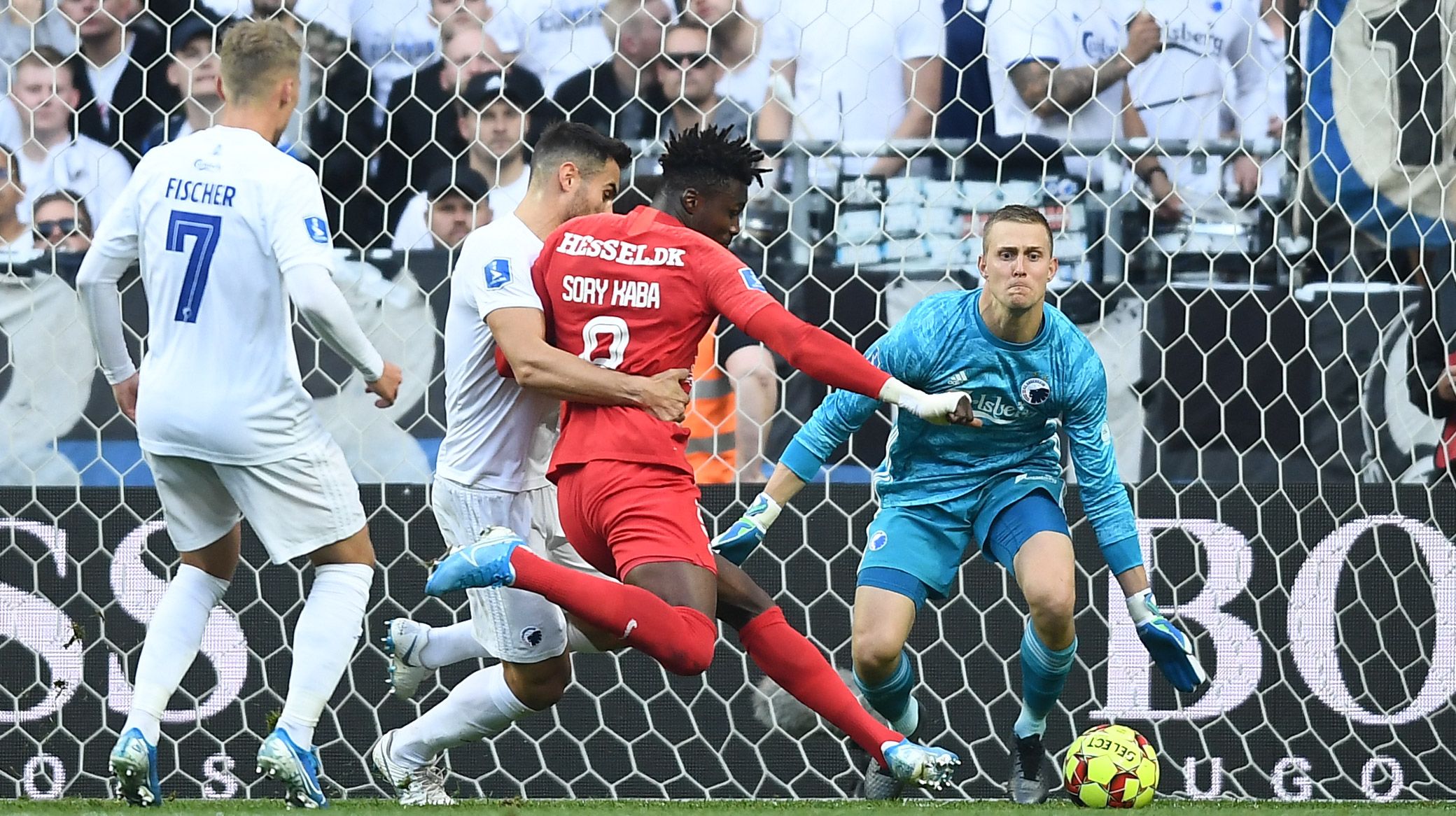 Lars Rønbøg, Getty Images
Spillerreaktioner: En god kamp mellem de to bedste hold
22/09 2019 21:00
Jens Stage
"Det her var en storkamp i en stor kulisse, og jeg synes at vi kan være indsatsen bekendt. Det havde selvfølgelig været fedt, hvis vi havde taget alle tre point. Men det blev en tæt kamp, helt som forventet, mellem to hold der begge jagtede en scoring, og med lidt held, havde vi snuppet de tre point. Men der er i hvert fald ingen tvivl om, at alle mand i dag gav 100%".
Rasmus Falk
"Jeg synes, at jeg sidder med en lidt blandet følelse. Vi havde som målsætningen inden kampen, at vi skulle prøve at reducere afstanden op til FC Midtjylland - og vi havde jo mulighederne - men nu må vi i stedet for, så prøve at lukke hullet op til dem i de kommende uger. Men jeg synes, at det var en god kamp mellem de to bedste hold i Danmark, vi manglede bare lige det sidste for at snuppe sejren".
Viktor Fischer
"Efter kampen mod Hobro er jeg meget tilfreds med indsatsen i dag. Det gik meget bedre i dag - og vi spiller nu som et hold. Vi har nu overstået to svære kampe, vi fik tre point i Europa League i torsdag og så det ene point i dag. Vi kunne måske have fået alle tre point i dag, men OK, vi kunne også have fået nul point - men ender så med det ene point efter en tæt kamp mod det andet tophold. Men det vigtigste for os var nok, at vi i dag igen fungerede som et hold".