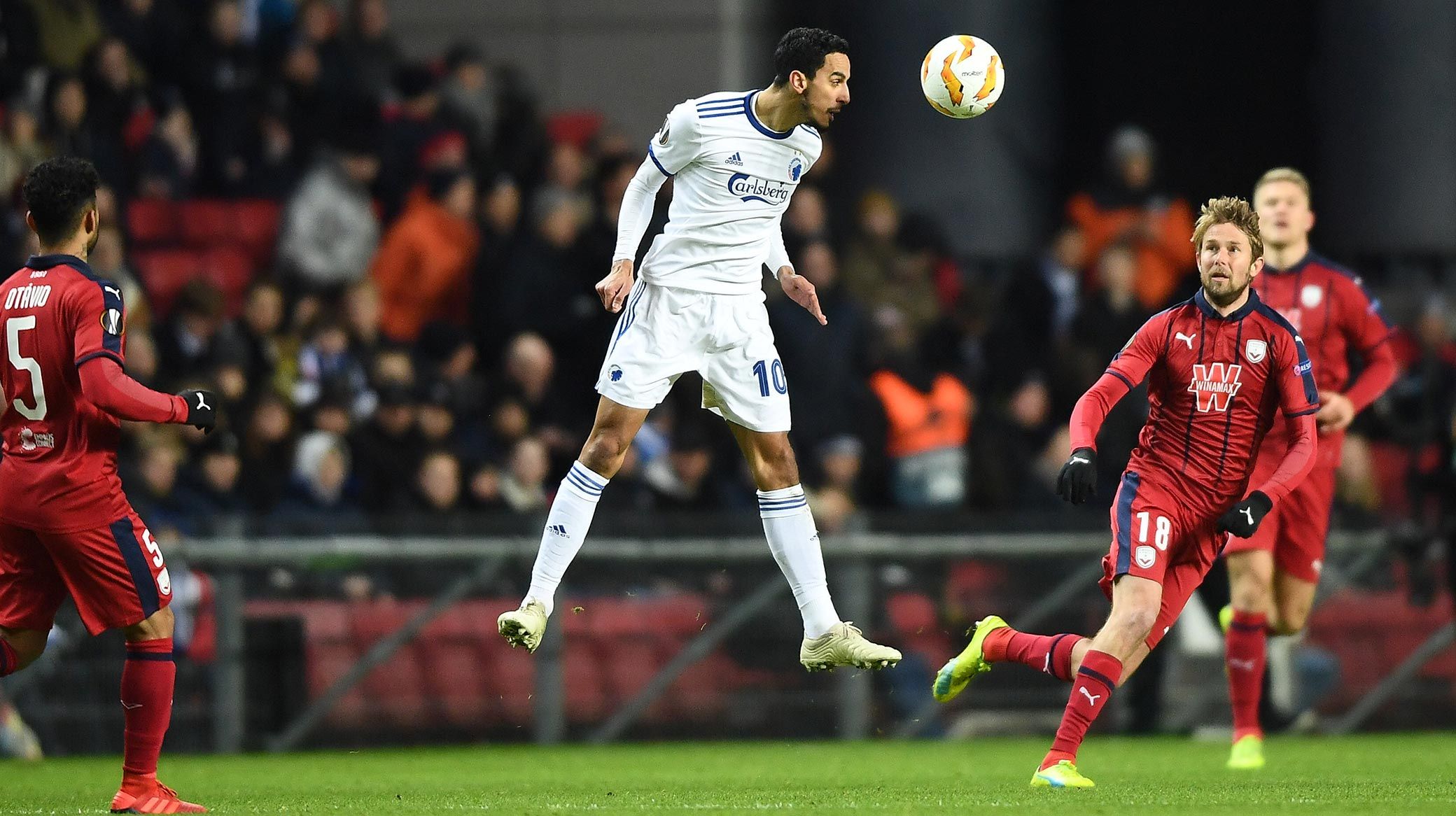 Lars Rønbøg, Getty Images
Spillerreaktioner: Nederlag efter en fin kamp
13/12 2018 23:19
Pieros Sotiriou
"På mange måder spiller vi en fin kamp, og vi fik i hvert fald skabt chancerne til et bedre resultat. Men i stedet for at vi scorer, er det dem, der kommer på måltavlen - og det var skuffende. Men nu må vi se frem til søndagens kamp, hvor vi skal hive tre point i land. Og så forøvrigt en stor tak til vores fans, ikke bare for et fantastisk støtte i aften - men gennem samtlige vores kampe i Europa League".
Sotirios Papagiannopoulos
"Ja, jeg kom lidt hurtigt ind, men synes selv jeg spiller en OK kamp - ligesom resten af holdet gør. Men vi havde ikke det fornødne held - det havde de til gengæld, og det sikrede dem sejren. Men kampen i dag den kunne - og burde - vi have vundet, men sådan gik det desværre ikke".
Nicolaj Thomsen
"Det var en meget lige kamp i de første 15 minutter, men så sætter vi os på kampen, og spiller faktisk en ret god kamp. Desværre manglede vi lige det sidste for at få prikket bolden ind - men sådan har det desværre været i vores gruppekampe i Europa League".
Carlos Zeca
"Det var en god kamp af hele holdet, og på en helt normalt dag, der ville i jo have vundet med 3-1. Vi var det bedste holde dag, men vi ender med et skuffende resultet - og jeg er ked af, at vi skuffede vores fans, for de leverede en fantastisk støtte. Vi havde virkelig håbet, at vi kunne give vores fans en sejr her i efterårets sidste hjemmekamp, og vi prøvede alt hvad vi kunne, men desværre lykkedes det ikke. Nu må vi i stedet for hive tre point i land på søndag, som en tak for deres støtte gennem hele efteråret".