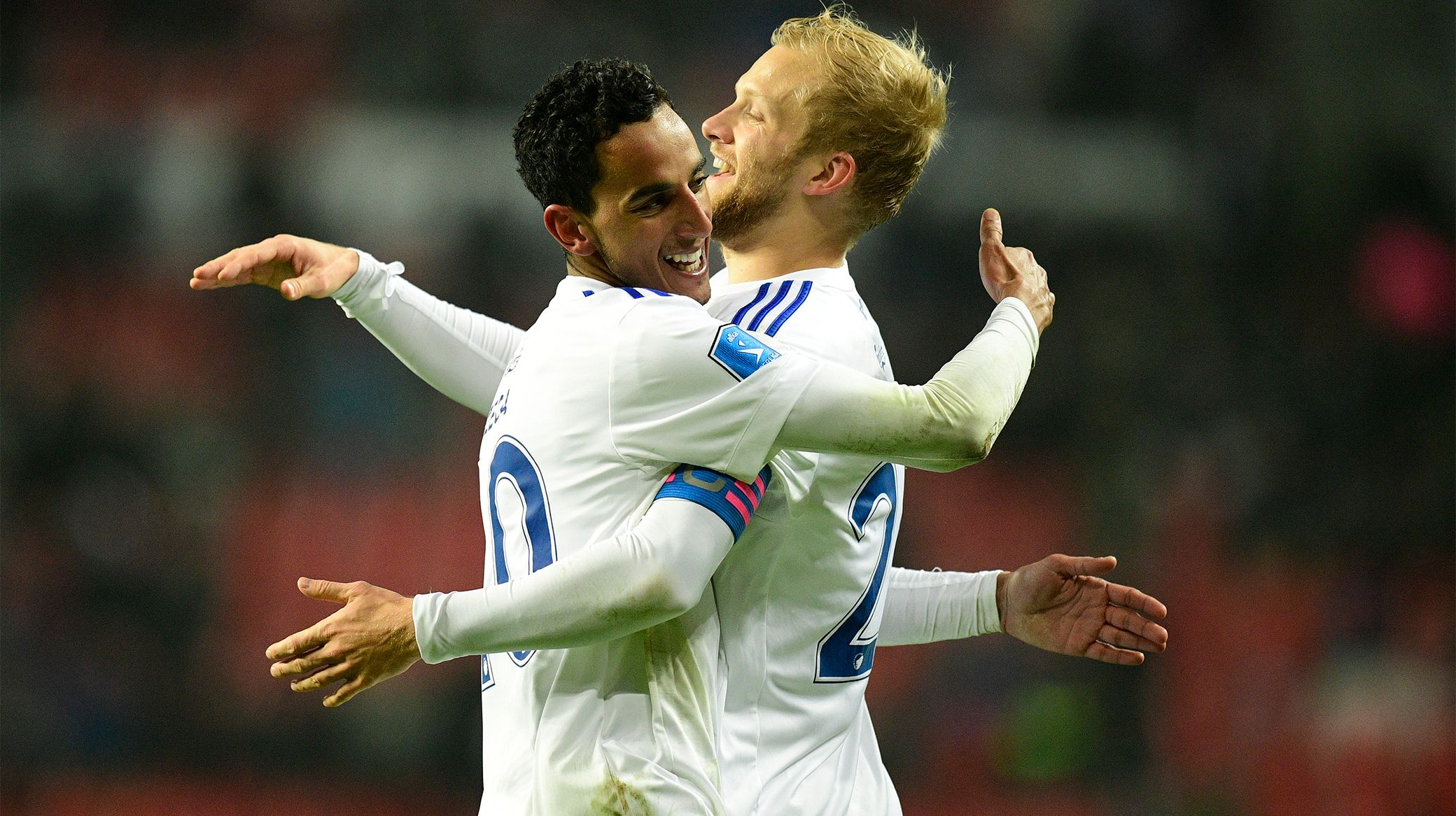 Jan Christensen, Getty Images
Zeca håber på debut-deja-vu mod FCM
17/02 2018 14:00
Carlos Zeca fik en drømmedebut for os, da han i september sidste år tog Telia Parken og hovedstaden med storm i en kamp mod FC Midtjylland (se bunden af artiklen).

Zeca dominerede fra start til slut, blev valgt til Man of the Match og scorede sågar til 4-2 foran Sektion 12. Nu venter FCM igen - denne gang på udebane i Herning.

"Det var en virkelig god debut for mig. En fantastisk dag og en fantastisk måde at møde fansene på med et mål ned mod tribunen," husker Carlos om kampen i september.

"Det er en lidt anden tid nu. Vi har haft nogle skuffelser, og det har ikke været nemt det hele. Men vi bliver bedre og bedre, og jeg er sikker på, at vi nok skal nå et højere niveau. Jeg håber, at kampen søndag kan blive ligeså god for mig og holdet som min debut," fortsætter han. 
Hårdt at være ude mod Atlético
Carlos Zeca var karantæneramt og sad på tribunen i torsdagens nederlag til Atlético Madrid. Derfor glæder han sig ekstra meget til kampen i Herning.
"Det var hårdt at sidde udenfor mod Atlético og se drengene kæmpe sig gennem en svær kamp. Det bliver dejligt forhåbentlig at kunne bidrage igen," siger han.
Der er kampstart i Herning klokken 16.00.