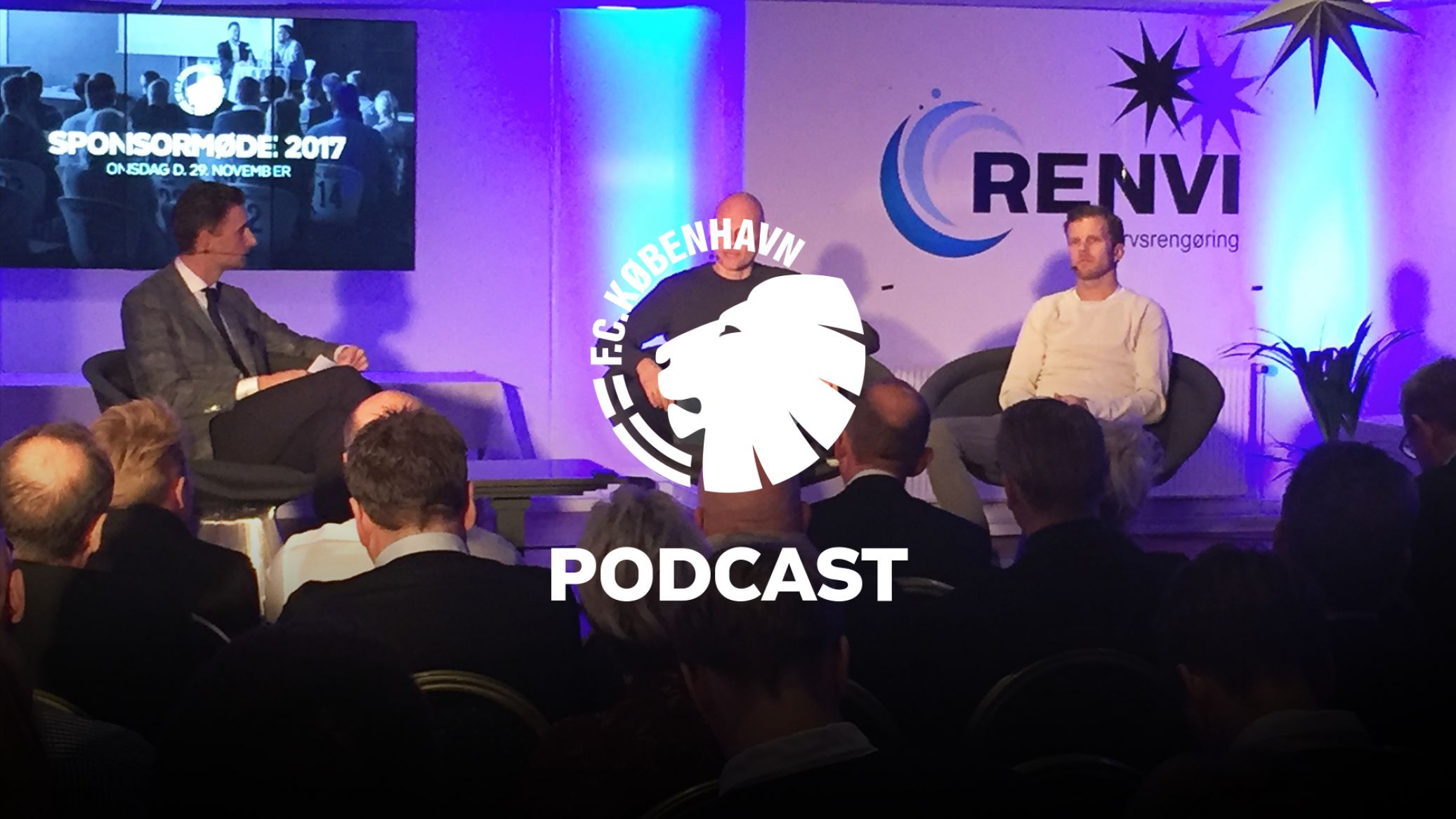 FCK.DK
Podcast: Kom med til sponsormøde
18/12 2017 18:45
Onsdag den 29. november afholdt F.C. København sit halvårlige sponsormøde, og ca. 200 personer var mødt op for at bl.a. at høre oplæg fra - samt have dialog med - repræsentanter fra klubbens ledelse og sportslige sektor.
Salgsdirektør Alex Rasmussen var vært, og han talte først med Anders Hørsholt om bl.a. hans nye bestyrelsespost i ECA (European Club Association). Bagefter kom Ståle Solbakken og Mikael Antonsson på podiet og gav bl.a. deres bud på, hvorfor klubben står i en historisk dårlig efterårssæson - og hvorfor man stadig er optimister i forhold til fremtiden. Til sidst var Nicolai Boilesen og Carlo Holse oppe og fortælle om både den sportslige situation og om at være ungt talent i førsteholdstruppen.
Vi runder podcasten af med også at høre om to af deltagernes udbytte af dagen - Jørgen Ditlev Jacobsen fra JD Logistik samt Anja Bruun fra Unibet.
 
Du kan også finde podcasten i iTunes (klik på ikonet nedenunder), hvor vi anbefaler, at du abonnerer på vores podcast, så du automatisk får nye udsendelser direkte i dit podcast-feed.