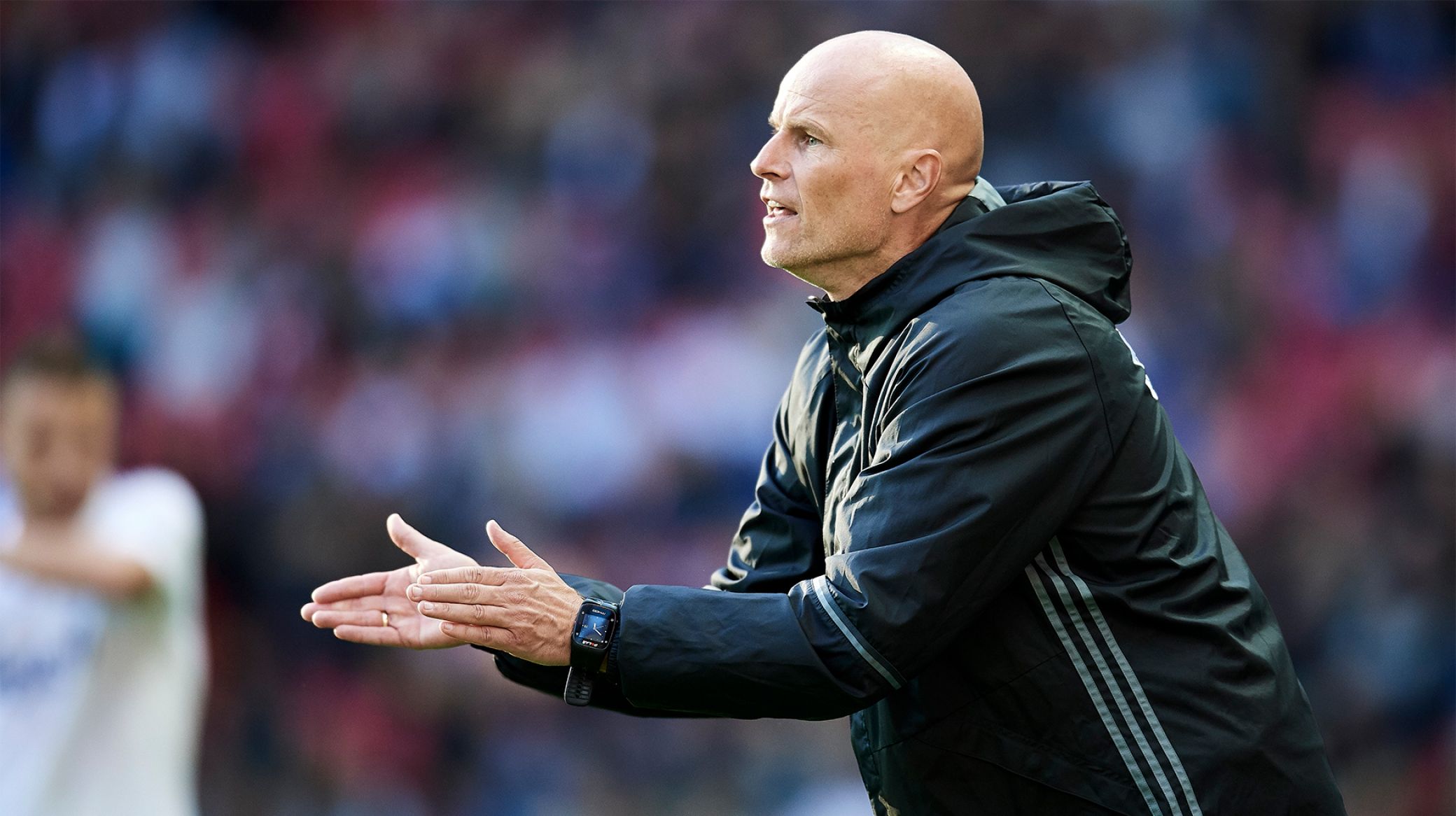 Jan Christensen, Getty Images
Ståle: Det var vanskeligt at få en sværere lodtrækning
11/12 2017 13:36
Det bliver spanske Atlético Madrid, der bliver vores modstander i Europa League efter nytår, hvor første kamp efter al sandsynlighed bliver spillet i Telia Parken den 15. februar. En lodtrækning, der sportsligt er meget hård, ifølge Manager Ståle Solbakken:

"Det er vanskeligt at få en sværere lodtrækning end at møde Atlético Madrid, som er et af Europas stærkeste hold. Vi har dog set vores Champions League-modstander Qarabag spille uafgjort mod dem to gange, så intet er selvfølgelig umuligt, men det bliver meget svært. Det kan være fint, at vi starter hjemme, for startede vi ude, så ville der være en risiko for, at det hele var overstået inden returkampen. Nu skal vi forsøge at holde liv i den over to kampe, og så glæder vi os til, at der kommer en masse mennesker i Telia Parken og støtter os," siger Ståle Solbakken.

Anfører William Kvist supplerer:

"Det er en vanvittig stærk modstander, men vi ved også, at vi selv er vanskelige - at vi har en stærk europæisk tradition hjemme i København, og vi glæder os til den udfordring, der venter. Vi har en vigtig opstart foran os på den anden side af nytår, og det her er bare med til at motivere os endnu mere for at løfte niveauet," lyder Kvists vurdering.

Nærmere om billetsalg følger i løbet af tirsdag på FCK.DK og vores sociale medier.