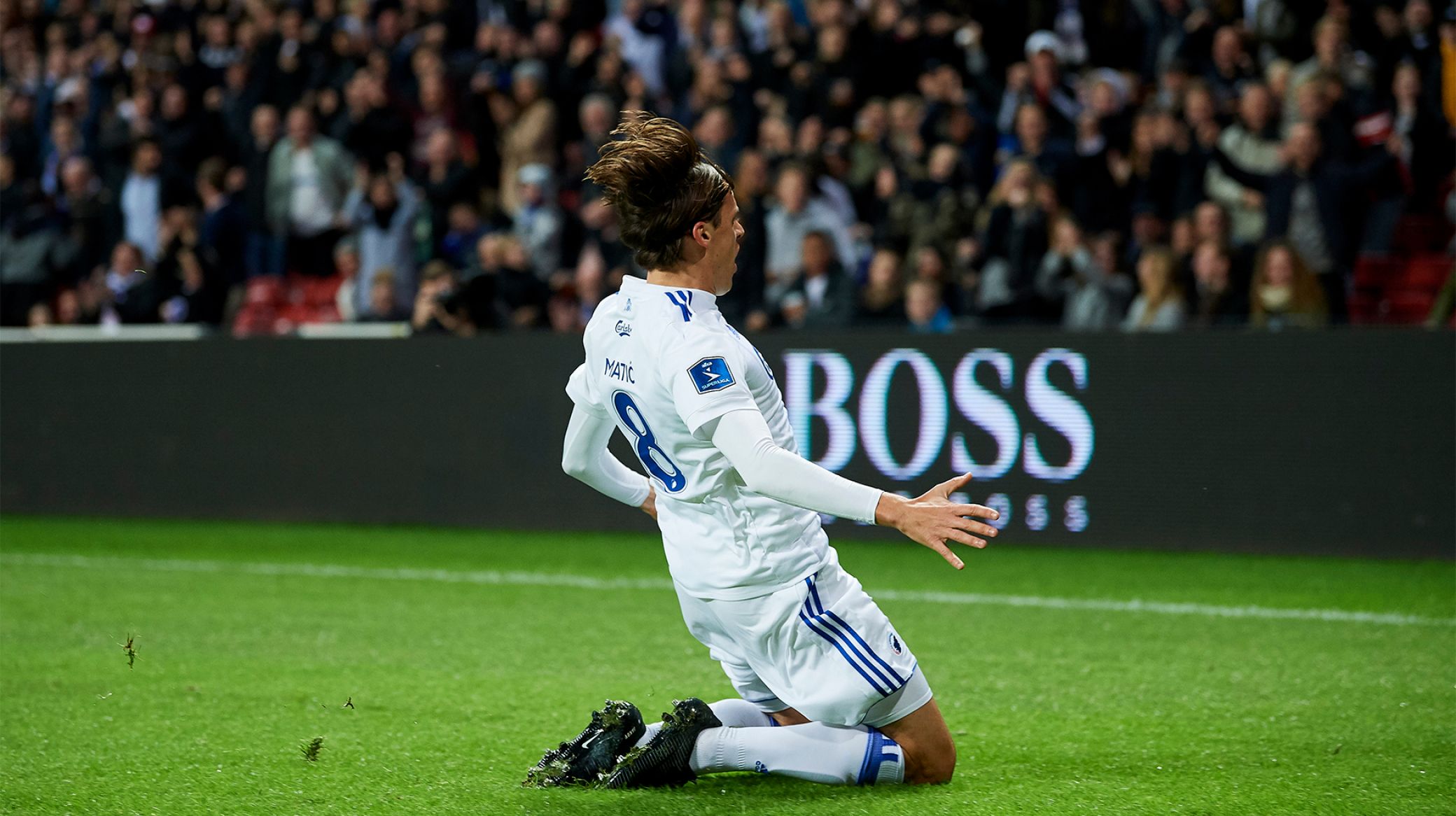 Lars Rønbøg, Getty Images
Matic før Sheriff: En stor kamp for os
05/12 2017 14:45
Det er en vigtig og vanskelig opgave, der venter torsdag aften, når FC Sheriff fra Tiraspol i Moldova er modstander i den sidste kamp i Europa League gruppespillet torsdag aften i Telia Parken:
 
"Det er en stor kamp for os, fordi vi meget gerne vil spille europæisk fodbold efter jul også. Vi er virkelig klar til at gå ud og jagte muligheden og man kan forvente, at vi er klar til at spille offensivt for at sikre sejren, som er nødvendig for at gå videre," siger Uros Matic
 
Vi skal vinde kampen for at gå videre, og afhængigt af Lokomotiv Moskvas kamp kan det kræve en sejr på to mål at gå videre:
 
"Vi laver ikke en masse om eller skaber et pres på os selv. Vi går altid ind for at vinde kampene og løse de opgaver, vi har fået. Det skal vi også på torsdag. Det handler for os først og fremmest om at vinde kampen, og så må vi se, om vi skal bruge en, to eller tre scoringer for at nå vores mål om at gå videre," siger Matic, der venter en stærk modstander torsdag:
 
"Det er helt sikkert en svær modstander, som blandt andet har slået Lokomotiv Moskva på udebane. De vil vente på, at vi begår fejl og se, om de kan få et mål her, så vi skal være meget koncentrerede og finde vores spil. Det kommer til at kræve fuldt fokus hele kampen, og så håber vi, at vi har noget at fejre efter kampen," siger Matic.

>> Find din billet til kampen her
 
F.C. København - FC Sheriff
Torsdag 7. december, kl. 19
Nedre Unibet (Sektion 12):
100 kr. (kun voksne)
Nedre og Øvre Carlsberg (C):
135 / 150 kr. (voksne), 70 / 75 kr. (børn)
DFDS Familietribunen (D):
100 kr. (voksne), 50 kr. (børn)
For platinkortholdere er kampen inkluderet i kortet,
mens øvrige skal tilkøbe.