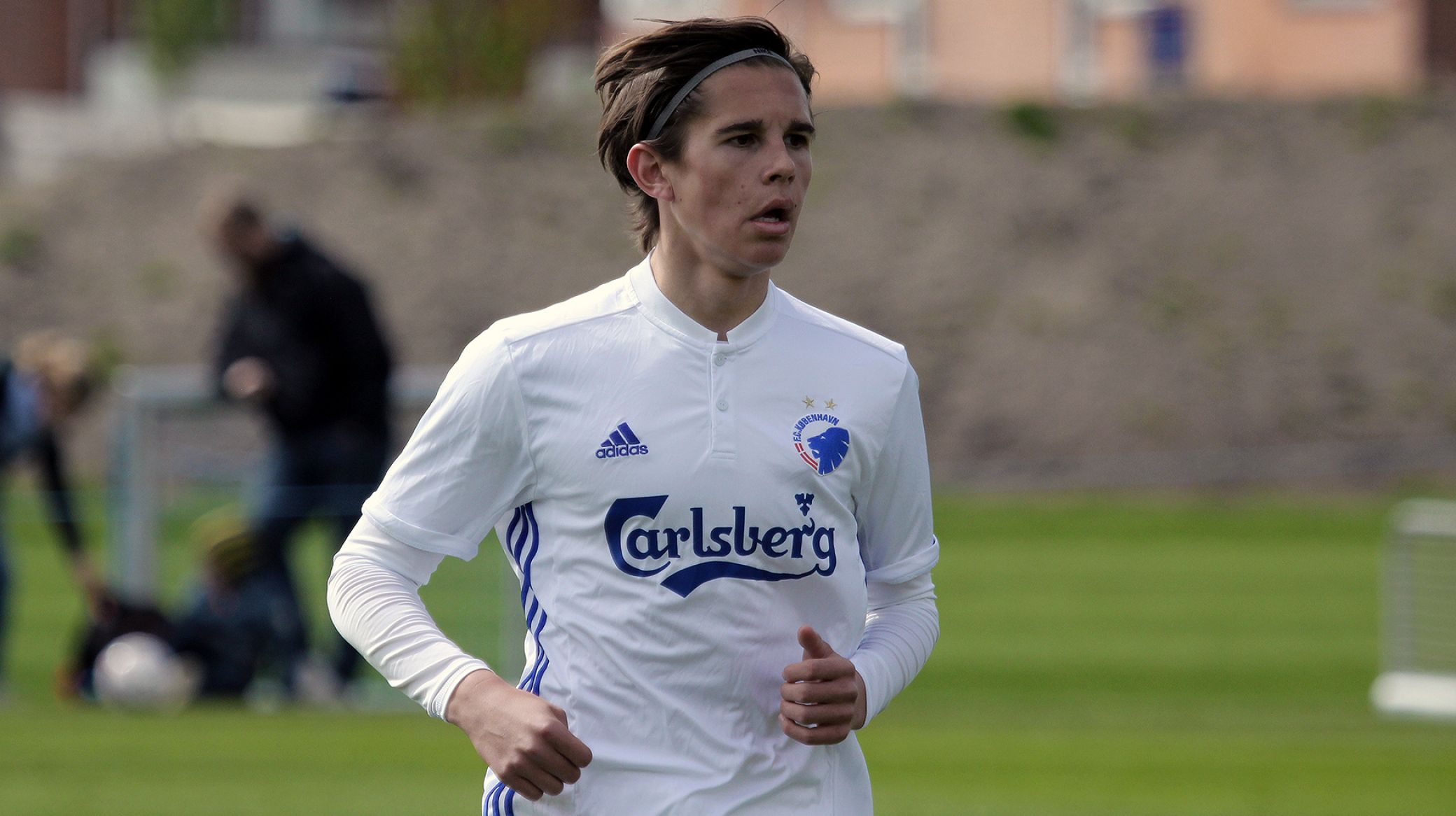 FCK.DK
Victor Jensen i fint selskab
05/10 2017 12:40
I juni solgte vi vores 17-årige stortalent Victor Jensen til AFC Ajax, og ud over at han i år er kåret som Årets U17-talent i Danmark, har han fået en flot, international anerkendelse af det engelske medie The Guardian.
I samarbejde med mediehuse rundt om i verden - bl.a. Jyllands-Posten i Danmark - udpeger The Guardian hvert år de største ungdomstalenter i verden, og  i år er Victor det danske navn blandt de i alt 60 udpegede talenter. 
Vi ønsker Victor tillykke og fortsat held og lykke med karrieren i det hollandske - og også et tillykke til vores egen Talentafdeling for at udvikle en spiller, der opnår en international anerkendelse som denne.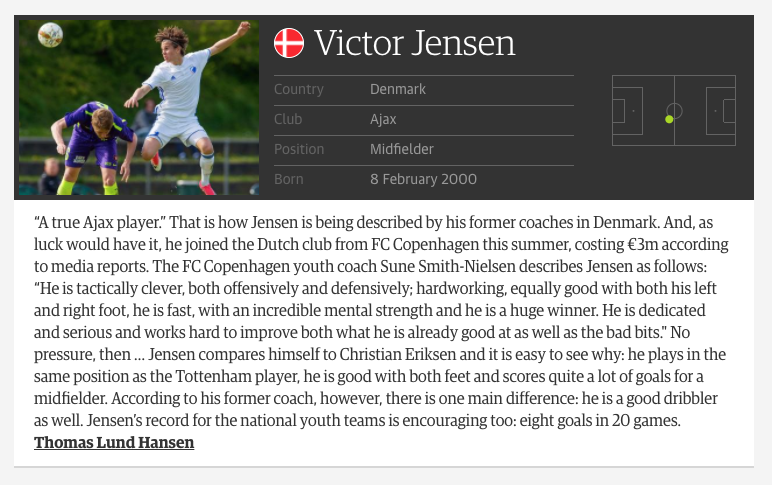 >> Se hele artiklen i The Guardian med de øvrige talenter