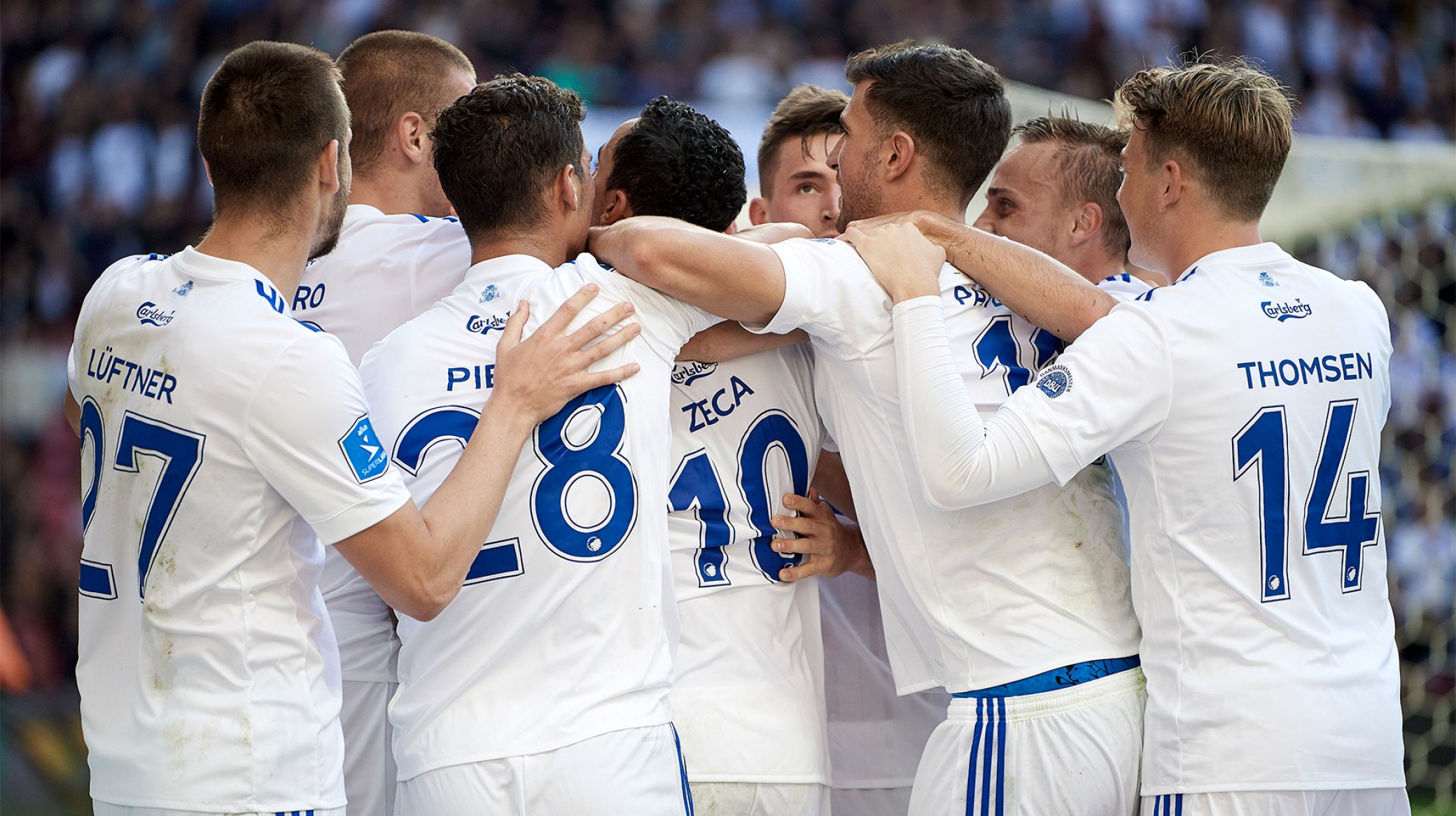 Jan Christensen, Getty Images
Lange: En meget kompetent modstander
11/09 2017 15:05
Der venter en vanskelig opgave torsdag aften i Telia Parken, hvor russiske Lokomotiv Moskva er modstanderen i den første kamp i gruppespillet i Europa League.
 
- Det er en meget kompetent modstander, vi skal op mod. De har fået en rigtig god start i den russiske liga, som rangerer som Europas sjette bedste, hvor de lige nu ligger nummer to efter ni kampe. Så vi skal spille op mod vores bedste for at matche dem. Det er en rigtigt international modstander, men vi glæder os til en spændende europæisk udfordring, og vi ved, at vi på hjemmebane i Telia Parken kan levere stærke præstationer. Det går vi efter igen på torsdag, siger Johan Lange, Teknisk Direktør og Assistenttræner i FCK.
 
Lokomotiv Moskva har vundet det russiske mesterskab to gange tidligere og vandt i maj pokalturneringen i Rusland:
 
- Spillemæssigt er det et fleksibelt hold, der i deres turnering har spillet flere forskellige systemer, så vi skal være forberedt på forskellige scenarier fra deres side. De har været i stand til at kontrollere deres kampe, og de har nogle, specielt de offensive, dygtige spillere, som vi skal være påpasselige omkring. Blandt dem folk måske kender mest er portugisiske Eder, der tidligere har spillet for Lille, og Jefferson Farfan, som har haft en flot karriere i både PSV og Schalke 04. Det er alt i alt en dygtig modstander, vi skal op mod, men vi vil gerne måle os mod stærke modstandere, så det ser vi meget frem til, siger Johan Lange.
 
>> Praktiske informationer om kampen
Unibet (B), sektion 12: 100 kr. (kun voksne)
DFDS Familietribunen (D): 100 kr. (voksne) og 50 kr. (børn 0-14 år) 
Carlsberg (C): 150/135 kr. (voksne) og 75/70 kr. (børn 0-14 år)
Gruppespilspakker til alle tre kampe fra 225 kr. (voksne) og 110 kr. (børn)