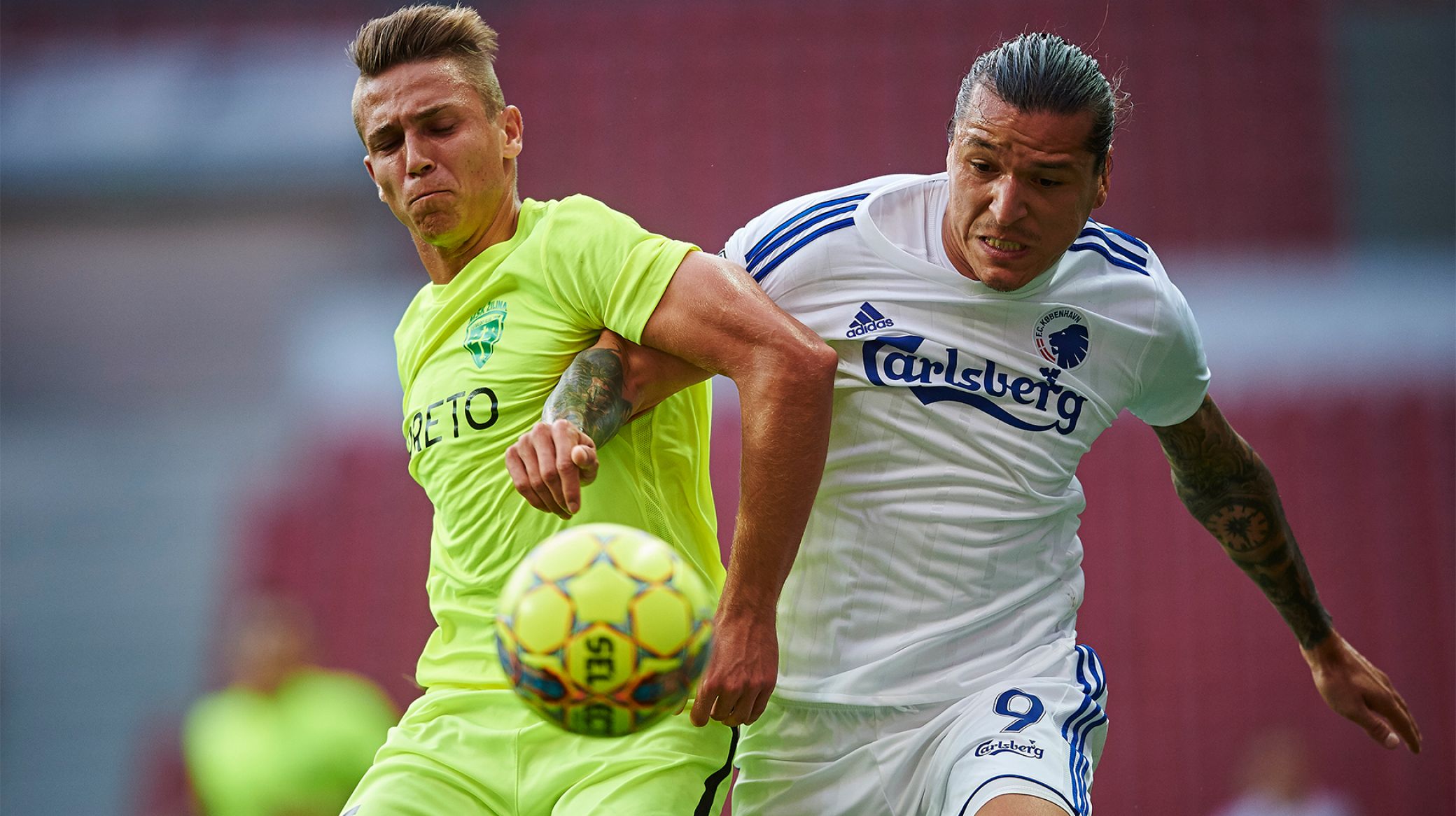 Lars Rønbøg, Getty Images
Ståle: Vi er videre - men har stadig meget at arbejde med
19/07 2017 22:08
"Vi sled os videre til næste runde, og det er det vigtigste, så nu har vi to forsøg på at komme ind i et gruppespil. Og det kan godt være, vi får brug for dem begge, for lige nu er der meget få, der har overskud til at gå for fuldt over 90 minutter. Så vi har meget at arbejde med," konstaterede Ståle efter 1-2-nederlaget til Zilina, der sendte løverne videre med en samlet målscore på 4-3.
"1. halvleg er jeg tilfreds med, der havde vi overskud og god kontrol på kampen, og de har kun den ene chance, de scorer på. Men i 2. halvleg gik det helt i stå, og ingen så ud til at have overskud til at vende det. Vi træffer for mange fejlbeslutninger og mister bolden ofte, og vi spiller for meget bagud, når vi skal spille fremad og omvendt. Vi slipper også mål ind igen på en dødbold, og vi ser i det hele taget rystede ud," sagde Ståle.
"Så i 2. halvleg var der ikke meget, der fungerede. Og så brugte vi også kun én side af banen… i 1. halvleg havde Boilesen og Verbic mange fine aktioner i højre side, og specielt Verbic er "on fire" i øjeblikket, men det fik vi slet ikke udnyttet efter pausen, hvor bolden aldrig kom derover."
"Nu gælder det først og fremmest det om at få spillerne klar til at præstere på lørdag i Randers, og så må vi tænke på Vardar-kampene bagefter. Vi kan glæde os over, at vi har leveret to gode 1. halvlege mod AaB og Zilina, men må også være ærlige og ikke skjule, at vi er et stykke fra der, hvor vi gerne vil være. Alt andet vil være at lyve for os selv. Selv om vi har leveret godt i to halvlege, har vi også leveret to halvlege langt under det tilfredsstillende," sluttede Ståle.