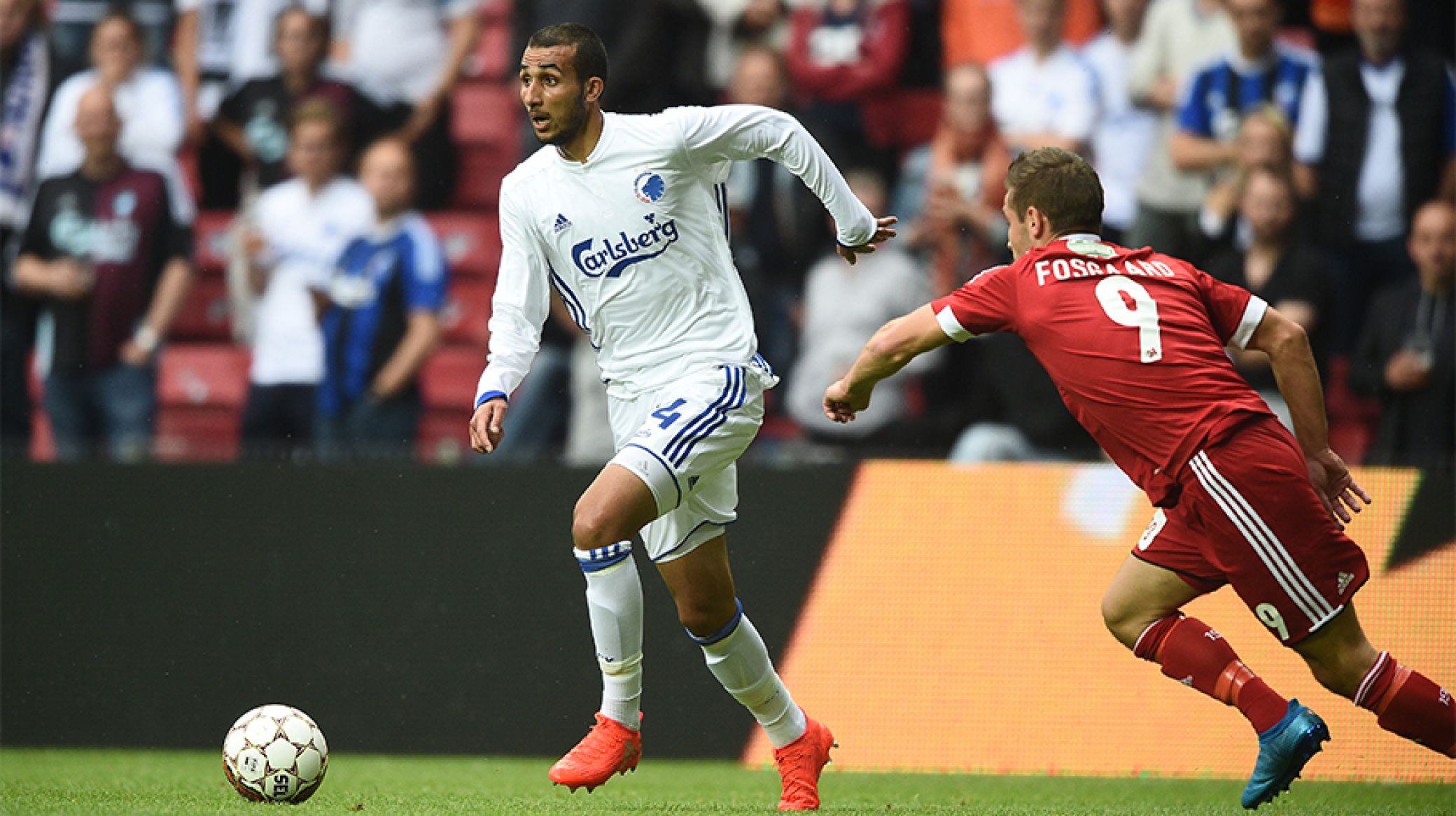 Lars Rønbøg, Getty Images
Youssef: Lyngby gode mod topholdene
26/11 2016 11:05
Lørdag i Lyngby - og herefter Viborg tirsdag og Randers lørdag, begge i Telia Parken, inden vi runder året af med Brugge onsdag og AGF søndag. Fem kampe på to uger, inden spillerne kan tage på juleferie efter et efterår med 34 turneringskampe - hvoraf Youssef Toutouh har været på banen i alle på nær to (ude mod Horsens og hjemme mod Silkeborg) - senest tirsdag mod Porto.
- Jo, man kan selvfølgelig godt mærke det lidt, men denne gang har vi fire dage mellem kampene, så jeg synes ikke det er så slemt. Vi har haft en god træning i dag (fredag, red.), og så har vi et døgn endnu til det går løs, siger Youssef.
Youssef kom selv på tavlen, da vi slog Lyngby 3-0 i sæsonpremieren, men siden har David Nielsens oprykkere taget rigtig mange point, og selv om de har tabt de to seneste hjemmekampe, ligger de p.t. til at komme med i slutspillet.
- De har gjort det godt mod topholdene og slået både Midtjylland og Brøndby, og det er et hold, som står rigtig og godt, og så har de nogle hurtige spillere, der venter på kontraerne. Og hvis de er kommet foran har de stillet sig tilbage og været svære at spille mod, så vi skal sørge for, at vi kommer foran, så de kan komme lidt frem på banen. Og så skal vi selvfølgelig også gerne lukke kampen, men det bliver svært - de har gjort det godt, lyder det anerkendende fra Youssef.
Hvis ikke du selv tager på stadion, kan du se på Canal 9/D'play hvordan det går i aften, hvor Jørgen Daubjerg Burchardt fløjter kampen i gang kl. 18.00. Og du kan som sædvanlig også følge med på vores live-twitter @FCKobenhavnLive.