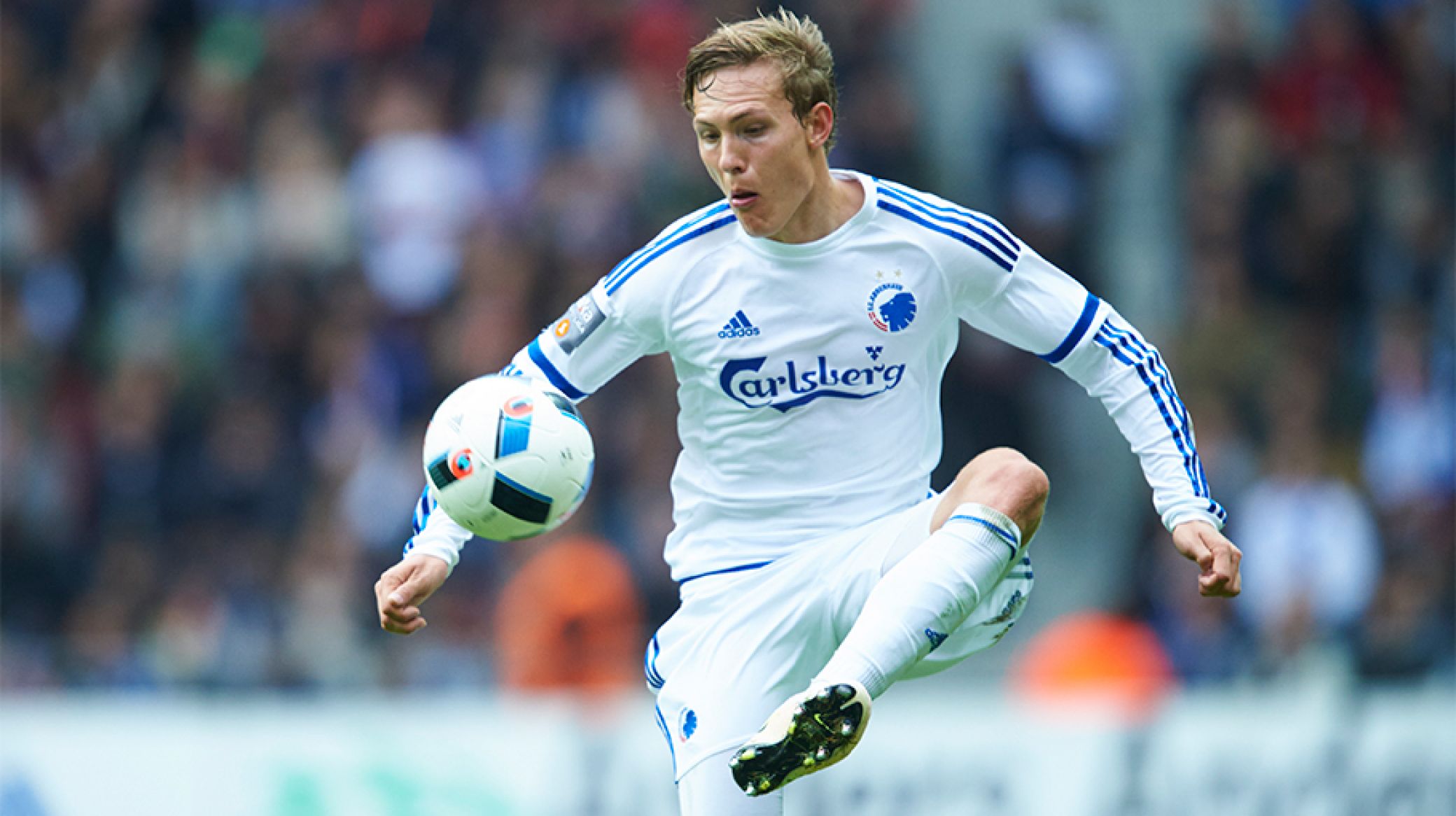 Jan Christensen, Getty Images
Miniferie til Robin, Erik og Ludwig
20/05 2016 17:24
- Robin, Erik og Ludwig har fået lidt ferie allerede nu, da de snart skal til EM i Frankrig med det svenske landshold. Derfor er de ikke med i vores to udekampe i Hobro og Esbjerg. Derudover har Delaney og Kvist jo karantæne på søndag, og det gør selvsagt, at nogle andre i stedet vil få chancen. Men i den grad det går an, vil vi prøve at bevare en vis base på holdet og ikke sætte alt for mange nye ind på holdet samtidigt, men i stedet fordele det lidt på kampene mod Hobro og Esbjerg, siger Ståle.
- Men det bliver rundt regnet et halvt nyt hold mod Hobro. Især bagerst er vi nødt til at skifte lidt ud i kæderne. Vi kan spille frit, men det skal ikke være for frit, for hvis man har den følelse, bliver indsatsen som regel ret dårlig. Vi skal have en vis substans i holdet og i præstationen, selvom det er en svær situation, hvor luften helt naturligt er gået lidt af ballonen. Det ville i hvert fald være unormalt, hvis den ikke var det – en sådan reaktion kommer helt automatisk, når man har arbejdet så intenst efter et stort mål så længe som vi har. Men vi har så tilpas mange gode fodboldspillere i truppen, at det skal vi kunne klare nogenlunde, siger Ståle.
Der er kick off i Hobro søndag kl. 16.00. Robin Olsen, Erik Johansson og Ludwig Augustinsson er tilbage på træningsanlægget inden sæsonens næstsidste kamp i Esbjerg på torsdag.