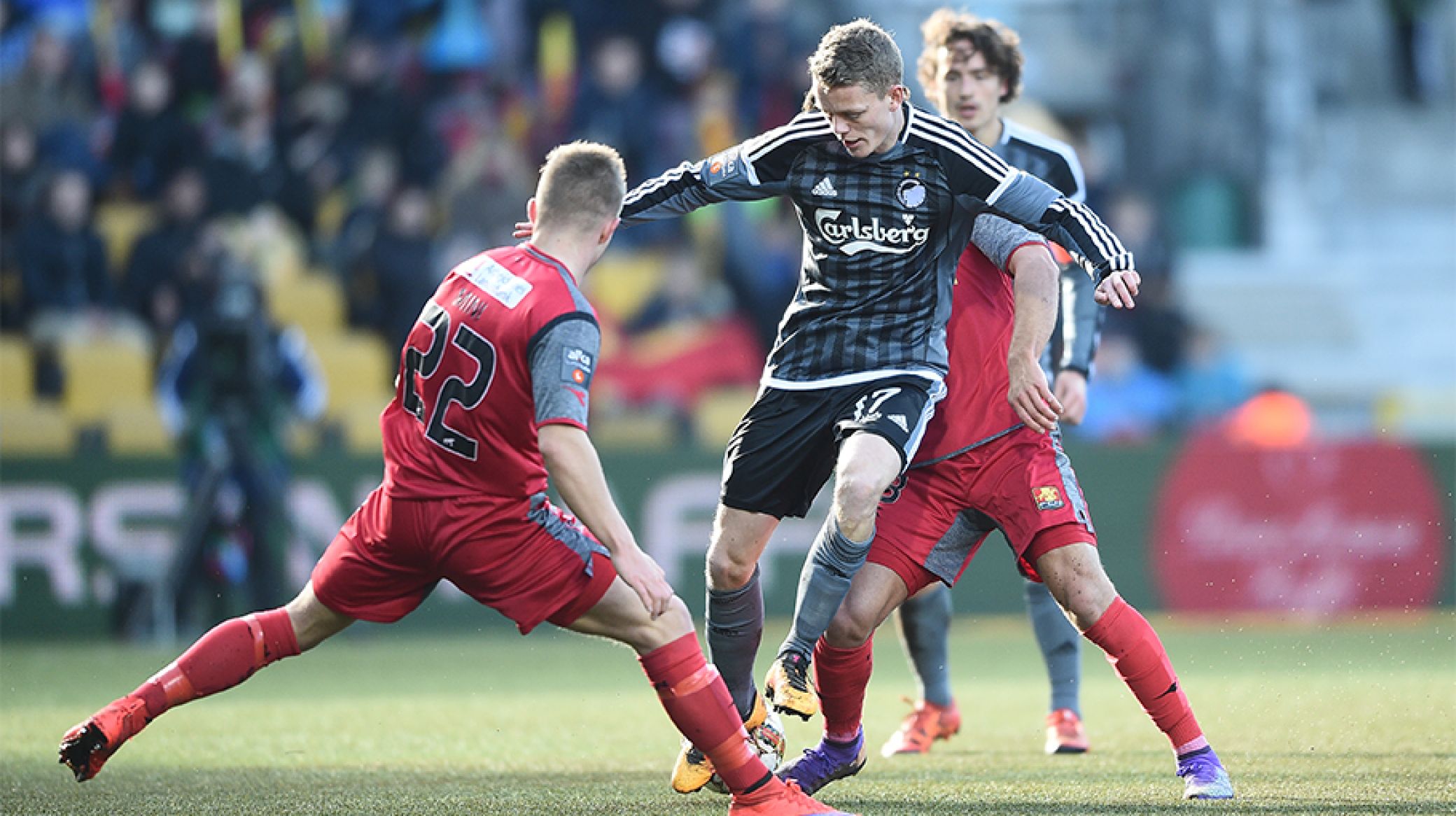 Lars Rønbøg, Getty Images
Ståle: Forfærdelig 1. halvleg
20/03 2016 18:30
Løverne måtte for tredje gang i sæsonen gå fra banen uden point i Alka Superligaen, da FC Nordsjælland ganske fortjent vandt 2-0 på Farum Park på to flotte mål af Emre Mor og Tobias Mikkelsen i 2. halvleg.

- Vi spiller en forfærdelig 1. halvleg, og defensivt tog vi alt for let på opgaven. Offensivt er det heller ikke godt nok, men vi skaber trods alt chancer nok til at komme foran ved 0-0. Men vi giver flere chancer væk i dag, end i alle de andre kampe tilsammen i foråret, og mange virkede alt for tunge og kunne ikke flytte benene hurtigt nok. Og det bliver straffet på så hurtig en bane som denne, sagde Ståle.

Ståle gad ikke gad tale om banens beskaffenhed efter så dårlig en præstation som den, hans spillere leverede i dag, og de 120 minutters pokalkamp i onsdags skal heller ikke have skylden.

- Nej, det var ikke ret mange af dem, der spillede i dag, som spillede hele kampen i onsdags. Men vi må videre. Nu kommer der en landskamppause, hvor spillerne er spredt for alle vinde, men så må vi finde tilbage på sporet, når vi møder SønderjyskE i Telia Parken den 3. april, sagde Ståle.