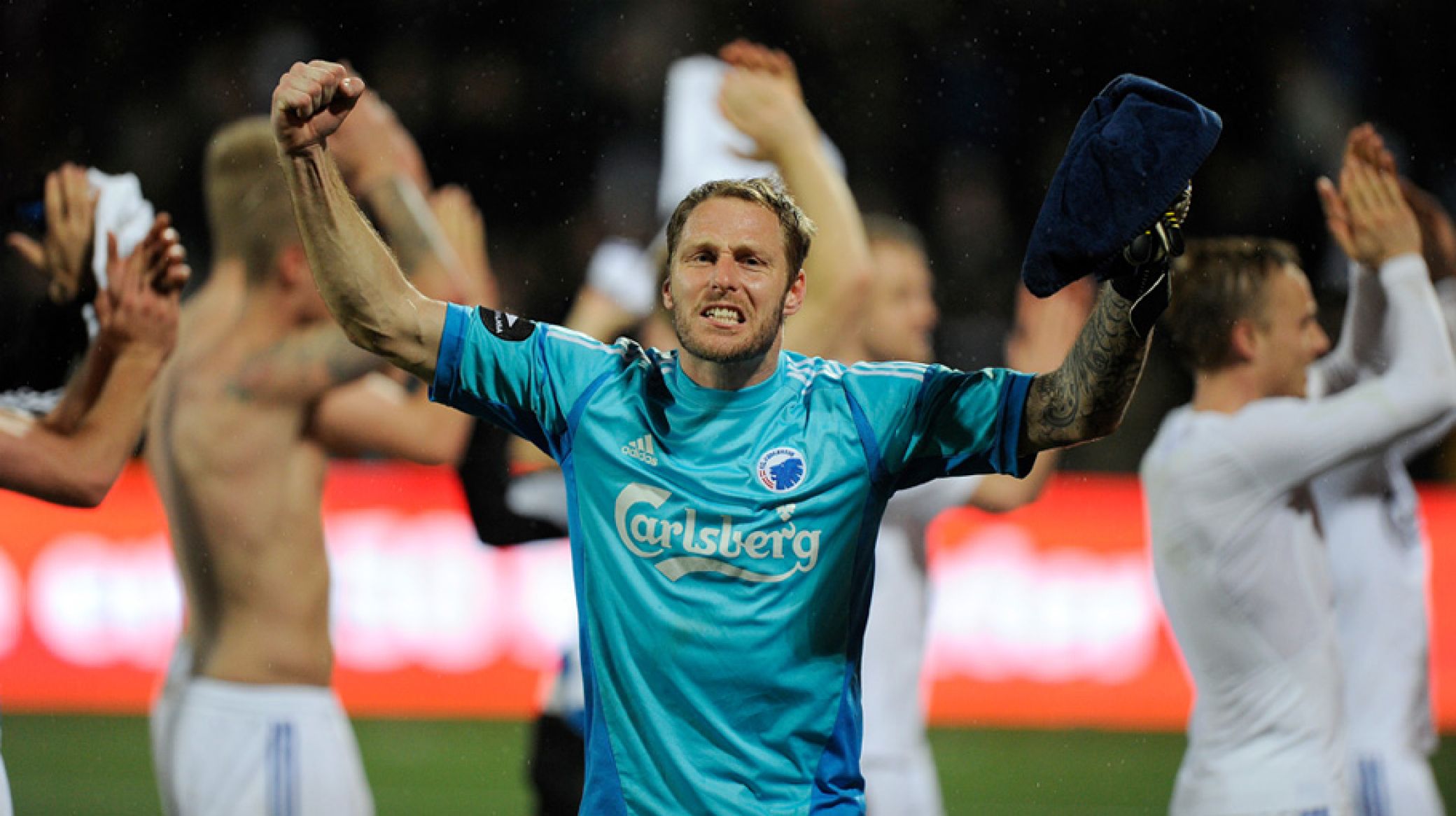 Lars Møller
FCK forlænger med Kim Christensen
17/12 2013 12:53
Kim Christensen har været i F.C. København i næsten fire år siden skiftet fra svenske IFK Göteborg tilbage i 2010. I den periode har han flere gange vikarieret i målet og haft en andel i de titler, klubben har vundet. Nu udløber aftalen mellem de danske mestre og den 34-årige målmand, men selv om Kim Christensen er 3. keeper i FCK, vil klubben meget gerne forlænge samarbejdet med foreløbigt to år mere. 
-Kim er fortsat en dygtig målmand, som hver eneste dag bidrager til niveauet inden, under og efter træningen med sin professionalisme. Kim har altid stået for hårdt arbejde og optrådt loyalt og som en god kollega hver eneste dag i F.C. København. Også i den seneste periode, hvor det ikke har været nemt som ambitiøs fodboldspiller at skulle acceptere begrænset spilletid, siger sportsdirektør Carsten V. Jensen.
-Som klub sætter vi stor pris på de kvaliteter, Kim har, på og uden for banen. Og da han samtidig er en af de spillere, som vi mener, kan have en god træner i sig, så vil den nye aftale lægge op til, at Kim uddannes som målmandstræner ved siden af det daglige arbejde i Superligatruppen. Han kan og skal samle praktisk erfaring ved at arbejde med de bedste målmænd på School of Excellence. På den måde kan klubben få det bedste ud af Kims talent og dedikation samtidigt med, at han får lagt yderligere et perspektiv på sin tid i F.C. København.
Kim Christensen er i øjeblikket på ferie, og derfor underskrives den nye kontrakt først, når han er tilbage i det nye år.