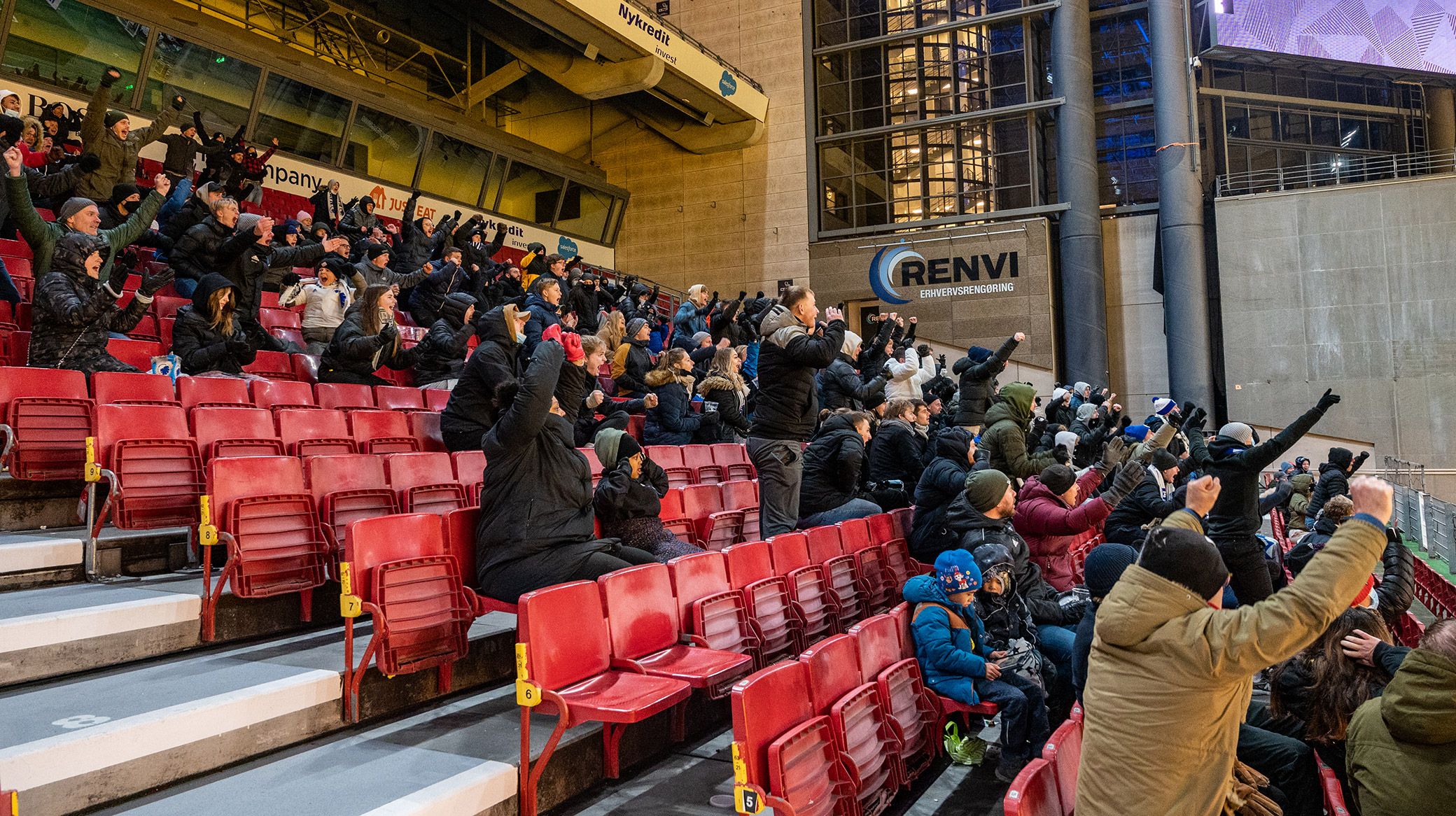 Tobias Jørgensen, FCK Fanklub
Watch FCN vs FCK on big screen in Parken Stadium
03/12 2020 17:15
F.C. Copenhagen can confirm the club will host another 'beam back' of our next away game at FC Nordsjælland on Sunday, 13 December in Parken Stadium.
FCK fans will be able to watch the 4pm kick off via big screen from the stands with fellow Copenhageners.
Tickets cost 50DKK for adults and 30DKK for children, and include a beer and soda respectively.
The event is open to season ticket holders and subscribers only, and tickets will not go on general sale. Each season ticket holder or subscriber can buy two tickets, so you can bring children and friends.
>> Buy tickets at billet.fck.dk
The seats will be in the A Stand with gates opening at 3pm. Check back to FCK.dk for further information closer to the game.