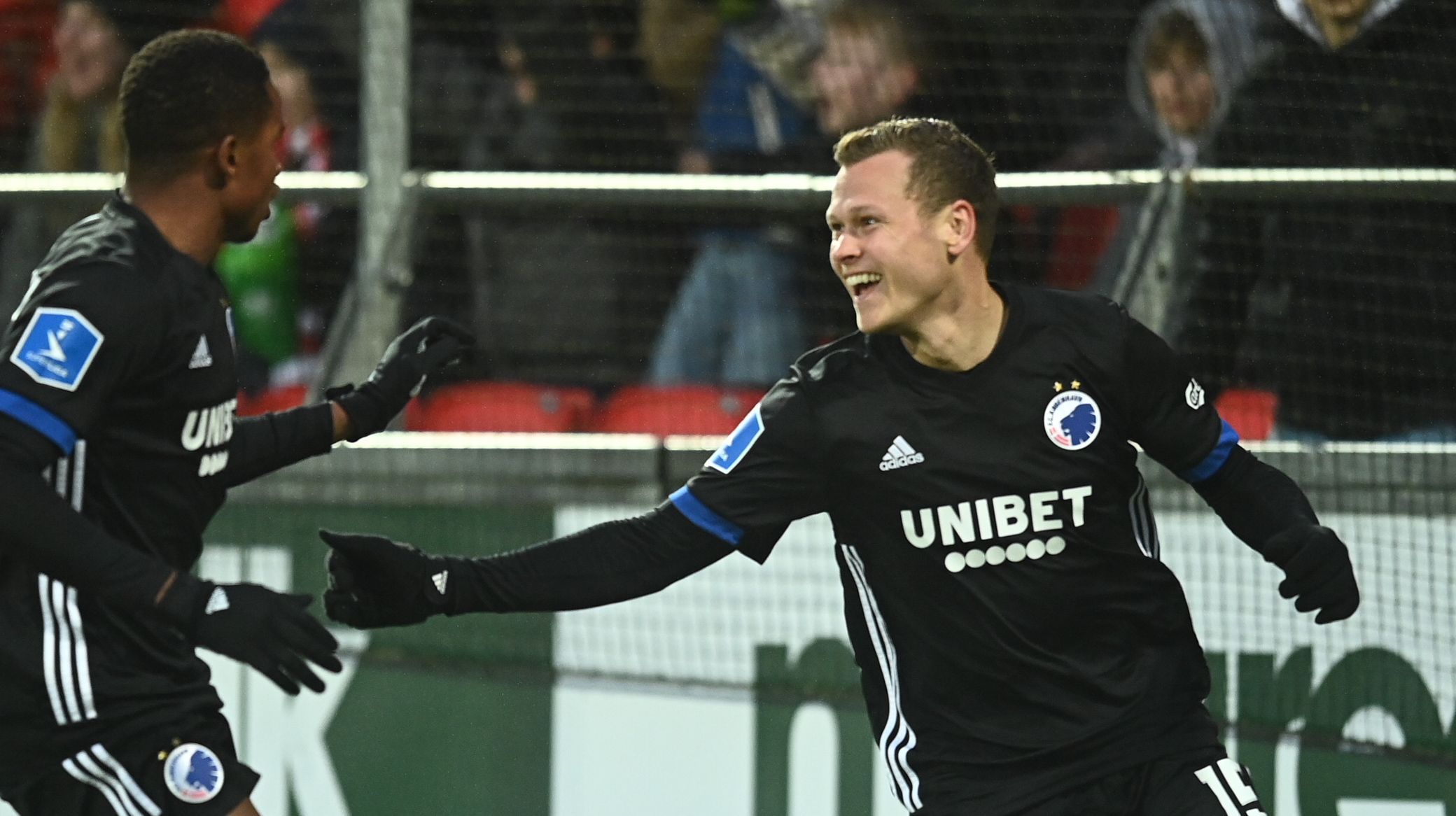 Jan Christensen, Getty Images
Viktor Claesson signs until 2026
16/06 2022 09:30
F.C. Copenhagen and Viktor Claesson have agreed to extend the Sweden international's contract until the summer of 2026.
Claesson joined FCK in March on a deal running until this summer, after his contract with Russian side Krasnodar had been terminated. Now all parties have agreed to a contract covering the next four years.
PC: Top player with extensive European experience
Claesson, who started every match since his game-winning debut in Aalborg this spring, has recently been with the Swedish national team, but will return to the Lions camp for the start of the coming season.
"Viktor is a top player who is at a level above what we normally experience in the Danish Superliga," says FCK sports director Peter Christiansen.
"He is a relatively strong offensive player and at the same time an extremely disciplined team player. He will play a major role in our dynamic and dominant style of play, and will be crucial for our opportunities in Europe and in the Superliga in the coming season and in the long run.
"From day one, he has fitted in perfectly with the club. He has adapted to the club very quickly, and he has become better and better, so we have not even seen the best from him yet."
Claesson: It's felt like home from the start
For 30-year-old Claesson, the match with FCK has proved to be ideal.
"We started with a short agreement, but I could immediately felt that it was really a good club for me to join," he says.
"Everyone has received me wonderfully and I have felt at home from the start. The level is high and there is great quality and potential in the squad, so I am convinced that we will get better and better. We have big ambitions both in the Superliga and in Europe in the coming season. I look forward to being a part of that."
Thorup: A key player going forward
FCK head coach Jess Thorup says he is looking forward to continuing his relationship with Claesson.
"Viktor had an impact with us immediately, and he is an international player who will only get stronger for us," says Thorup.
"He can play all our attacking positions, and always contributes a lot both offensively and defensively, and we see him as a key player going forward. It is very gratifying for everyone that he's decided to continue with us, because he is both