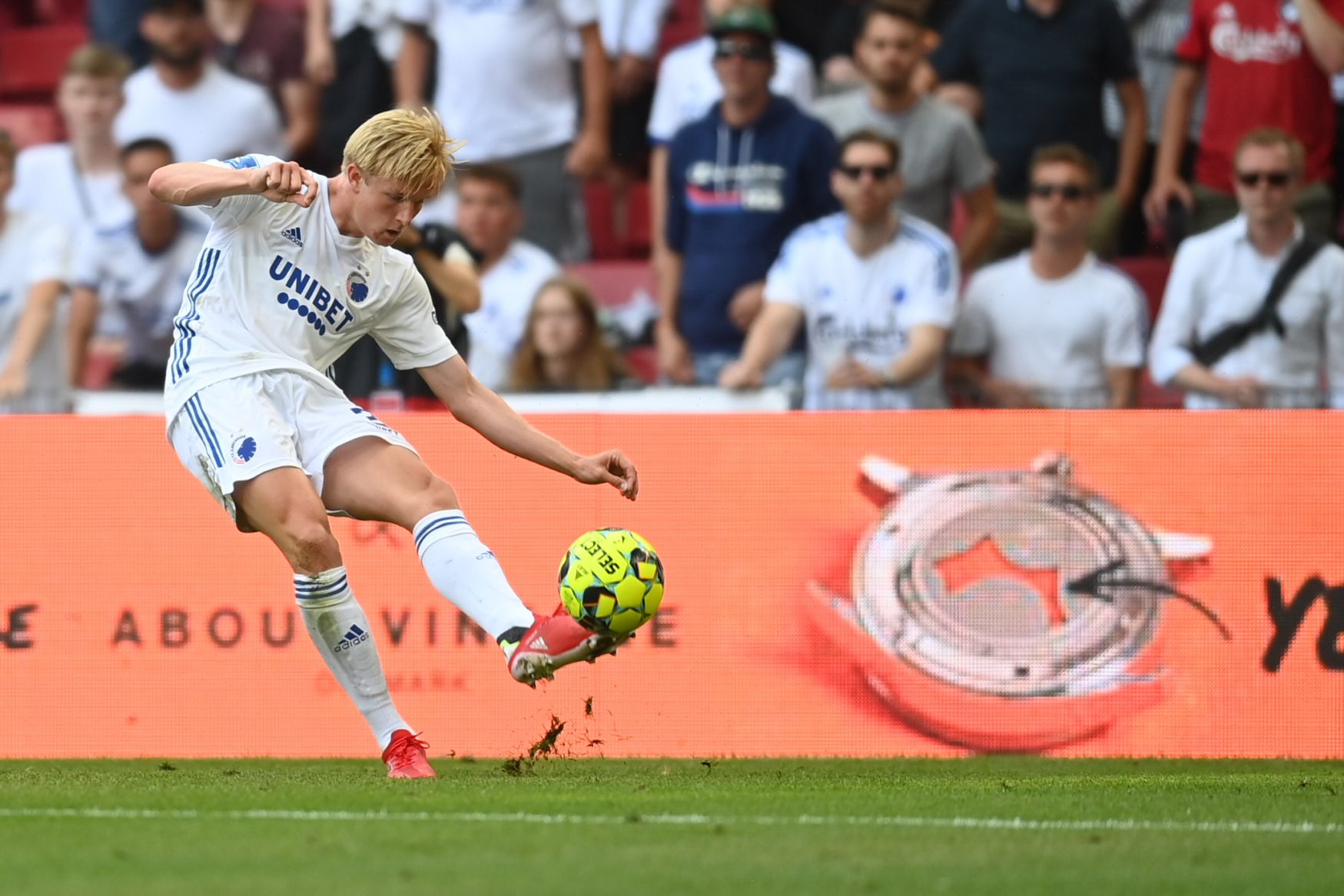 Jan Christensen, Getty Images
Victor Kristiansen: Amazing to play in Europe for FCK
11/08 2021 08:04
Young F.C. Copenhagen defender Victor Kristiansen has admitted he is enjoying the Lions' European qualification campaign this summer and is gunning to get the team into the group stage.
FCK have already faced Torpedo-BelAZ twice and earned a draw at Lokomotiv Plovdiv during their UEFA Europa Conference League qualifying campaign, with the reverse fixture against Plovdiv scheduled for Thursday in Parken.
Should he start, it will mark his seventh appearance of the season already.
"It's really cool to be in these knock-out matches in Europe as a young player, because the challenge is a little different than in the Danish Superliga, and the opponents are not as well known to us," he said.
"Europe is important for fans, players and everyone around the club, so we are 100 percent focused on the task in hand.
"We got an OK result in Bulgaria in difficult conditions, and we left with a feeling that we can finish the work in Parken. But we don't think it will be easy, because Plovdiv have some good players, and at times they were also threatening to us down there.
"Therefore, it requires a lot of hard work and concentration, but we must also be able to carry out that task."
Derby victory boosts us
Kristiansen, 18, now boasts 22 appearance for F.C. Copenhagen and started Sunday's 4-2 victory over Brøndby in the derby.
"Such a victory provides the squad with a lot of positivity and confidence, and the whole atmosphere gave everyone a kick. We didn't play a perfect match, but I have already tasted a couple of those matches, and it is more a fight than it is a beautiful game," he added.
Progress lately
"However, I think that at times we played really good football, and we have generally been improving lately. We have to take that on the field on Thursday, and if we hit our best level, then we have a really good chance to progress. In the end, that is the only thing that counts here."
FCK's clash with Plovdiv kicks off at 8pm on Thursday and tickets are still available for the game. Check out our How to Buy F.C. Copenhagen tickets guide for more information.
Should the Lions progress they will face either Sivasspor or Dinamo Batumi in the playoff round.