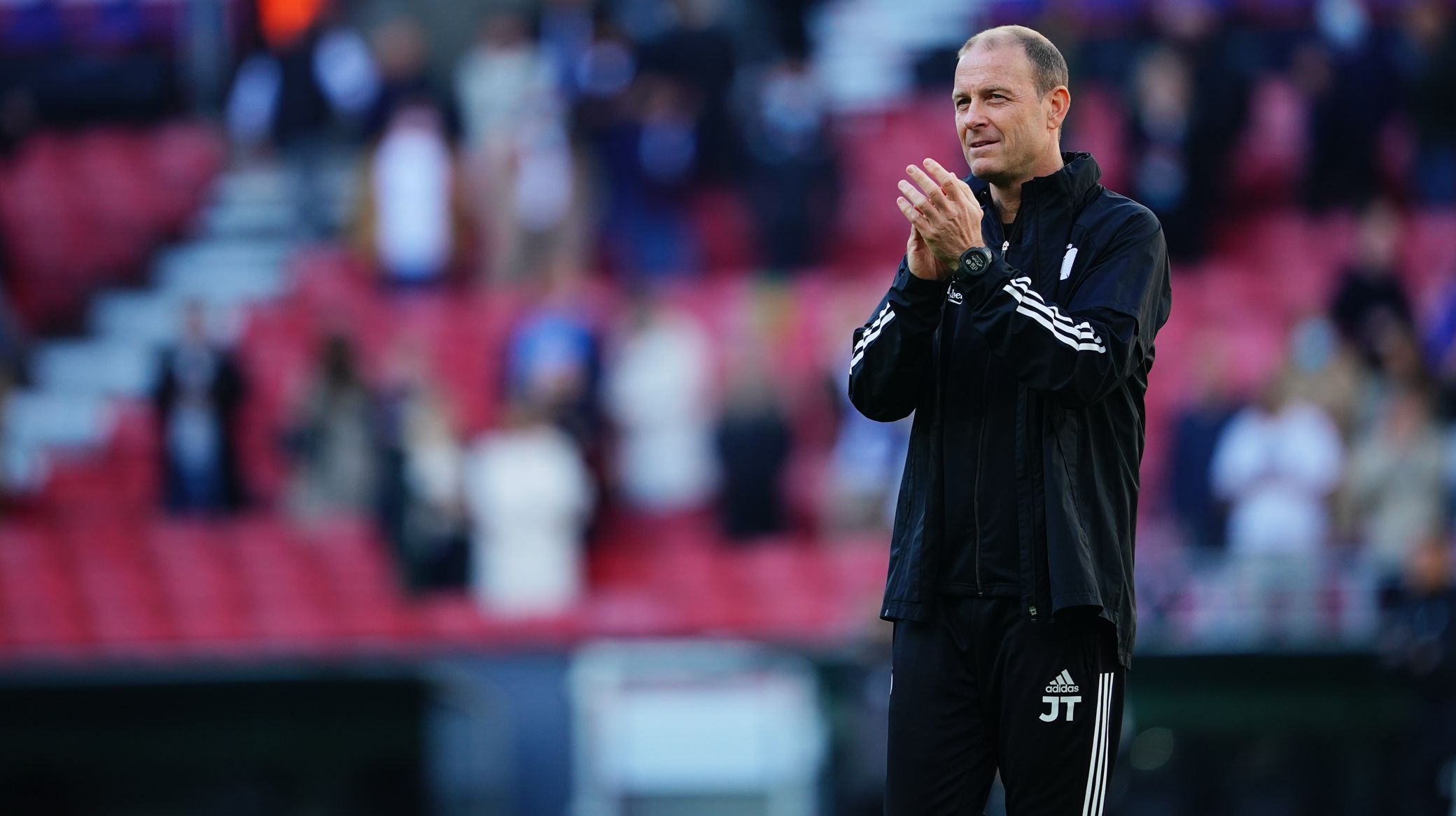 Lars Rønbøg, Getty Images
Thorup: We must focus solely on Randers
23/05 2021 11:38
F.C. Copenhagen's 3F Superliga season comes to a close on Monday with the Lions still in with a mathematical chance of winning the title.
Jess Thorup's men will need to beat Randers and hope FC Midtjylland and Brøndby lose their games, while BIF also need to drop a significant goal difference advantage.
But Thorup insists his FCK squad will have to focus on their own job and not events elsewhere in Denmark.
Must keep focus and momentum
"We have to keep focus on our own match, and not have an eye on what might happen in the other games," says Thorup.
"We have to go out and deliver another good performance and there is no point in feeling sorry for ourselves because we - after all we've been through - are so close to the finish line and yet might just miss out on the very last day, now that it's so close to the top of the table.
"(We have to) hold on to the momentum we have and create the foundation for the future. And then we shall see if it is enough for us in the table."
Good performance in the Championship Round
This spring the Danish Superliga was split in half, with FCK competing in the 10-game 'Championship Round' for the title.
Prior to Monday's final game, FCK have won six, drawn two and suffered just one defeat from their nine Championship Round games.
But it might still not be enough to secure the title.
"Nobody at FCK is happy to be where we are right now," Thorup added. "But with one match left, we are committed to how well we have performed in the Championship Round in general.
"With victories in Brøndby and Aarhus, really great matches at home, and only a single black spot for us in Herning. But in addition, we have done well and been more and more stable.
"Especially the last three home games have been really positive. Finally we had the fans back in Parken, which to that extent made a huge difference for us."
FCK's match in Randers kicks off at 5pm on Monday and can be seen watched on TV3 Sport / Viaplay.