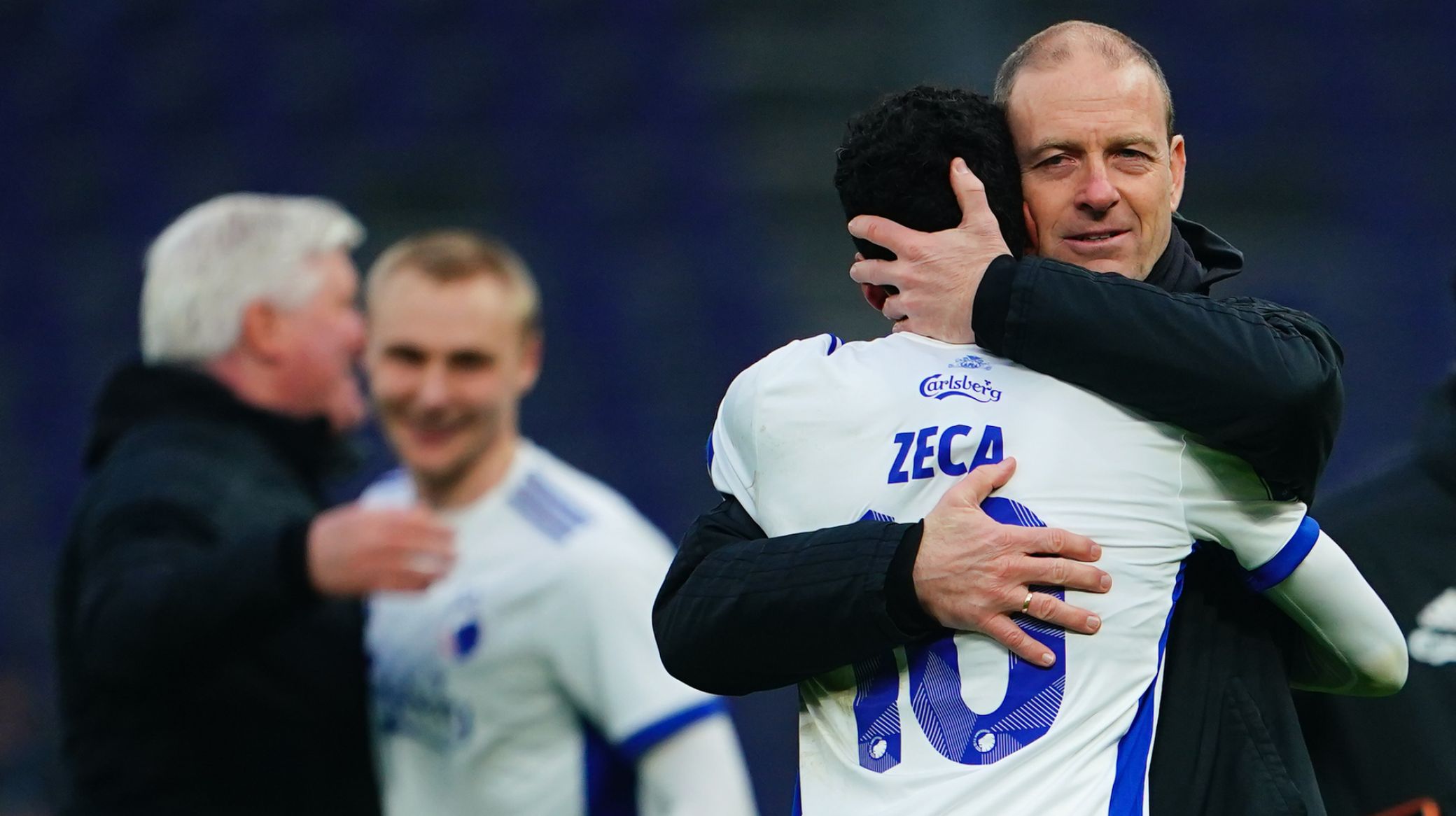 Lars Rønbøg, Getty Images
Thorup: Victory over Brøndby for the fans!
11/04 2021 20:45
F.C. Copenhagen head coach Jess Thorup dedicated Sunday's 3-1 derby win over Brøndby to the Lions supporters after a dramatic finish in the capital.
FCK scored a minute into stoppage time when Mohamed Daramy slammed home a rebound from Kamil Wilczek's saved penalty, before Wilczek himself popped up with a goal in the last kick of the game.
"This is also a victory for the fans!" said Thorup after the match.
"This is my first derby victory and I can feel how much it means to everyone in and around the club. That is why I am also very happy on their behalf.
"We played a really good first half, where we more or less kept them away from chances, and I also think we came out well the first 10 minutes after the break. But then we lost our grip a bit and stood too far back, which gave them the opportunity to gain an advantage and create chances.
"Right up to them scoring we were unable to escape their pressure and we were considering some changes because we had put a lot of effort into our press play.
"We made the substitutions after the equaliser and several of the boys come in and helped make a difference. It is still fine margins that decide the game, but the players deserve high praised for fighting back and making it theirs.
"Two victories in a row of course gives new energy in the Championship Round, and we go for everything we can achieve. There are still 24 points to play for, and if you can build momentum then anything can happen.
But we are still somewhat behind. And it makes no sense to start talking about the championship. We take it one game at a time, and right now we have a difficult home game against FC Nordsjælland in a week, and then Midtjylland and AGF are waiting."