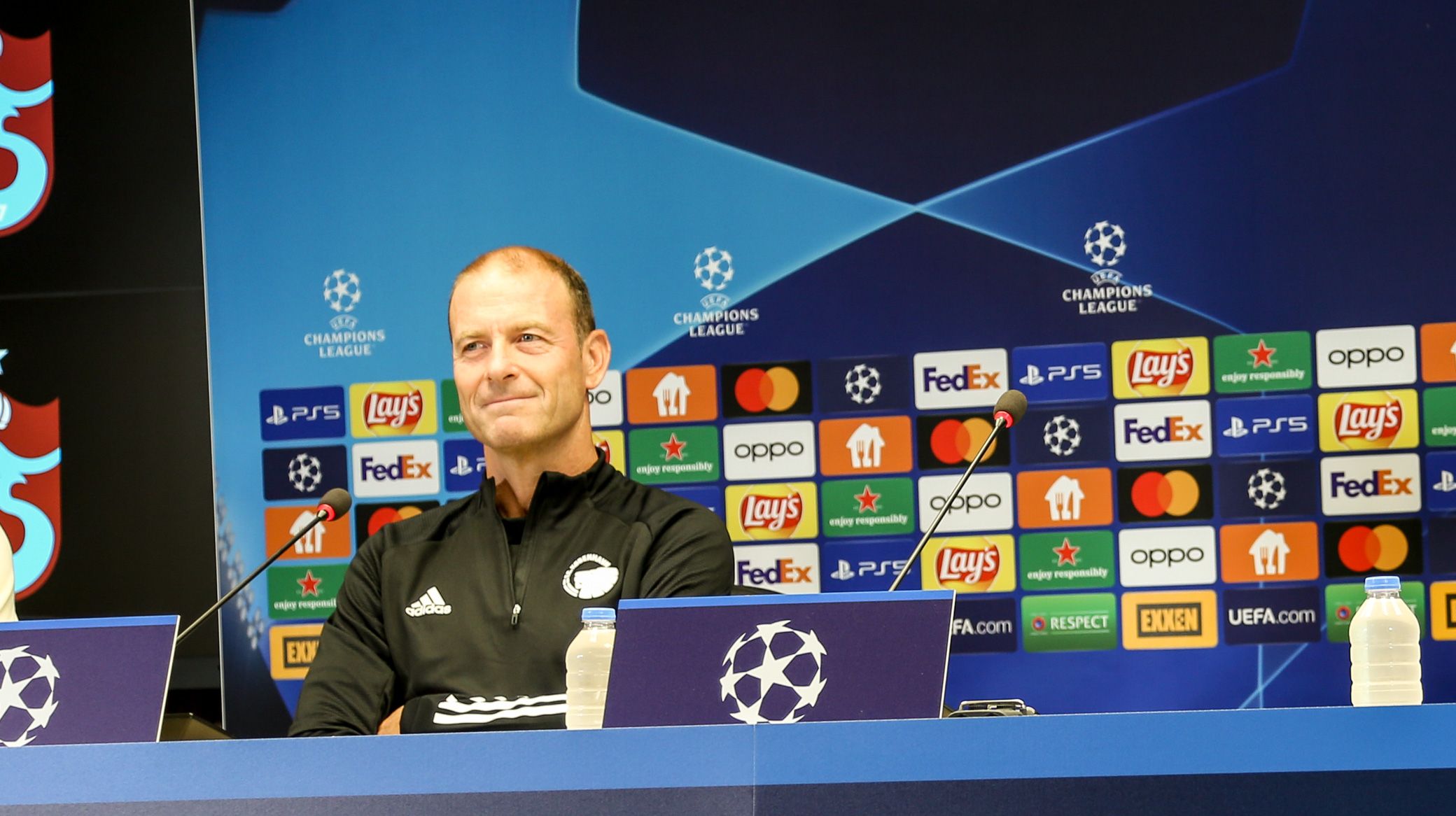 Torkil Fosdal, FCK.DK
Thorup: 'Sevilla probably have the same aim as us'
13/09 2022 18:06
F.C. Copenhagen head coach Jess Thorup says his players are tasked with delivering the "best possible result" for the sake of the club and Danish football on Wednesday when they face Sevilla in the second game of the UEFA Champions League group stage.
With FCK having lost 3-0 at Dortmund last week, and Sevilla losing 4-0 to Manchester City, both teams are in need of points come Wednesday night.
The Lions' ambition is to be playing European knockout football in the New Year. And Thorup expects Sevilla's is the same.
"Sevilla probably have the same aim as us, that they want to play in Europe after the New Year, but when they start by losing 4-0 at home, and we lose 3-0 in Dortmund, that makes this a key game for both teams," says Thorup.
"Of course, we would have liked to go into these Champions League games with a lot of victories and confidence behind us, but these games are still something special that we look forward to.
"We have an obligation to go out and deliver the best possible result for our sake and that of Danish football.
"I have seen many of their matches, and they are a fantastic team when you look at the list of top players, so there is a big challenge ahead for us."
On Sevilla, he adds: "They have struggled a bit at the start of the season, but won at the weekend, so in that way it might be an opportunity for us if we can make the impact we want with our fantastic fans behind us.
"But even if Sevilla aren't high on self-confidence, they are still a class team with a lot of good individuals."
Thorup also spoke about the current injury situation within his squad heading into the tie, confirming that Andreas Cornelius is doubtful for the match.
"He didn't train yesterday because he still has some problems with his calf, but we haven't written him off yet," says Thorup.
"It was something he felt after his last match, but felt ready on Saturday, until at the end of the warm-up he felt something tighten up. He spoke to our doctor about it and the doctor made the decision that he should not play."