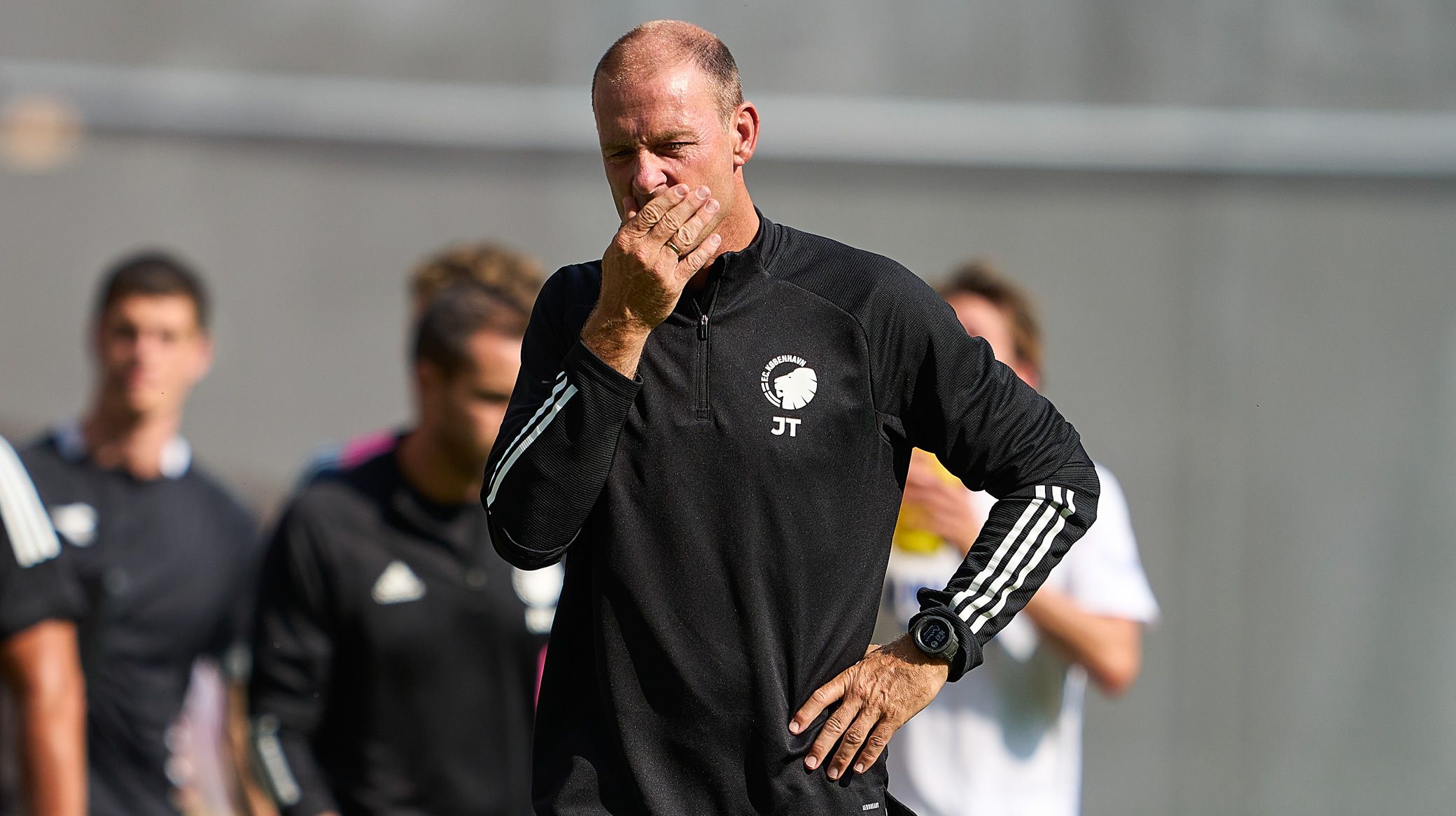 Lars Rønbøg, Getty Images
Thorup: Not enough energy or aggression
26/07 2021 10:17
F.C. Copenhagen head coach Jess Thorup admitted the team didn't have the "sharpness in critical situations" to overcome Silkeborg IF in the Superliga on Sunday.
Despite efforts from Mohamed Daramy, Pep Biel and Rasmus Højlund, the Lions couldn't force their way past their opponents during the goalless encounter.
"It was a match that we played at too low a pace and we had trouble finding solutions offensively," said Thorup.
"At the same time we did not have the necessary power, energy and aggression in our pressing game.
"We knew very well that we would face a team that wants to hold on to the ball a lot, but still we didn't manage to scare them.
"Towards the end, we creates the chances needed to earn a win, but we lacked the sharpness in crucial situations. Silkeborg also had some opportunities after their changes, so at least we kept a clean sheet, which something positive to take from today.
"We tried to do what we could from the bench with substitutions and adjustments, and there was also a little more energy during the second half, but it felt like a lot of pressure on the players after the third game in a week.
"It must never be an excuse because we will hopefully be playing Sunday-Thursday for several weeks to come. We just have to go back and train harder on the training ground."
Next up for FCK is a trip to Kazan on Thursday to face Belarusian side Torpedo-BelAZ Zhodino in the reverse leg of the Lions' UEFA Europa Conference League second qualifying round.