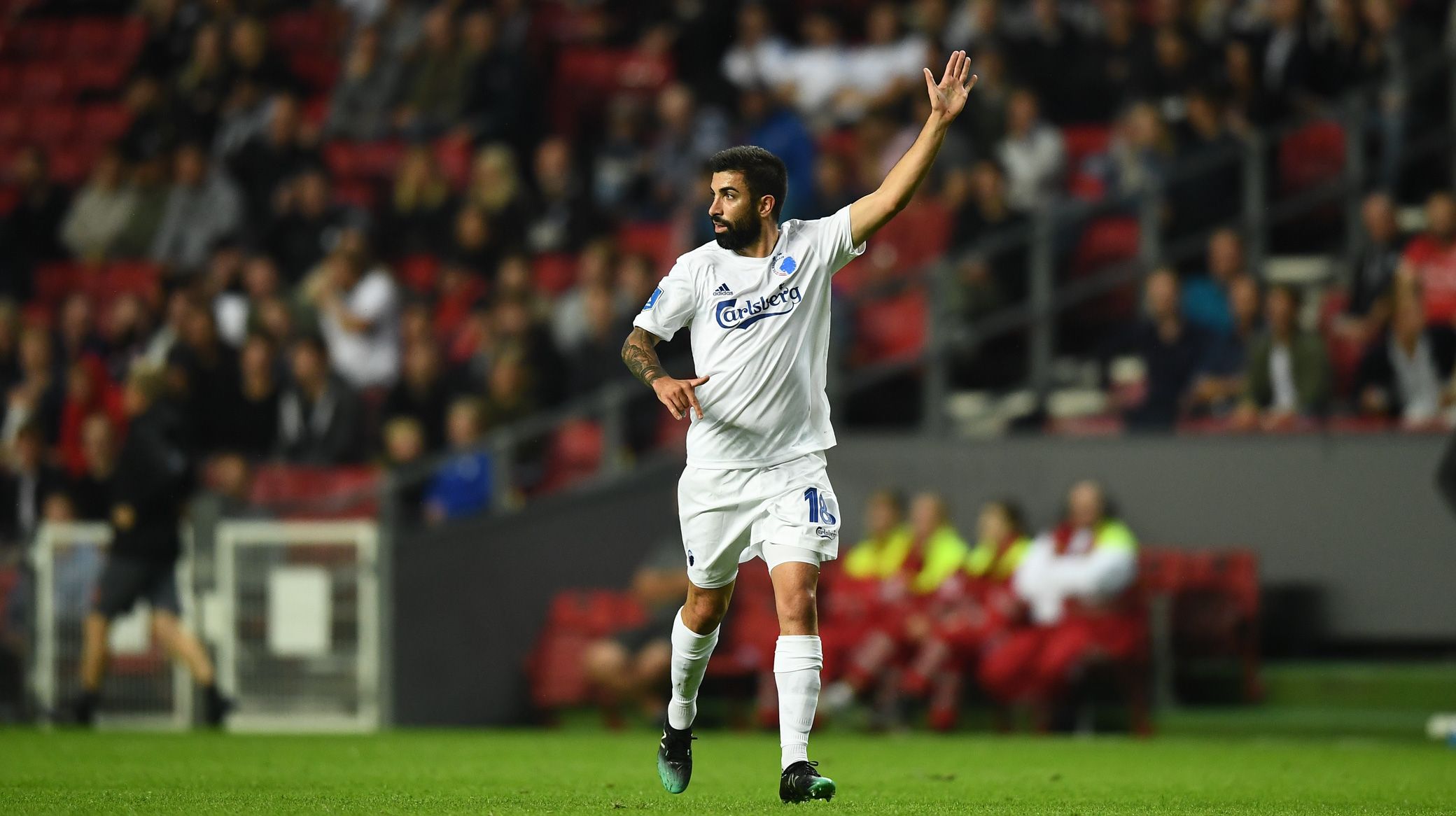 Lars Rønbøg, Getty Images
Ståle: Two brilliant Santos plays
23/08 2019 09:08
FC Copenhagen manager Ståle Solbakken praised new signing Michael Santos after the 3-1 UEFA Europa League playoff win over Riga FC on Thursday night.
The Lions clinched the first leg thanks to goals from Viktor Fischer, Pieros Sotiriou and Mohamed Daramy.
Santos helped win the penalty for the second goal, while his delicate chip over the defence set up Daramy in the dying stages.
"Santos delivered two brilliant actions," Ståle said after the game.
"First he earned us a penalty - and then he delivered a nice pass to Daramy.
"The fact we ended up winning 3-1 was important, because that means Riga have to take the game to us in the return game."
FCK led early on in the game but were pinned back to 1-1 by half time.
"I'm happy with the first 30-35 minutes," Ståle said.
"We scored and had the chances to make it 2-0. It didn't happen and we made a structural mistake - so it was 1-1.
"I am also happy with much of the second half, but not with the last 10-12 minutes. Here we looked tired and they had one or two big chances in the end. In the same period they also managed several times to string together consecutive passes and that was not satisfactory. We seemed tired and made several strange choices several times."
FCK will head to Riga for the reverse leg next Thursday.
Meanwhile, attention now turns to the Superliga home tie with FC Nordsjælland on Sunday.
You can still buy tickets for the game in Telia Parken, which kicks off at 8pm.
Check out our How to Buy FC Copenhagen Tickets guide here.