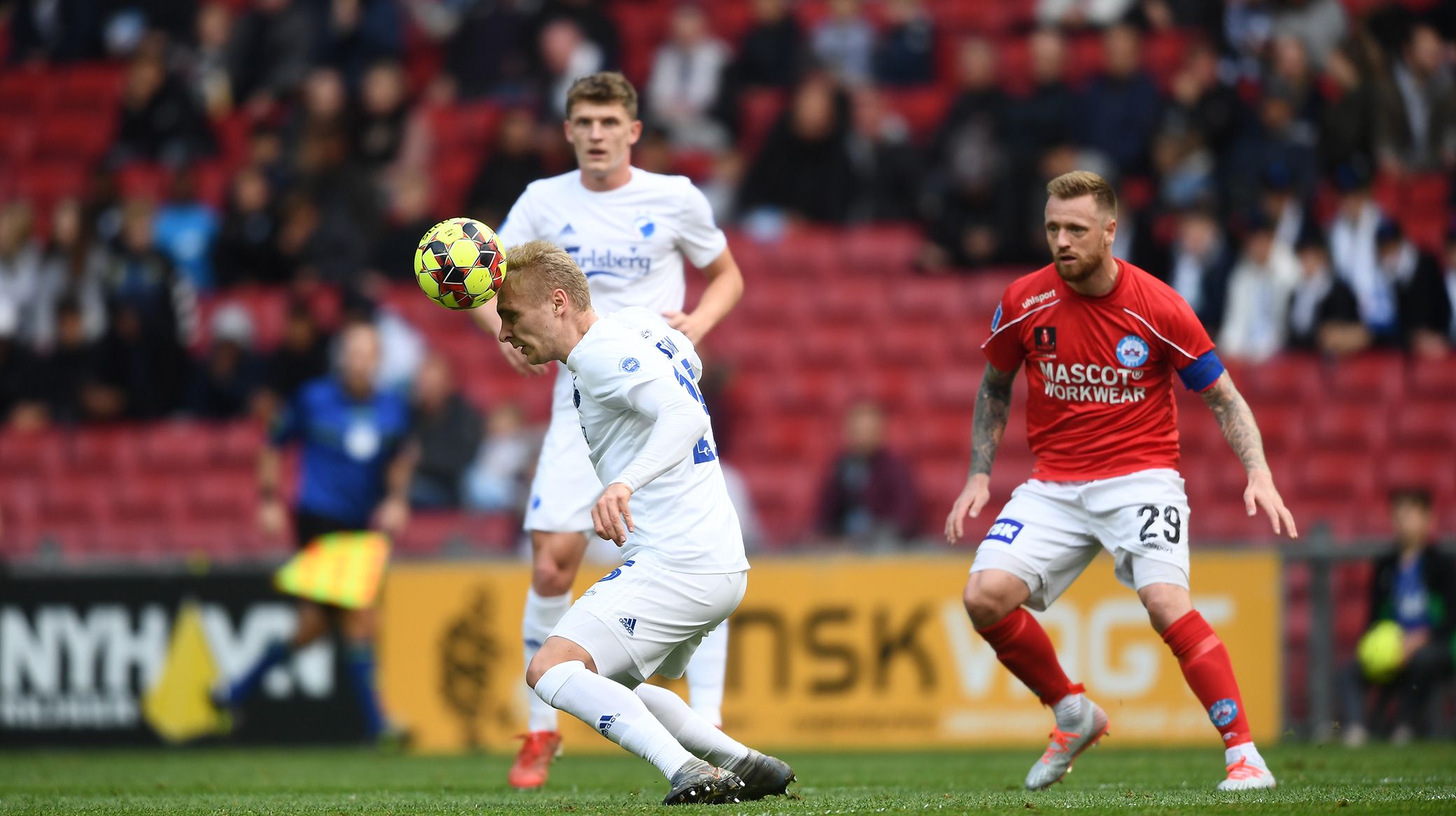 Lars Rønbøg, Getty Images
Stage and Nelsson: We're ready to play
07/05 2020 19:35
F.C. Copenhagen players have reacted to the news the Danish Superliga will return to action at the end of May.
FCK and the rest of the Superliga clubs got the green light from the Danish government to begin playing once again.
It means the remaining fixtures for the 2019/20 domestic season will now be resumed.
And Lions star Jens Stage is happy with the decision.
"It's something we've been waiting for for a long time," says Jens Stage.
"Not only us, but probably also the rest of the population have missed many things. But in our small football world it is great to be allowed to play matches again.
"It may well be a little different and we're still sad that we can't play with fans in the stands again. Hopefully people will cheer us on from home in their living rooms and we can be allowed to play our matches despite it being different than what we're used to."
FCK defender Victor Nelsson is also excited to get the ball rolling again.
"The whole team is looking forward to getting started," he said. "It's been almost two months now where we've only been able to train, so I can promise you that we miss playing matches.
"It will undoubtedly be different, but the motivation is sky high to win football matches again.
"We have to accept the precautions that come in relation to no spectators and other ways of staging a match. But our motivation does not need anything right now, we are ready to come out with fire in our eyes!"