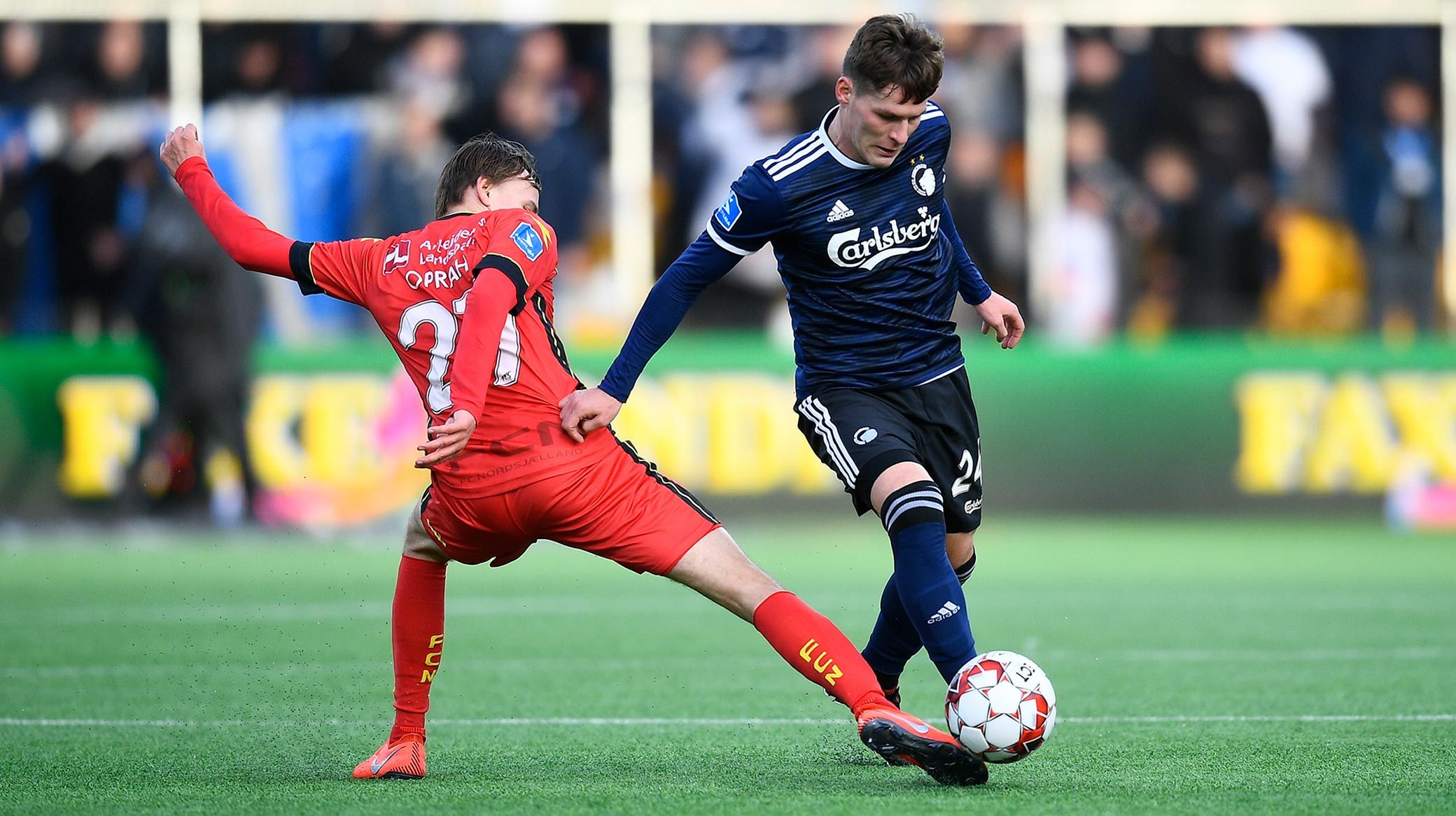 Jan Christensen, Getty Images
Robert Mudražija ready for FCK comeback
15/11 2019 08:18
F.C. Copenhagen's Robert Mudražija is ready for his comeback in Thursday's reserve game with FC Nordsjælland - five months after surgery.
"It's big for me, because I've been waiting a long time to be able to play again," Mudražija told FCK.dk.
"It's been a tough period, but I've been trying to stay focused on the progress I've been making, where I have slowly been able to train with my team-mates and not just alone.
"And even though it has been difficult for me, I have become happier and happier the closer I have come to being able to lace up my boots and play with my teammates again.
"So now I look forward to getting back into battle and am full of energy and positivity."
The Croatian midfielder joined F.C. Copenhagen in January from NK Osijek in his home country, but played only two official matches this spring - both against FCN, who will also be the opponent in Thursday's reserve match at Number 10.
"We have to see how long it takes before I'm back in shape - it has to be taken step by step," Mudražija added.
"I'll start by playing 45 minutes tomorrow according to plan. And from there it should get better and better for each workout.
"And for every game, of course, it takes some getting used to playing on the big pitch again, but I'm just looking forward to being able to show my worth - unfortunately I haven't had the opportunity since I came here last winter because of my injury."
The reserve match against FCN can be followed via updates to our LIVE Twitter account. Kick off is at 13:00.