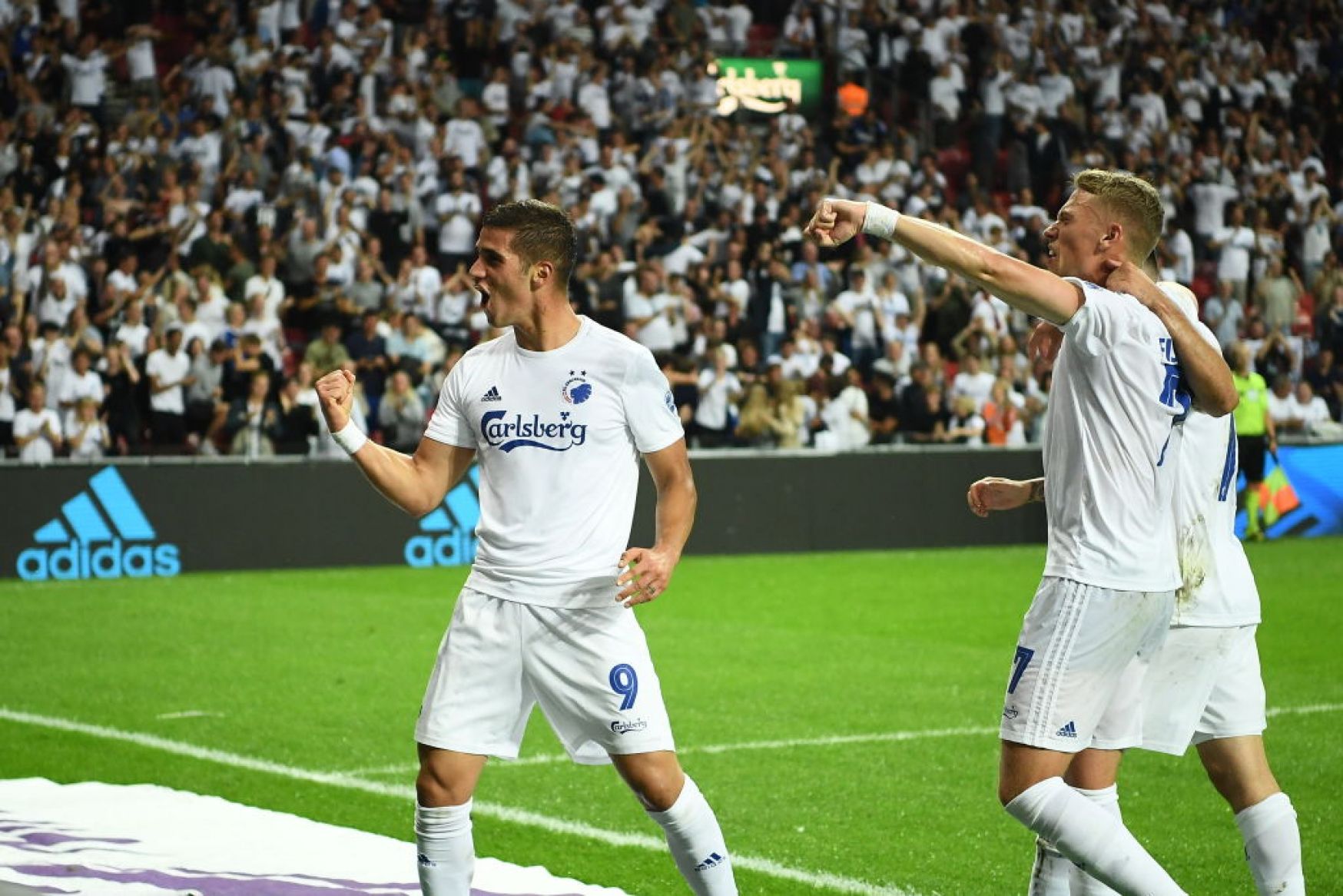 Lars Rønbøg, Getty Images
Pieros: It was great to score again
26/08 2019 10:32
Pieros Sotiriou was the standout performer with two goals in FC Copenhagen's 3-1 win over FC Nordsjælland on Sunday.
And the Cypriot striker admitted after the game he was delighted to secure victory for the Lions.
"I am very happy that we won a tough match today and it was great for me to help the team with two goals," he said.
"Now we have to rest a little bit after the match, because we were tired today. It's important that tomorrow we start preparing for the match against Riga FC.
"I know that I have not scored as many goals in the past as I have hoped for, but that is life as an attacker.
"You start by being able to help and work hard for the team, then the goals should come."