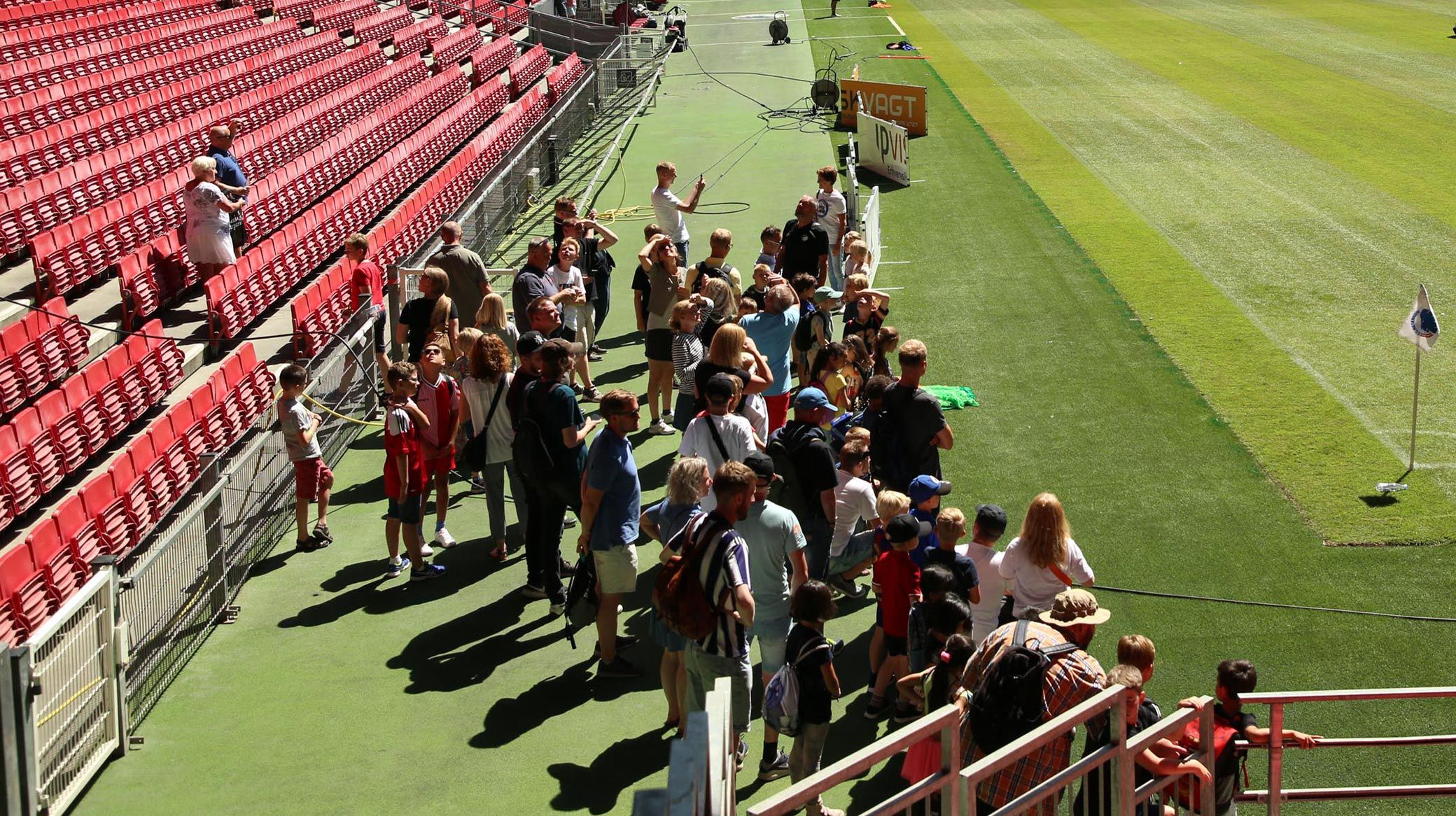 Torkil Fosdal, FCK.DK
Parken Stadium tours - Autumn 2020
07/10 2020 17:13
During the autumn holidays, F.C. Copenhagen will offer daily tours of Parken Stadium from Monday to Thursday at 10:30 and 12:30.
Monday, 12 October 2020, at 10:30 and 12:30
Tuesday, 13 October 2020, at 10:30 and 12:30
Wednesday, 14 October 2020, at 10:30 and 12:30
Thursday, 15 October 2020, at 10:30 and 12:30
Buy your ticket in advance
Due to Covid-19 restrictions, there is a maximum capacity of 48 people on each tour.
We are aware that interest in the Copenhagen stadium tour can be greater on certain days, so we strongly recommend that you secure your ticket in advance here.
You are also welcome to just show up at the Fanshop and buy your ticket there, but we cannot guarantee that there will be room, and we cannot - just as before the coronavirus outbreak - take a few extra guests with us.
Price
The price is 65 DKK for both adults and children.
Meeting point
The tours begin and end in the FCK Fan Shop, where you need to meet approximately 15 minutes before the start of the tour.
The whole trip takes about 50 minutes, and afterwards you can visit the FCK Experience in the Fan Shop, where we present our new home jersey in collaboration with adidas.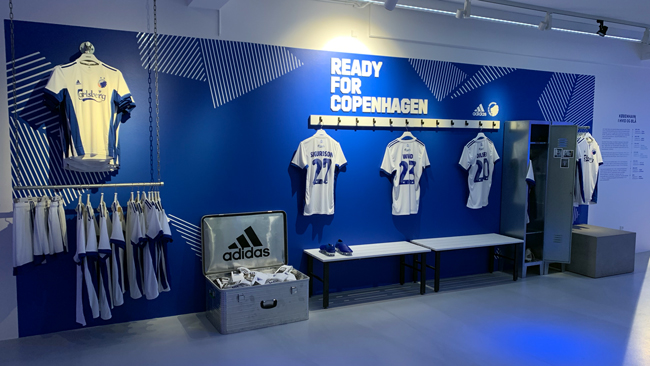 COVID-19
Please observe the correct precautions from the authorities to limit the risk of Covid-19 infection. This includes washing your hands thoroughly and avoiding physical contact with others.