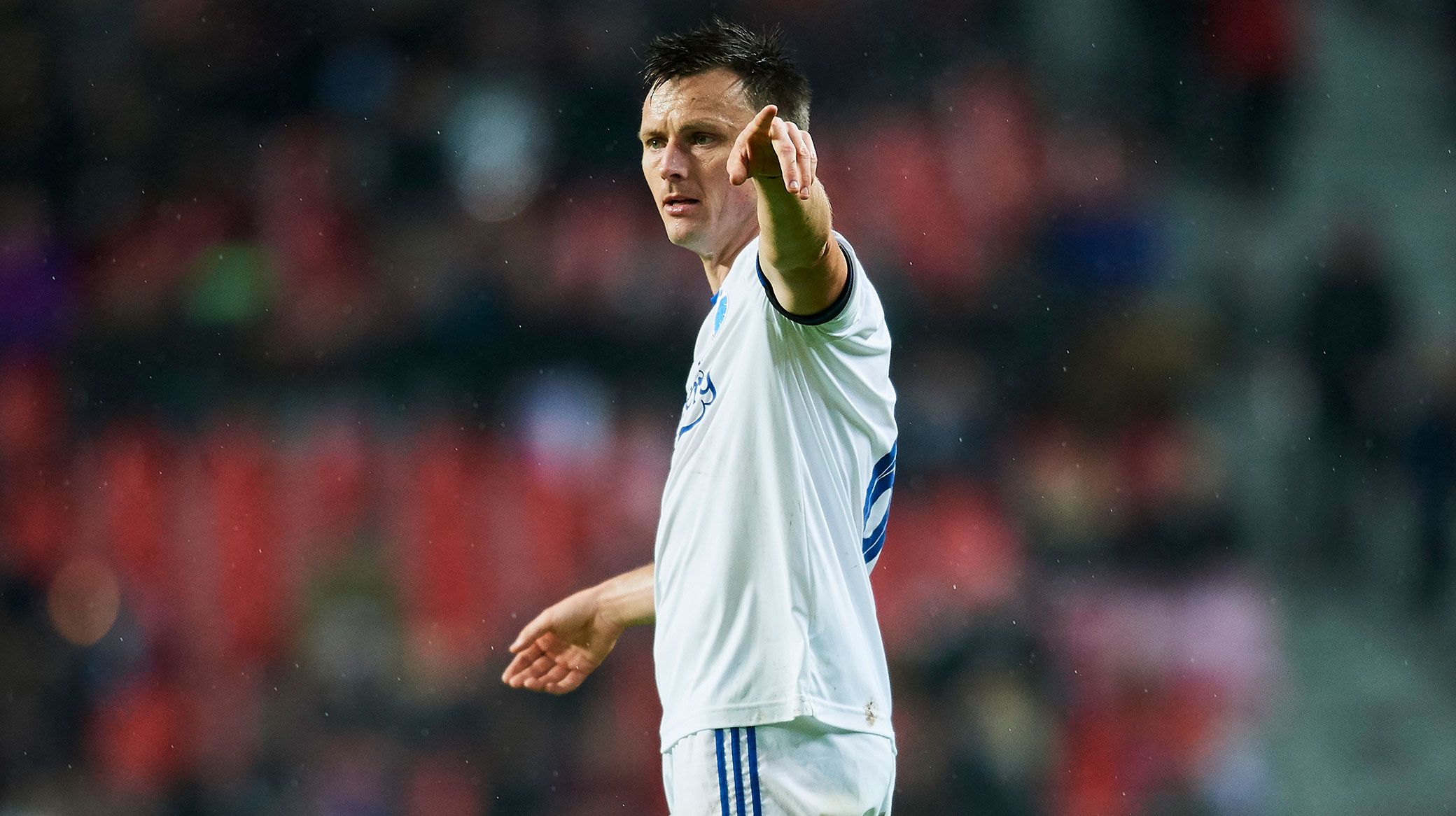 Lars Rønbøg, Getty Images
Kvist: Full focus on the championship
24/02 2019 21:05
FC Copenhagen averaged a game every 4.4 days in the autumn.
That's 36 competitive matches over 157 days, not invoicing training, reserve and international games.
The relentless regulatory of games changes in the spring, with the FCK first team now competing roughly once a week.
But for midfielder William Kvist, the intensity remains the same.
"Of course we wanted to have played some more matches in the Europa League when we now see how both Zenit and Slaiva Prague moved into the last-16, and also battle for the DBU Cup," Kvist said.
"But the restart after the break has been really good, and as Ståle often says, the team has developed a strong backbone over the past five months.
"There is quite a big difference between playing every four days and then once a week, so in this way I think it was a hard autumn, even though it was also a fun autumn with European group matches.
"But now the body can recover, whereas before we had to quickly recover between matches."
Time for analysis
"In addition to having a little more energy in games and a little more mental stimulus, we can now also spend more time analysing things," Kvist added.
"We watch more videos, and we have better opportunities to spend time on dead balls and technical and tactical features, which we did not have time to go into depth in the autumn.
"So now, we just have the full focus on the championship when we don't have to think about when to play in the Europa League!"
This season: 15 games (12 starts, 3 subs)
FCK career stats: 418 games and 15 goals for F.C. Copenhagen
81 appearances and two goals for Denmark
Born: 24. February 1985
FCK debut: 23 April 2005 against FC Nordsjælland
Contracted until: Summer 2020