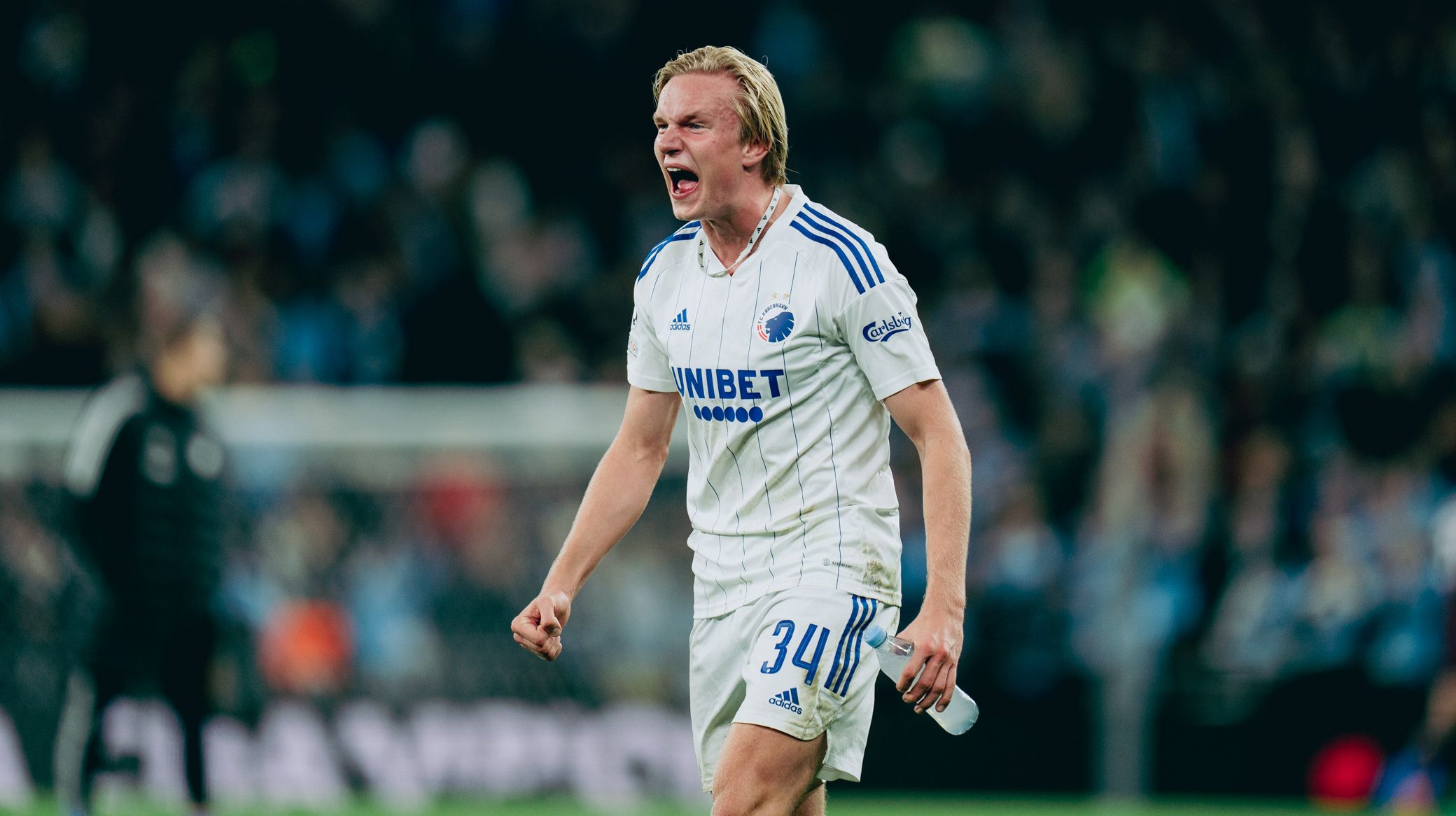 Gaston Szerman, FCK.DK
Kristiansen looks towards Sunday's derby
15/10 2022 20:28
Despite being just 19 years old, F.C. Copenhagen left-back Victor Kristiansen already has 66 games under is belt – and six derbies.
On Sunday the FCK youth product, who made his debut against Avarta as recently as just two years, will seek to help the Lions past Brøndby and collect three more crucial points in the Danish title race.
"The autumn has been a bit of a rollercoaster, but the last two Superliga matches we have been really strong," said Victor after Friday's training.
"This is an FCK team with a clearer direction and a stronger collective, and we topped that off most recently against Manchester City on Tuesday, so I think we are in a good position before the derby.
"We know that there is always extra noise and pressure from the stands, regardless of whether it is at home or away, so we have to go out with heart and get a good start to the game. We need to command the game, as we have done in the recent matches against City, Nordsjælland and AGF.
"Obviously three points would look really good in the table, but regardless of form and position, it's an important game for the fans and the city, so as usual it means a lot."
VK confident of success
With Hákon Haraldsson suspended, there is one more player unavailable on Sunday, but Kristiansen isn't worried.
"I don't think too much about it, we just have to go out to play and win," he said. "When we can deliver such a fantastic performance against City with six players aged 19 or 20, it just shows how far we have come with the talent work, and how good the alternatives are in the squad. So I'm completely confident."
Watch the match at Bar
You can watch Brøndby vs F.C. Copenhagen this Sunday from Bar on Øster Allé, where TV3+ and Viaplay will begin their build-up from 12 noon.