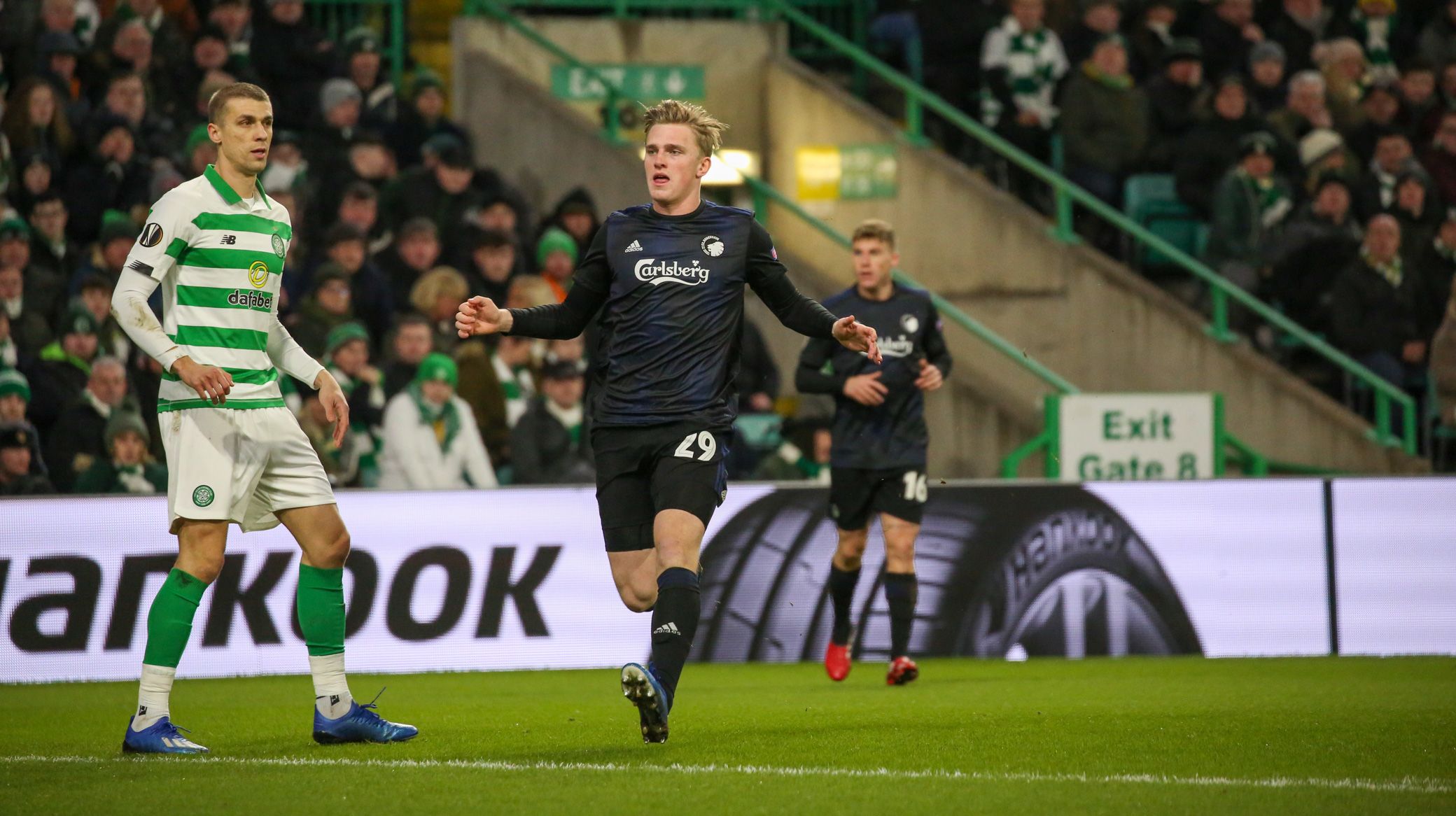 FCK.DK
Kaufmann: FCK style suits me
12/01 2021 19:32
F.C. Copenhagen forward Mikkel Kaufmann played 32 of the Lions' 40 matches during 2020 – with half of those being starts.
And the 20-year-old certainly didn't expect to feature so much for FCK in his first full year at the club.
"It was certainly not the number of matches I had expected when I got in a car a year ago and was driven from AaB's camp in Spain to the FCK training camp in Portugal," said Kaufmann.
"It was my intention for the first half of the year to just come in and learn a lot, but then we suddenly suffered so many injuries that I had to play more. It was of course intense, but also quite enjoyable that all of a sudden I had to perform every weekend for FCK."
When Kaufmann arrived in Copenhagen, Jonas Wind and Viktor Fischer were injured, Pieros Sotiriou had been sold, and shortly into the season, Dame N'Doye suffered another injury set-back.
"It was a slightly special situation," said Kaufmann. "Suddenly after a few weeks I was having to play from the start in the Europa League return match against Celtic, but it has definitely helped me improve, facing that type of pressure."
The rest of 2020 saw the Danish Superliga suspended due to coronavirus, FCK head to the Europa League quarter-finals and a short turnaround for pre-season.
Asked if he can properly assess his performances in 2020 because of the turmoil Covid-19 has created, Kaufmann said: "Not quite, I think. When I look back on 2020, I am at first enormously proud to have moved to FCK as a youngster and of course pleased with the playing time I suddenly received, because as mentioned, it will benefit me in the future."
Kaufmann was in quarantine with coronavirus when head coach Jess Thorup changed the system at FCK, after which the Lions earned three victories in a row against SønderjyskE, Horsens and FC Nordsjælland. Now Kaufmann is back in action and has started the last game before the winter break against OB.
"I struggled a bit with a minor injury when I came back after testing positive and lying still for a week in isolation," he said. "But I've had a nice off-season, so I'm ready to go again here during winter training.
"Our new style of play with three up front also suits me well, because that was how we played at AaB. I know the system and feel good with the aggressive pressure and lots of power and tempo. And I'm sure we will be even better in the spring, when we have built on what we achieved towards the end of the autumn."