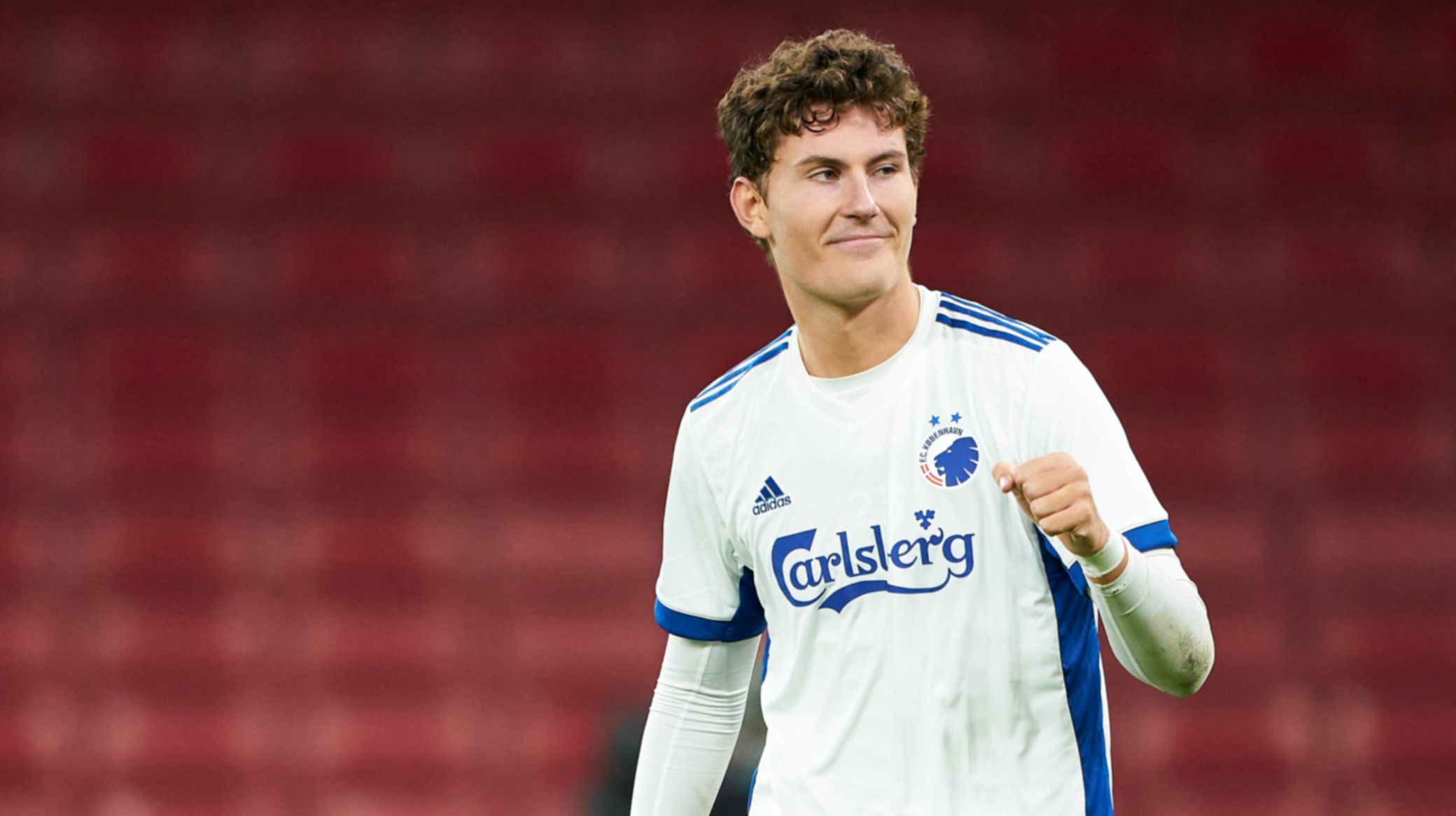 Lars Rønbøg, Getty Images
Jonas Wind voted Young Male Talent of the Year 2020
13/01 2021 10:44
F.C. Copenhagen forward Jonas Wind has been named Young Male Talent of the Year 2020 by the Danish Players' Association.
About the prize
The Players' Association has announced the Young Male Talent of the Year since 1999. The vote goes to the most promising Danish player in the Danish league or abroad, who is under 22 years old at the time of voting.
Wind is the third FCK player to receive the talent award since it was introduced. Christian Poulsen won it in 2001, and Mathias Zanka in 2008.
Players in the Danish league system as well as Danes playing for foreign clubs can vote. Players cannot vote for someone at their own club.
Born: 7 February 1999 (21 years old)
Contract expires: Summer of 2025
Youth experience
Played at KB and FCK Talent since he was 13 years old and won the U17 Danish championship in 2015/16 while being top scorer with 28 goals
Winner of KB's memorial trophy Granen in 2018
FCK career
Promotion to the first-team squad on 7 February 2018
Debut on 22 February 2018 away against Atletico Madrid
67 appearances - 53 in the 3F Superliga, 12 in Europe, 2 in the Danish Cup
2017-18: 11 matches, 2 goals
2018-19: 24 matches, 6 goals
2019-20: 19 matches, 10 goals
2020-21: 13 matches 7 goals
Denmark national team
4 First-team caps, 2 goals
7 U21 caps, 1 goal
9 U19 caps, 8 goals
3 U18 caps, 0 goals
12 U17 caps, 4 goals