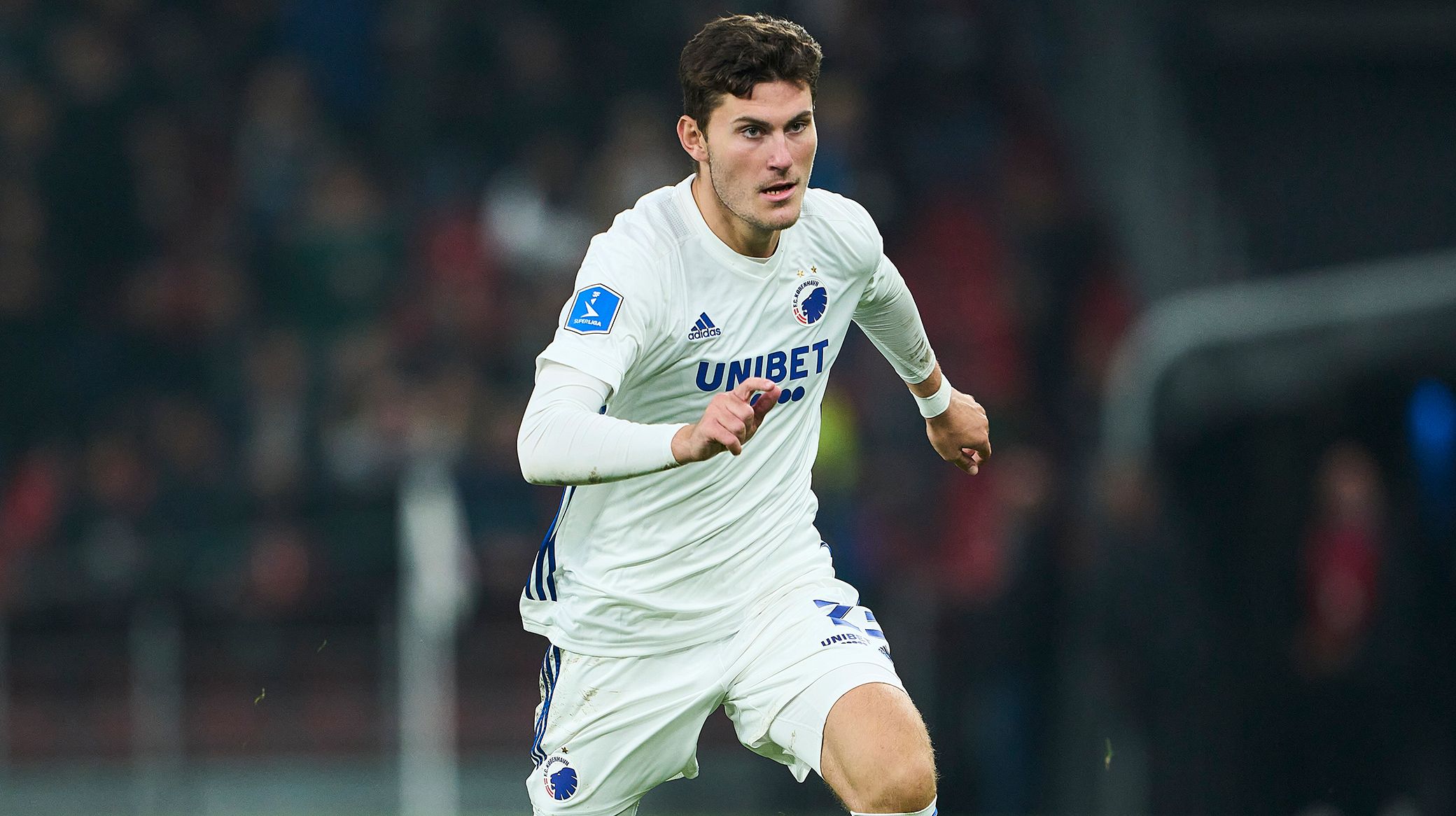 Lars Rønbøg, Getty Images
Jonas Wind sold to VfL Wolfsburg
31/01 2022 10:56
F.C Copenhagen have sold Jonas Wind to German Bundesliga club VfL Wolfsburg.
Wind, 22, joined FCK's talent department in 2012 and played through the youth set-up until his FCK debut in the UEFA Europa League against Atletico Madrid in 2018.
 
Since then, he has played 114 matches and scored 46 goals for the Lions, and he has also earned his place in the Danish national team.
"We are proud to once again be able to look back on a player from our own system who is now taking this journey," says sports director Peter Christiansen.
"A journey from a very humble beginning at KB to a talented striker within our youth teams, up to the Superliga team and then the Danish national team. Now he moved on to a top-five league in Europe, having established himself as a distinctive player with us.
"He really is a F.C. Copenhagener, and therefore it is special to say goodbye to him now.
"It has been on the cards for a long time that Jonas would move on from FCK and try his hand at the next level, when the right opportunity came both sportingly and financially for all parties. That day has now come.
"We have already secured Khouma Babacar in advance, and we will no doubt still possess a dangerous threat with a squad of high-quality attackers when the transfer window slams shut.
"We wish Jonas all the best in the Bundesliga, and the door will always be open for him when he is in Copenhagen."
For Wind, parting with FCK is an emotional decision following his close ties to the club.
"It is very difficult to put into words what F.C. Copenhagen means something to me," says Wind.
"The club has always been a huge part of my life and I have had countless great experiences here - both as a youth and senior player.
"It's hard for me to say goodbye, because I love being in Copenhagen, and I will miss it a lot. But this opportunity I couldn't say no to, even if I had not expected to move in this window.
"Therefore, it is emotional for me to depart, but I have prepared for when the day would come and I'm looking forward to a great challenge in Germany.
"I would like to thank everyone at the club for their support and help over the years.
"I will miss you all, but I will definitely come back and say hello. I also owe the whole Parken family and all of the fans a huge thank you for the support I have received from day one.
"I have loved playing for FCK and have stayed with this club since I was a boy. Our paths will definitely cross again."
Everyone at F.C. Copenhagen wishes Jonas all the best and thanks him for his efforts for the club.