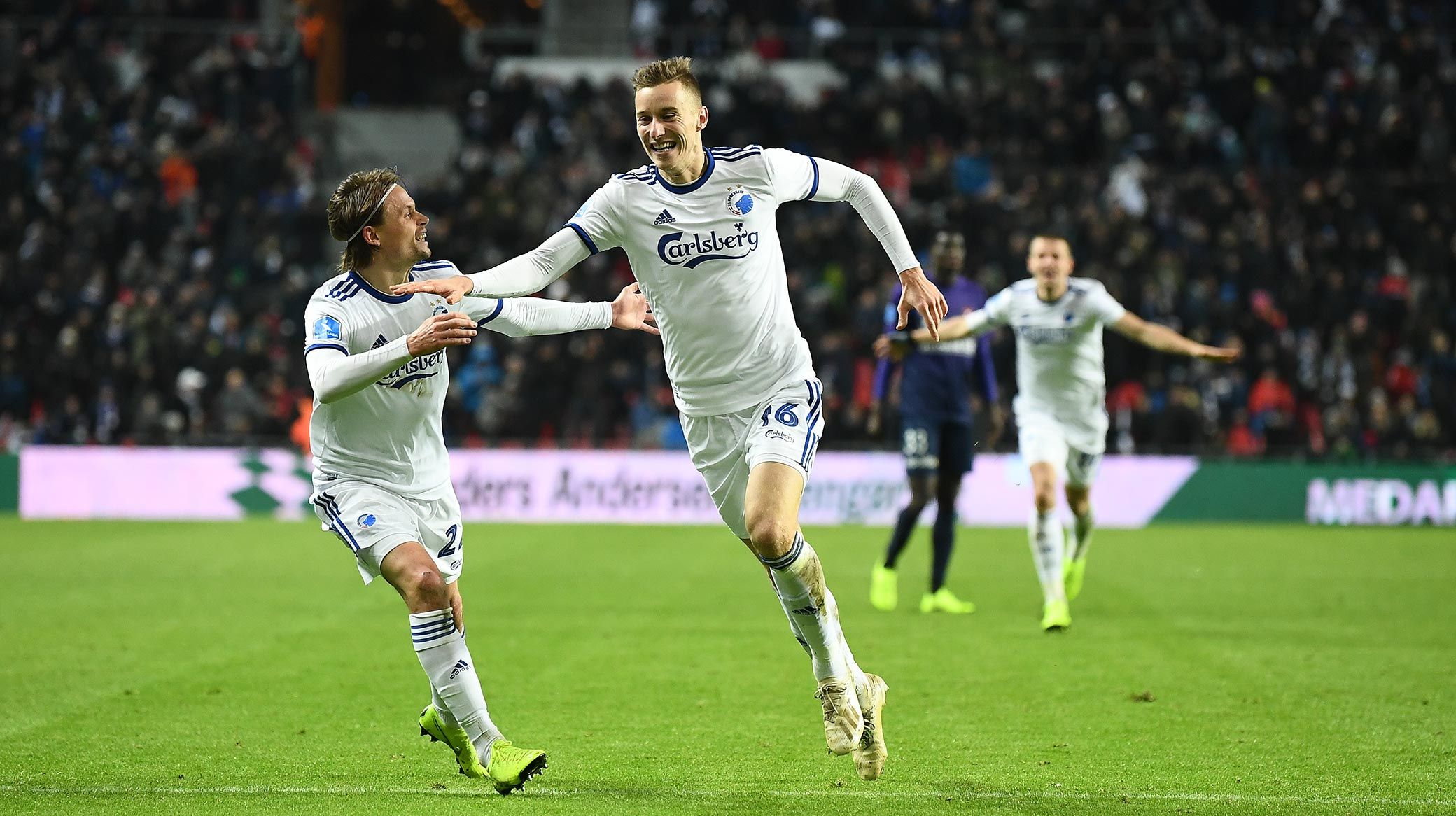 Lars Rønbøg, Getty Images
Jan Gregus sold to Minnesota United FC
20/12 2018 22:30
FC Copenhagen have sold Jan Gregus to MLS side Minnesota United FC.
Gregus, 27, leaves Copenhagen immediately after 107 matches for FCK.
Ståle Solbakken: Gregus has fulfilled his role perfectly
"Jan has made a strong contribution to the club. He has always acted very professionally and fulfilled his role in the team perfectly," says manager Ståle Solbakken.
"He has helped us achieve good results and was for instance strong in the Danish Cup final against Brøndby, and he has also scored some important goals for us.
"We have been very satisfied with having Jan in the squad, but we received an attractive offer from Minnesota, and at the same time, Jan was interested in living in the USA and playing in the MLS.
"Overall, Jan has been a sporting success here, and with this deal he is also a financial success. We wish him all the best in the MLS, and we will follow him and his career in the future."
Gregus: Great time in Copenhagen
"I've had a really great time in FCK and Copenhagen and enjoyed the daily life with my teammates and the staff," says Gregus.
"I've played with really strong players every day, and everyone in and around the club has always made me feel very welcome. It has meant a lot to me.
"I've also had a lot of great moments here. My ambition was to win titles and play in the Champions League and Europa League, and we succeeded in doing that in my first season.
"Now I'm looking forward to trying something new in the USA. Minnesota is a very ambitious club, who have given me a fine offer. It's an exciting challenge for me to help the club in any possible way.
"Last but not least, I would like to thank all FCK fans for their great support to the team and myself. I'm very grateful for this, and I will continue to follow the club and all my friends in Copenhagen."
Everyone at FC Copenhagen wishes Jan all the best in the future and thanks him for his efforts at the club.
Ståle: Considering new central midfielder
"Our schedule in the spring season is less intense than the autumn part of the season, and we are still very strong in the central midfield with Zeca, Falk, Thomsen and Kvist as the most obvious solutions," Ståle added.
"For some time, we have pondered finding a younger central midfielder with lots of potential, and with the departure of Jan, we will continue these considerations. Now it is just a matter of seeing whether we can find the right profile."