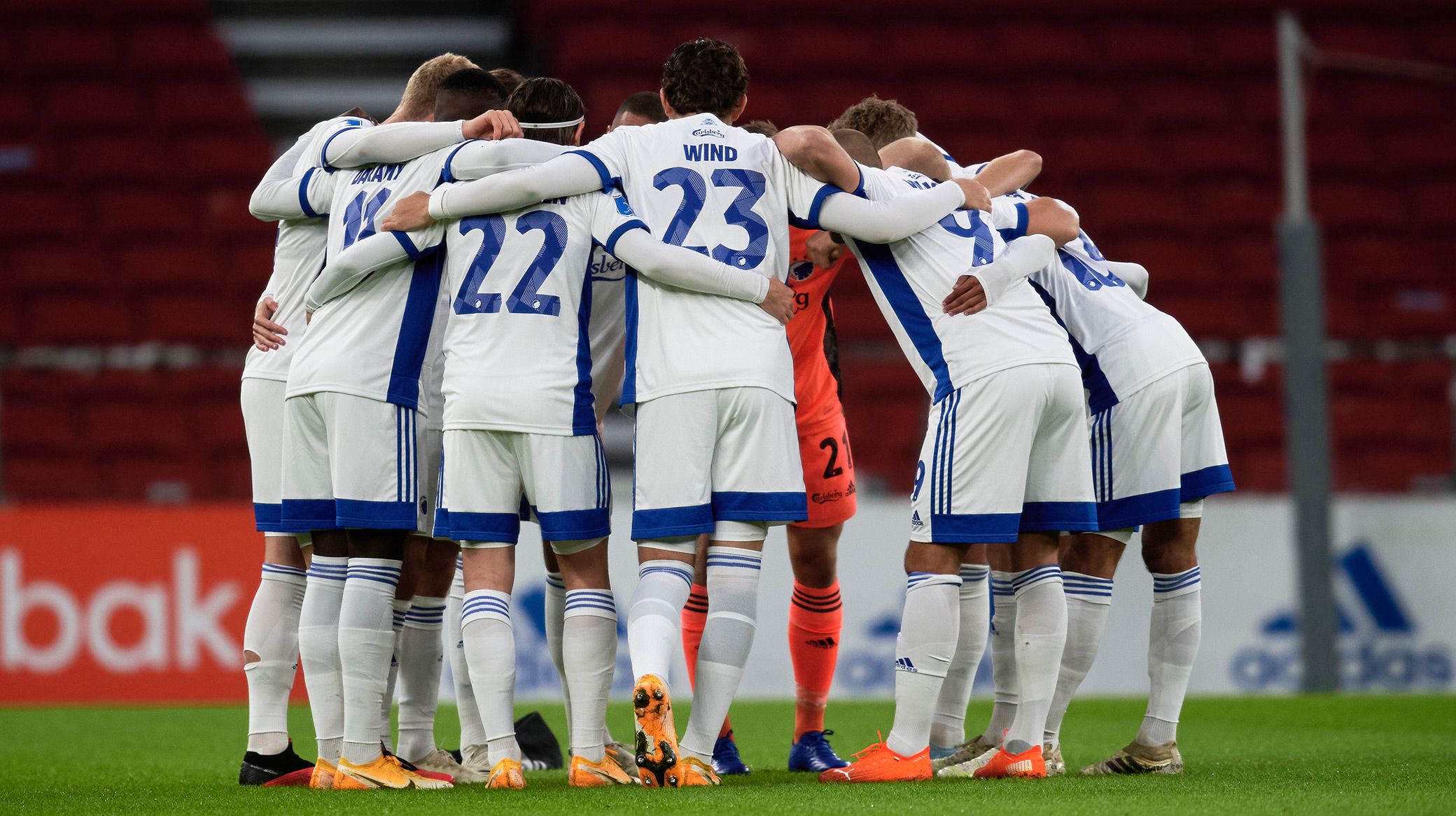 Jan Christensen, Getty Images
Hjalte: Good energy in the squad
24/10 2020 18:35
F.C. Copenhagen's temporary head coach Hjalte Nørregaard says the team is ready to take on AGF on Sunday after a week on the training ground.
Hjalte took over as temporary coach last week but could not steer the Lions to victory over AaB last Sunday.
FCK travel to AGF for this weekend's 6pm kick off and Hjalte is hopeful the team is in a better position seven days on.
"Of course we have analysed the match against AaB and talked some things through with the players," he said.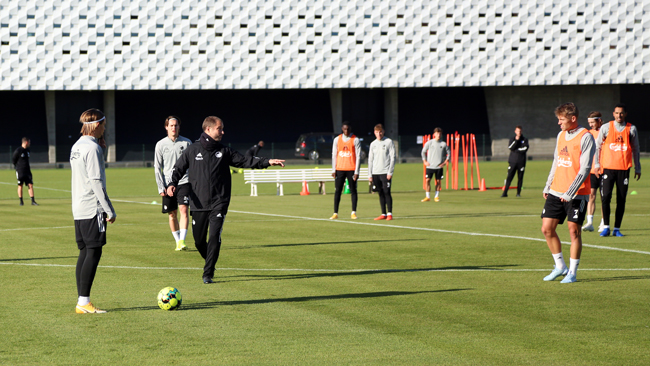 "The result was not what we hoped for, but I saw a team that worked hard for each other, and we have a squad that stands together with the chest forward and head held high, where no one hides.
"It is incredibly positive that everyone is ready to contribute, and we've had a good week on the training ground, where we can improve better together tactically. We are working to adjust the things we did not succeed in doing against AaB and build on some other elements, and it is going in the right direction, so I am optimistic before the match in Aarhus."
AGF are yet to lose in the 3F Superliga this season, with three wins and two draws from their opening matches.
And Hjalte is aware of the opposition FCK will face on Sunday.
"AGF have done well and have delivered at a consistently high level over a long period of time, so it will of course be a good challenge for us," he added.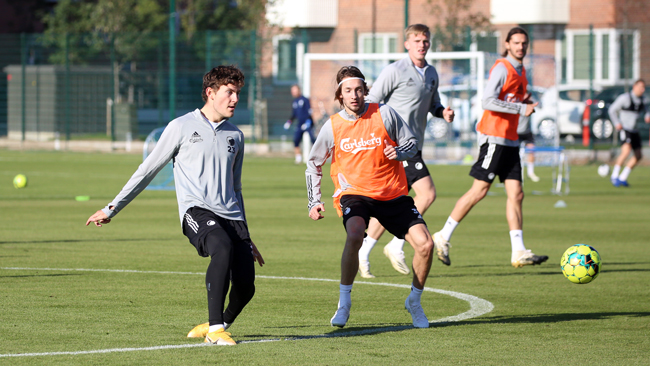 "But we come to Aarhus to produce a performance on our terms and be dominant on the field. I think we have an incredibly talented group of players and there is good energy in the squad and a hunger to show that we are a strong team.
"We have to take that onto the field on Sunday, and I am sure that we will deliver a good performance. We look forward to the challenge."
There is still no access for away fans to matches in the 3F Superliga due to the Covid-19 restrictions, but you can watch the match live on 3+ or Viaplay on Sunday at 6pm.